Defense Secretary James "Jim" Mattis is planning to retire in late February, President Trump announced on Dec. 20. The surprising announcement follows a handful of other high-profile departures in recent months.
"General Mattis was a great help to me in getting allies and other countries to pay their share of military obligations," Trump tweeted, adding that his replacement would "be named shortly."
In a resignation letter addressed to Trump, which was released by the Pentagon, Mattis touted his accomplishments over the past two years and discussed his views on establishing positive relationships with allies. He noted that it's clear China and Russia, for example, "want to shape a world consistent with their authoritarian model - gaining veto authority over other nations' economic, diplomatic, and security decisions to promote their own interests at the expense of their neighbors, America and our allies."
CLICK HERE TO GET THE FOX NEWS APP
"Because you have the right to have a Secretary of Defense whose views are better aligned with yours on these and other subjects," Mattis wrote, in part. "I believe it is right for me to step down from my position."
Mattis then pledged to make it a "smooth transition" and thanked Trump for the opportunity to serve his country.
In his position, Mattis, 67, has bucked with the administration in advocating for the U.S. to stay in the Iran nuclear deal and backed Trump's plan to restrict transgender individuals from serving in the military, according to the White House.
Mattis has a storied history serving in the U.S. Marines. Additionally, he served on the board of Theranos, an embattled health technology company. He assumed office as the nation's defense secretary on January 20, 2017.
Here are five things to know about the defense secretary.
Mattis has served in the military since he was 18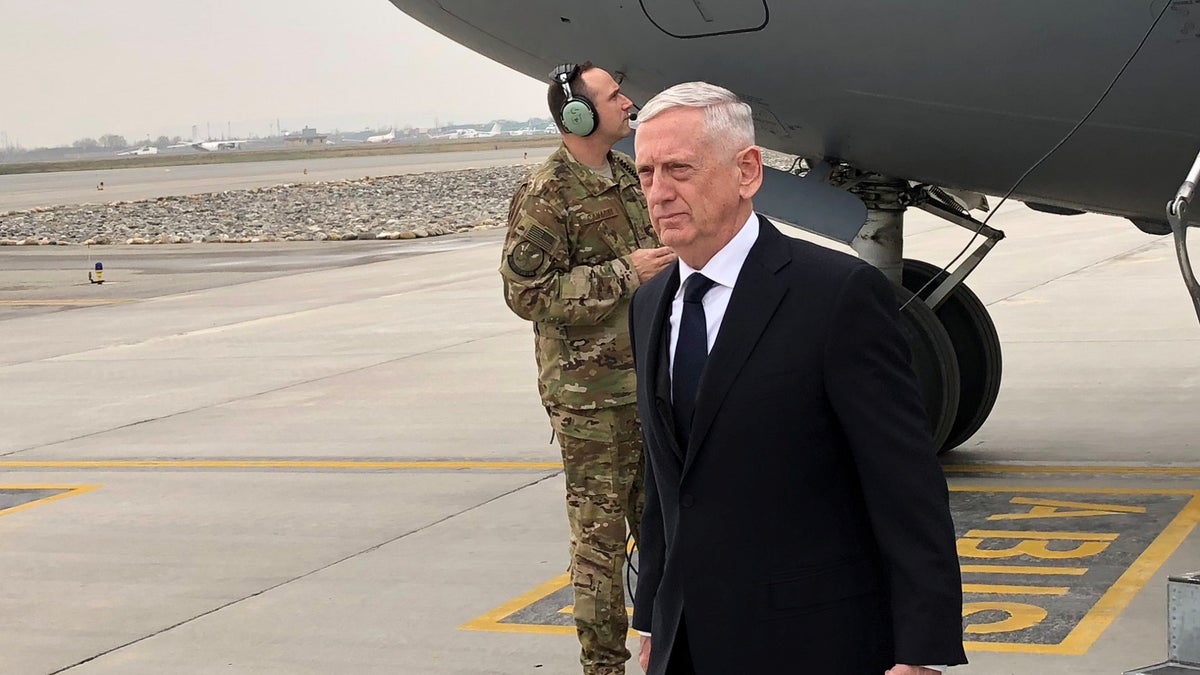 Mattis served in the U.S. Marines for more than 40 years, beginning at the age of 18 when he joined the Marine Corps Reserve, according to his Defense Department biography.
Born in Richland, Washington, about 200 miles southeast of Seattle, Mattis graduated from Central Washington University in 1971 and became a second lieutenant in the Marine Corps after school, his biography said.
He's served in Afghanistan and Iraq and "led all U.S. Marine Forces in the Middle East as Commander, I Marine Expeditionary Force and U.S. Marine Forces Central Command," according to his biography. He was also in charge of the 1st Marine Division in the "initial attack and subsequent stability operations in Iraq in 2003."
Additionally, Mattis served as NATO's Supreme Allied Commander from 2007 to 2009.
Obama appointed him to commander of U.S. Central Command
Mattis took over as the commander of the U.S. Central Command in 2010, according to an archived release from the Marines.
"His insights into the nature of warfare in the 21st century significantly influenced my views about the shape and posture of our armed forces for a complex and unpredictable future," then-defense secretary Robert Gates said of Mattis at the time.
He was officially appointed to the position by former President Barack Obama to replace Gen. David Petraeus.
In the position, Mattis oversaw more than 200,000 service members, according to his Defense Department biography.
He retired from the Marine Corps in 2013.
Mattis needed a special waiver to lead DOD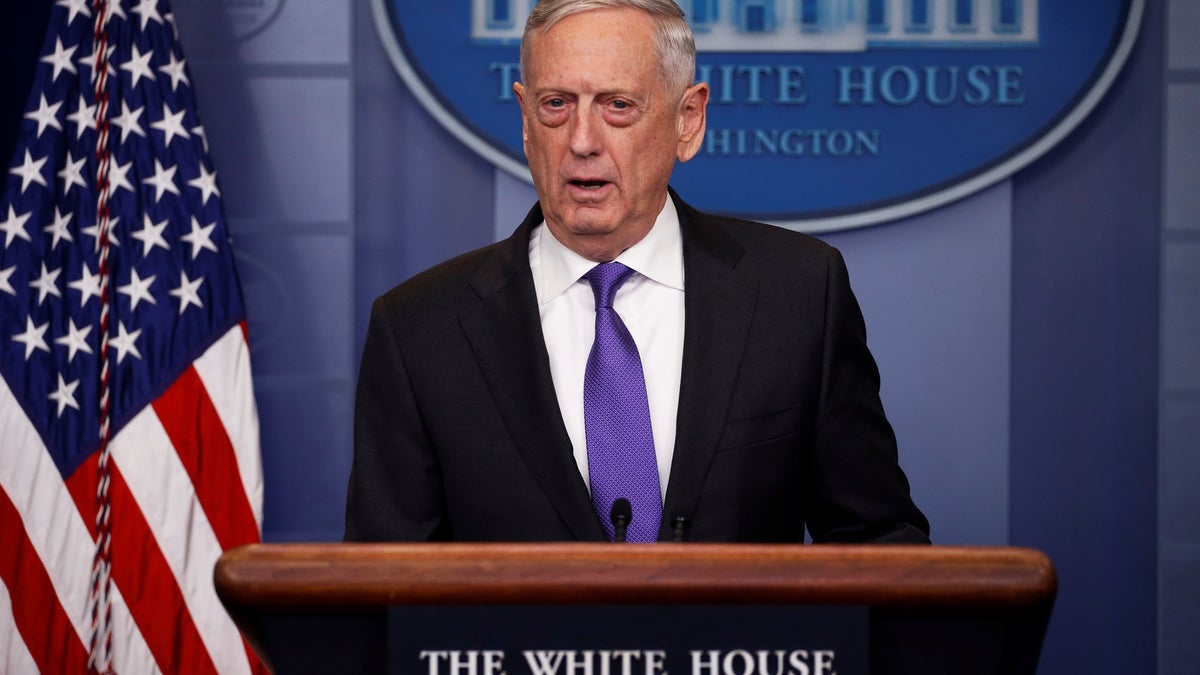 Before he was confirmed by the Senate to lead the Defense Department, the retired general needed a special waiver.
According to the National Security Act of 1947, the secretary of defense needs to "be appointed from civilian life." The law said the nominee must be out of active duty service for at least 10 years. However, Congress changed the law from 10 to seven years in 2008, NBC News reported.
The House and the Senate ultimately passed the waiver with several Democrats opposing.
Before the waiver was granted, Trump said, "There are going to be a lot of angry people" if it wasn't passed.
Only one senator voted against his confirmation
Sen. Kirsten Gillibrand, D-N.Y., was the only senator to vote against Mattis' confirmation. Jeff Sessions, then a Republican senator from Alabama, was the only member not to vote.
Gillibrand met with Mattis privately but ultimately decided to vote against a waiver that would allow him to lead the Defense Department.
"He has served our country admirably," Gillibrand said, according to The Hill. "He is well-regarded as an extraordinary general, and I am very grateful for that service, and I'm very grateful that he's willing to continue his service for the president-elect. But I still believe that civilian control of our military is fundamental to the American democracy."
Mattis apparently isn't a fan of his iconic nickname
Known for his sometimes colorful rhetoric – called "Mattisisms" – the retired general has earned the nickname "Mad Dog Mattis."
But during his Senate confirmation hearing, Mattis revealed that he might not be the biggest fan of the moniker.
"Senator, I assure you that nickname was given to me by the press and some of you have experienced similar occasions with the press where they perhaps they didn't get it quite right," Mattis said.
The Associated Press contributed to this report.