Whitman's Lead Narrows in California Race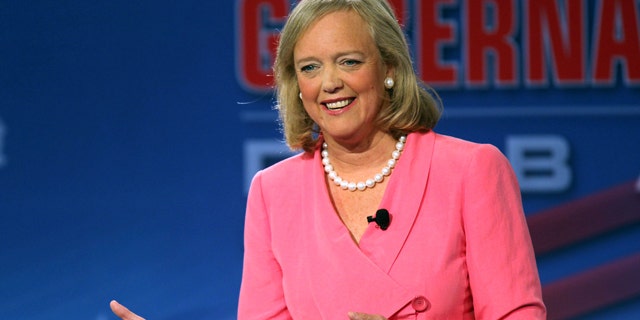 Meg Whitman appears to have lost much of her wide lead in the race to be the Republican contender in California's November gubernatorial election.
Two months ago, Ms. Whitman looked to be cruising toward the Republican nomination. Polls showed the former eBay Inc. chief executive leading her main opponent, state insurance commissioner Steve Poizner, by 50 percentage points.
With three weeks to go before the June 8 primary, Mr. Poizner is pulling off an unexpected rally. A survey to be released Thursday shows Ms. Whitman's advantage dwindling to single digits, with 38% of respondents saying they would vote for her, and 29% for Mr. Poizner.
The widely trusted poll, by the nonpartisan Public Policy Institute of California, follows similar results in other recent surveys that suggest a sharply tightened race. A May 10 SurveyUSA poll showed Ms. Whitman leading Mr. Poizner 39% to 37%.
Ms. Whitman launched an expensive advertising blitz last fall. Mr. Poizner made up ground in the past several weeks, some political analysts said, by starting his own ad campaign.
The negative mood of voters this year has helped the Poizner campaign, said Mark Baldassare, president of the Public Policy Institute of California. "No one who's the front-runner can feel safe and secure in the lead, because voting attitudes are in flux this year, and with that comes a lack of strong allegiance to candidates," he said.
"There will be a number of polls in the race," said Whitman campaign spokeswoman Sarah Pompei. "We're confident that on election day, Californians will reject Sacramento politicians and choose Meg…" Poizner spokesman Jarrod Agen said the survey showed that the momentum was behind his candidate, while Ms. Whitman was "just stumbling."