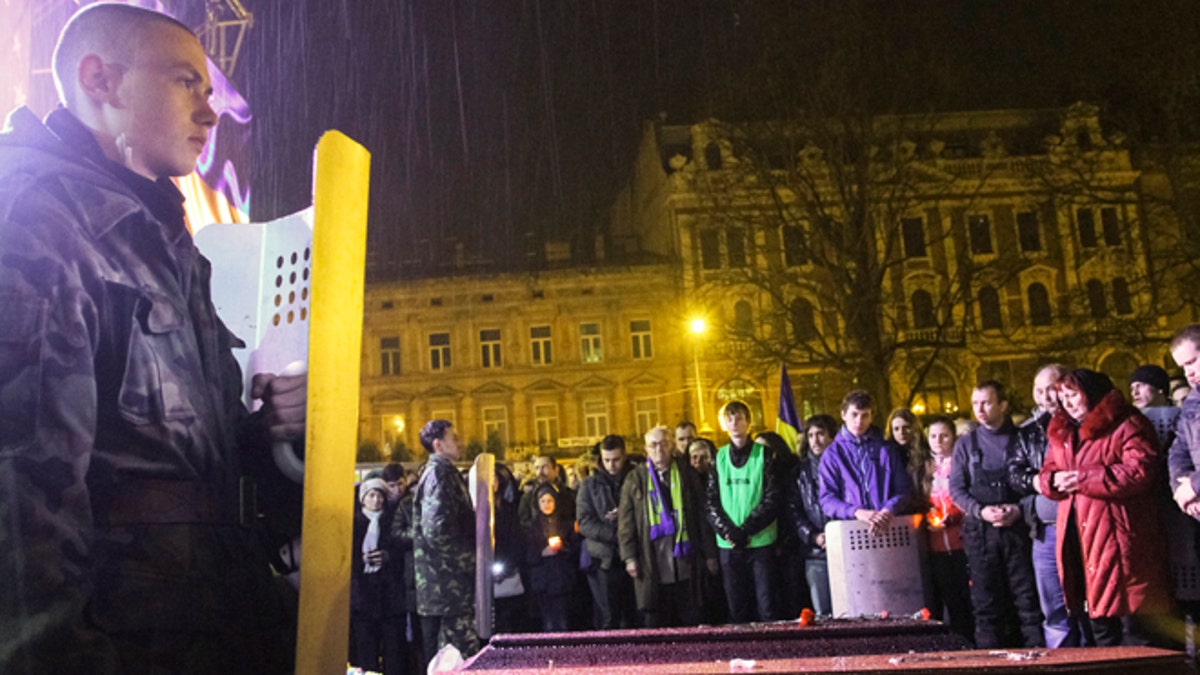 The White House said Saturday that unfolding events this weekend in the Ukraine -- including a end to violence and the country's parliament declaring President Yanukovych unable to carry out constitutional duties -- are moving the country in the right direction.
"We have consistently advocated a de-escalation of violence, constitutional change, a coalition government and early elections," said White House Press Secretary Jay Carney. "Today's developments could move us closer to that goal."
Ukrainians have protested in the streets for the past three months over corruption and want Ukraine to move toward Europe rather than Russia. They took control Saturday of the capital city of Kiev.
The country's western regions, angered by corruption in Yanukovych's government, want to be closer to the European Union and have rejected Yanukovych's authority in many cities, citing corruption and brutality. Eastern Ukraine, which accounts for the bulk of the nation's economic output, favors closer ties with Russia and has largely supported the president.
The protest movement was prompted by the president's decision to abort an agreement with the EU in favor of a deal with Moscow.
The standoff between with government forces escalated this week when and protesters claimed full control of Kiev and took up positions around the president's office and a grandiose residential compound believed to be his, though he never acknowledged it.
The clashes, the worst in Ukraine since the breakup of the Soviet Union a quarter-century ago, have killed 77 people, according the county's Health Ministry, with the opposition saying the number is even higher.
"The unshakeable principle guiding events must be that the people of Ukraine determine their own future," Carney continued.
In a carefully worded sentence, Carney said the United States would work with work "allies, with Russia, and with appropriate European and international organizations" to support a unified and democratic Ukraine.
He also hailed the release Saturday of former Prime Minister Yulia Tymoshenko from a prison hospital today, wishing her a "speedy recovery as she seeks the appropriate medical treatment that she has long needed and sought."
Tymoshenko, heroine of the 2004 Orange Revolution, is the chief rival of Yanukovych. His rule is crumbling after protesters took control of the capital Saturday and parliament voted to remove him from power.
The Associated Press contributed to this report.