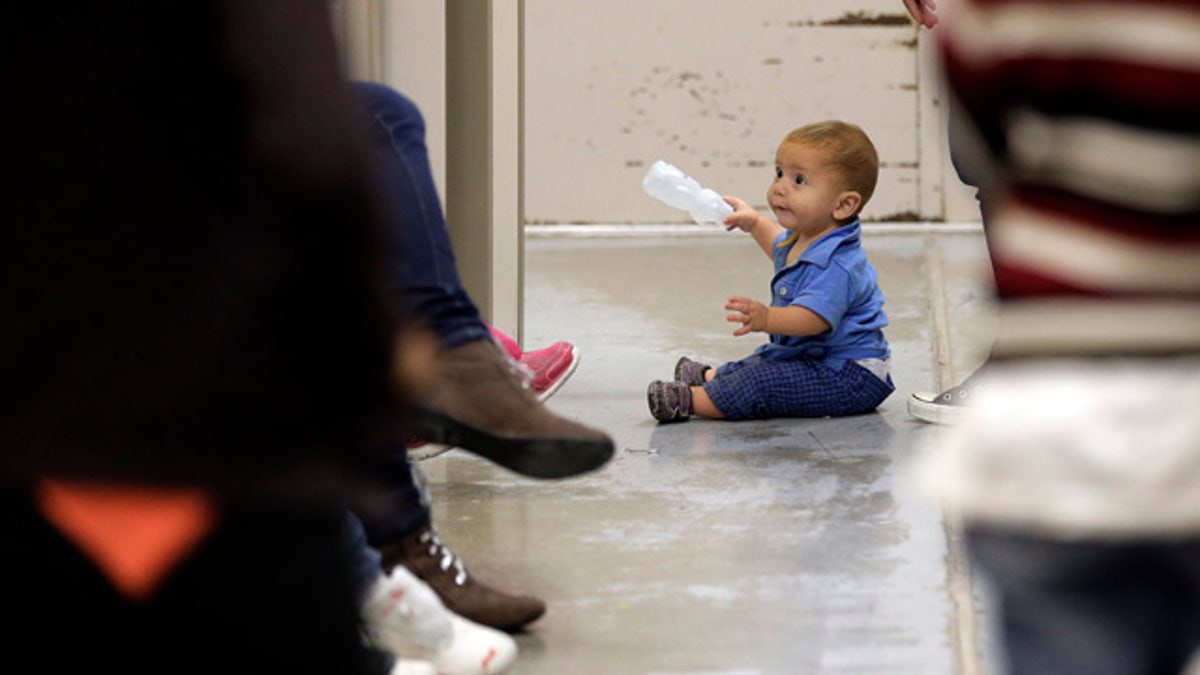 The Obama administration has announced that it will work to process and deport illegal immigrants quicker, and that a new detention center for families crossing the border is to be opened.
The Wall Street Journal reports that the facility, located on the Federal Law Enforcement Training Center's Artesia, N.M., campus, will hold families while their deportation proceedings unfold
The Homeland Security Department said the facility is one of several DHS is considering to hold and expedite the deportation of the mounting number of adults with children illegally crossing the southwest border.
"We will house them in facilities that are humane and compliant with legal requirements," Alejandro Mayorkas, deputy secretary at the Department of Homeland Security, told The Wall Street Journal. In 2009, the government reportedly shut down the main family detention center amid complaints about conditions there.
Currently, the government only has about 100 beds to house families with children. This fiscal year, some 39,000 people traveling as families have been apprehended, but the vast majority have been released, with many receiving ankle bracelets to monitor movement.
The Obama administration's plan will do nothing to address another piece of the Central American surge—children traveling to the U.S. alone, a group that is treated differently under U.S. law.
The administration's announcement brought both praise and criticism from politicians across the political spectrum.
"I am pleased to see that the administration is finally taking some steps to address the crisis caused by the flood of undocumented immigrants and unaccompanied children from Central America arriving at the Texas-Mexico border," said Rep. Henry Cuellar, D-Texas.
But other Democrats and immigrant advocates said it was wrong to put children into jail while awaiting their deportation hearing.
"I don't think small children should be locked up in jail. There is consensus that we must quickly address this refugee and humanitarian crisis, but to say that a child who is apprehended at the border with their parent must remain locked up throughout their judicial proceeding is simply a step too far," said Sen. Robert Menendez, D-N.J.
And Rep. Bob Goodlatte, R-Va., chairman of the House Judiciary Committee, condemned the plan as "nothing but smoke and mirrors" because many border crossers can game the law to find ways to stay.
About 52,000 children traveling by themselves have been apprehended since the fiscal year began last October. U.S. law requires that these children be turned over to the Department of Health and Human Services, which works to find family or friends in the U.S. until their deportation cases are processed.