White House says No Policy Divide between Obama and Goolsbee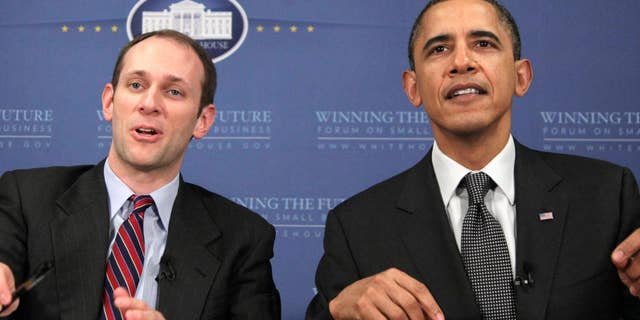 NEWYou can now listen to Fox News articles!
Outgoing Council of Economic Advisers Chair Austan Goolsbee is expected to play an informal role in President Obama's 2012 re-election effort, according to White House Press Secretary Jay Carney.
In a briefing with reporters Wednesday, Carney said Goolsbee is "absolutely not" leaving because of policy differences with the president.
"Austan Goolsbee left because he needed to return to Chicago. He has a young family. He has a tenure job at the university there," Carney said.
The White House announced after evening newscasts Monday that Goolsbee would be returning to his position as the Robert P. Gwinn Professor of Economics at the University of Chicago Graduate School of Business.
"He's a very close adviser to the president, a friend of the president, and he will continue to advise the president from the outside, and I'm sure will assist with the campaign," Carney continued.
A campaign source, speaking to FOX News on the condition of anonymity, says Goolsbee "is an effective spokesperson - breaking down complex topics."
Another source, one close to Goolsbee, says he is willing to help Obama during his re-election bid, but his priority is getting "mainly back to normal life, though."
This seems to be an effort to downplay speculation that Gooslbee's departure following a week of dire economic news for the White House presented a shakeup inside the president's economic team.
Of Obama's original, inner econ team, only Treasury Sec. Tim Geithner remains.