White House 'Ready' for Next High Court Nomination, Setting Up Tricky Timetable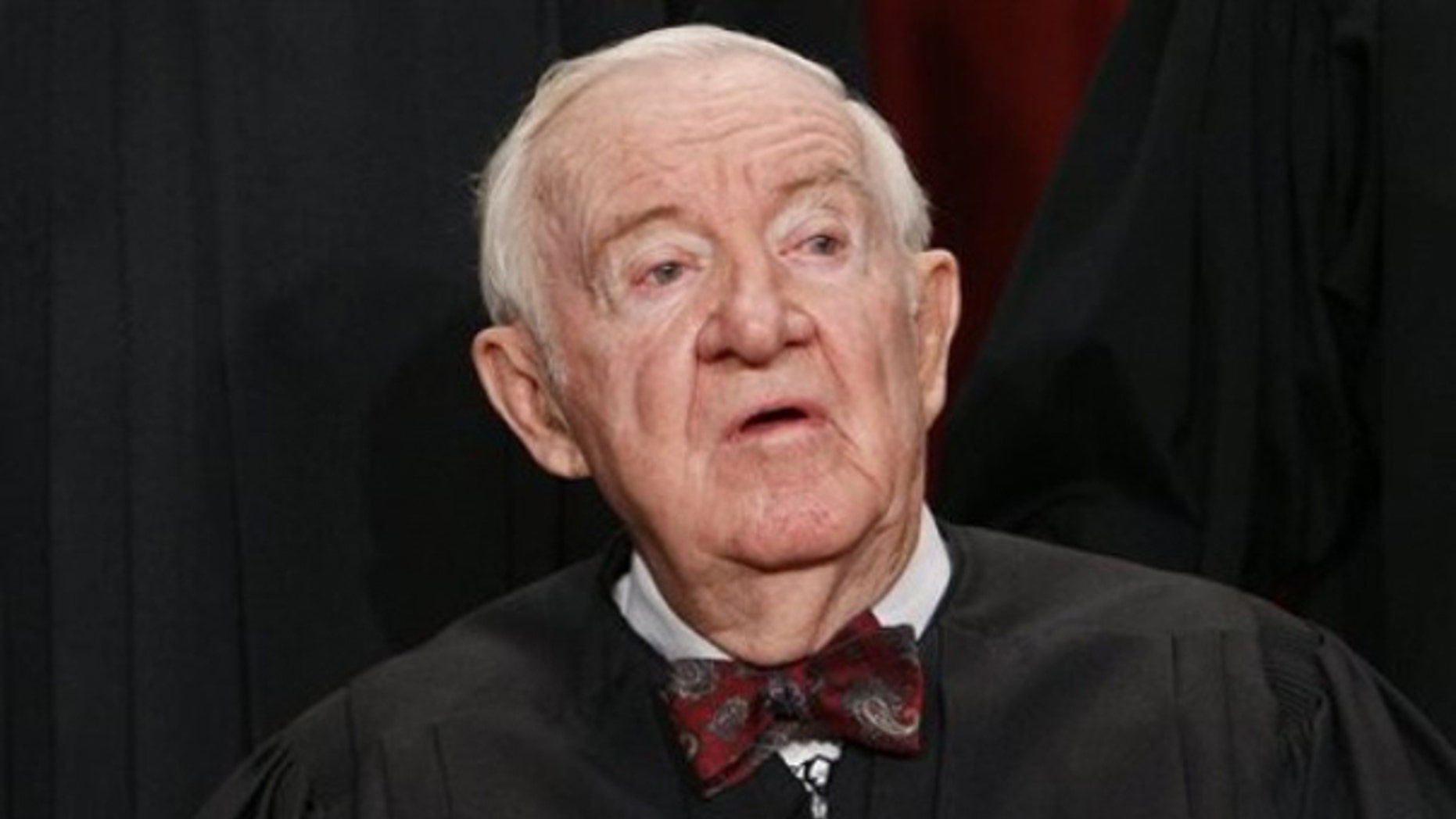 The White House will "of course be ready" when the next seat opens up on the Supreme Court, Press Secretary Robert Gibbs said Monday, potentially setting up a tricky timetable for nominating and confirming a successor to Justice John Paul Stevens before the next term starts in October.
Stevens, who said in newspaper interviews published over the weekend that he "will surely" retire while President Obama is in office, is expected to make that announcement as early as this month.
If so, that would give the Obama administration five months to install a new Supreme Court justice. In a normal year, that would seem like plenty of time -- it only took two months for Obama's last Supreme Court nominee, Sonia Sotomayor, to clear the Senate. But this is a congressional election year, and political nerves on Capitol Hill are frayed in the aftermath of the health care reform debate.
Sen. Arlen Specter, D-Pa., speaking on "Fox News Sunday," warned that the administration could have trouble getting a nominee through. He urged Stevens to hold off until next year when the politics in Congress might be less toxic.
"I think the gridlock in the Senate might well produce a filibuster, which would tie up the Senate on a Supreme Court nominee," Specter said. "I think if a year passes there's a much better chance we can come to a consensus."
Sen. Jon Kyl, R-Ariz., the No. 2 Republican in the Senate, didn't do much to assuage Specter's concerns. He warned the president not to pick anyone "overly ideological" and would not rule out using a filibuster to block Obama's nominee.
He said Republicans would only filibuster under "extraordinary circumstances," the standard agreed to after a series of clashes in Congress over judicial nominees under former President George W. Bush.
But a controversial pick, and bloody battle over confirmation, could stain the president's party ahead of the November midterms.
"We've already got people very angry about his pushing through health care," said Carrie Severino, chief counsel with the conservative Judicial Crisis Network and former clerk to Justice Clarence Thomas. "If he picks someone who's a real liberal activist, his party stands to lose a lot in the election."
On the other hand, she said, contrary to Specter's assessment, Obama could have a much harder time next year should his party lose seats in November -- putting pressure on the president to seek a more liberal nominee now out of concern it will be his last chance.
Despite Specter's guidance, all signs point to a looming announcement. Stevens said in an interview with The New Yorker in March that he would make a decision in about a month. He has also hired only one clerk for the term that starts in October -- sitting justices are allowed four.
Several important dates are around the corner and could be prime for an announcement: April 20 is Stevens' 90th birthday; April 28 is the last day of scheduled arguments for the current term, and April 30 is the last conference for the term.
The term is expected to formally end by the beginning of July, though it seems unlikely Stevens would wait until then to announce.
White House officials have indicated they have a ready pool of nominees to choose from, many of them left over from the pool of candidates vetted to succeed David Souter last year, when Sotomayor was chosen.
"It wouldn't at all surprise me if some of the very same people were back in the Oval Office," White House senior adviser David Axelrod told reporters during the Sotomayor nomination last year.
Asked Monday about the heightened speculation about a Stevens retirement, Gibbs said, "If somebody resigns from the Supreme Court, we will of course be ready."
Possible nominees include Elena Kagan, U.S. solicitor general and former dean of Harvard Law School; Judge Diane Wood, on the 7th Circuit Court of Appeals in Chicago; Judge Merrick Garland, with the federal appeals court in Washington, D.C.; Homeland Security Secretary Janet Napolitano; and Michigan Gov. Jennifer Granholm.
As with the Sotomayor nomination, Obama's new nominee wouldn't be likely to tilt the ideological balance of the court, since Stevens is considered a liberal justice and Obama is highly unlikely to pick a conservative. But the nomination would probably have more of an impact on the operation of the court than last year's did, because Stevens is the leader of the liberal wing.
Stevens, the longest-serving member of the current court, is often credited with bringing moderate Justice Anthony Kennedy to the liberal side for close cases, and it is unlikely his replacement could have that kind of influence.
Stevens is the second-oldest Supreme Court justice in history. Justice Oliver Wendell Holmes Jr., who retired a couple months shy of his 91st birthday, holds the title of oldest.
Stevens, in an interview with C-SPAN last year, indicated he wouldn't stay on board just to make history.
"No, I'm not out to break any records, I can assure you of that," Stevens said.
FoxNews.com's Judson Berger and Fox News' Shannon Bream and Lee Ross contributed to this report.