White House: Obama Not Demanding Government-Run Health Insurance Option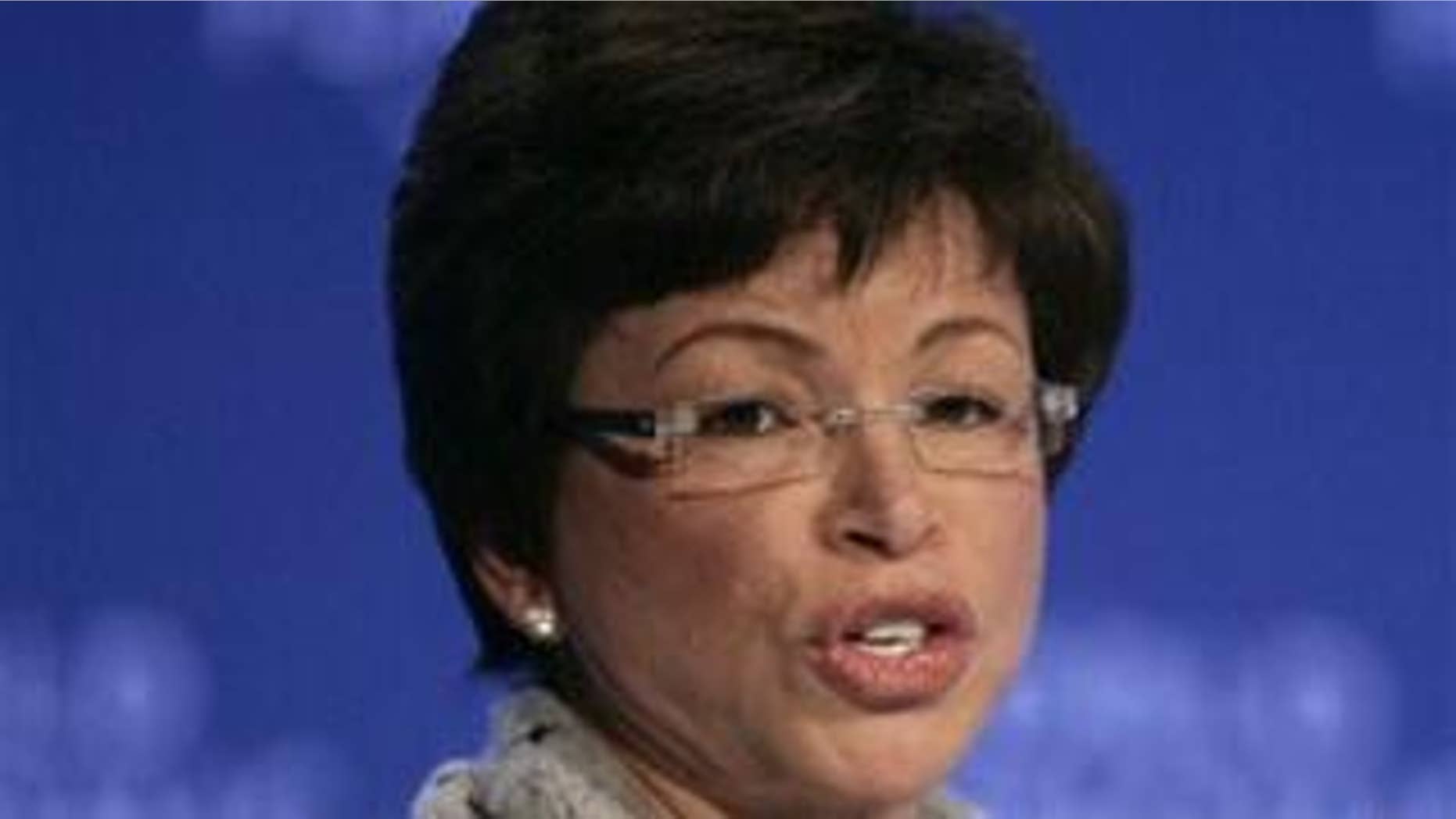 As White House aides said President Obama will not demand a government-run option be part of his sweeping health care overhaul bill, top Democrats refused to back down from their steadfast support of the so-called "public option" on Sunday.
The war of words underscored the intraparty rift over the necessity of the plan in the final legislation.
In an interview Sunday with NBC's "Meet the Press," senior adviser Valerie Jarrett said Obama believes the public plan is still the "best possible choice," but she said he's not demanding it be included in the final legislation. The president's top adviser, David Axelrod, also downplayed the importance of a government-run insurance option, saying Senate opposition in both parties means "we have to work through these issues."
"The president has very consistently and clearly articulated his support for a public option," Axelrod said in an interview with ABC's "This Week."
But, Alexod added, "that doesn't mean that we -- we halt the process. There are people in the Senate -- Republicans and Democrats -- who have objections to that. We have to work through these issues, and we're going to do that."
White House Chief of Staff Rahm Emanuel, who is deeply involved with congressional Democrats in trying to merge the various committee proposals, also appeared to set aside the public option.  "It's not the defining piece of health care. It's whether we achieve both cost control, coverage as well as the choice," Emanuel told CNN's "State of the Union."
But some top Democrats, like Sen. Chris Dodd, D-Conn., said they're not backing down from a public option, which they argue is essential in achieving Obama's pledge to extend insurance to the millions of uninsured.
"I haven't given up on this," Dodd said in an interview Sunday with NBC's "Meet the Press."
Sen. Arlen Specter, D-Pa., also said he's still fighting for a public option to compete with private insurance companies -- and thinks the idea is gaining momentum.
"I'm not prepared to recede at all. I think the public option is gaining momentum," he told "Fox News Sunday."  "I'm going to continue to fight for the robust public option."
And Budget Committee Chairman Kent Conrad said he won't rule out supporting a government-run insurance plan as long as it is not tied to Medicare reimbursements.
"I will not support any public option tied to Medicare levels of reimbursement. My state has the second to third lowest level of Medicare reimbursement in the country.  That would work an extreme hardship on my state. So I will not support that," Conrad said on "Fox News Sunday."
The White House and lawmakers are trying to blend five House and Senate committee versions of health care legislation into a bill that will pass both chambers, where near unanimous Republic opposition was expected.
House Democrats are insisting that there be a government option in competition with the private insurance industry to drive down the cost of coverage. In the Senate, Republicans and some Democrats oppose the measure, meaning inclusion of the public option would foreclose winning the 60 votes needed to advance a bill.
The Senate Finance Committee voted 14-9 last week to send its version of reform legislation to the Senate floor, becoming the last of the five panels to act on the legislation and marking the biggest advance so far toward health care reform.
The committee's version of the bill does not contain a government-run health insurance plan or require employers to offer insurance to their employees.  But the bill created in July by the Senate Committee on Health, Education, Labor, and Pensions includes the two fundamental provisions that the finance committee legislation does not -- and Senate Majority Leader Harry Reid will be forced to meld the two bills into one for the full Senate to consider.
Reid has said a public option is essential to reform, and other leading Democrats like House Speaker Nancy Pelosi have stressed its importance in expanding coverage to the millions of uninsured.
"We are going to have a public option before this bill goes to the president's desk," Reid said in a conference call with constituents three weeks ago. "I believe the public option is so vitally important to create a level playing field and prevent the insurance companies from taking advantage of us."
The Associated Press contributed to this report.