White House insists it was unaware of Petraeus scandal until day after election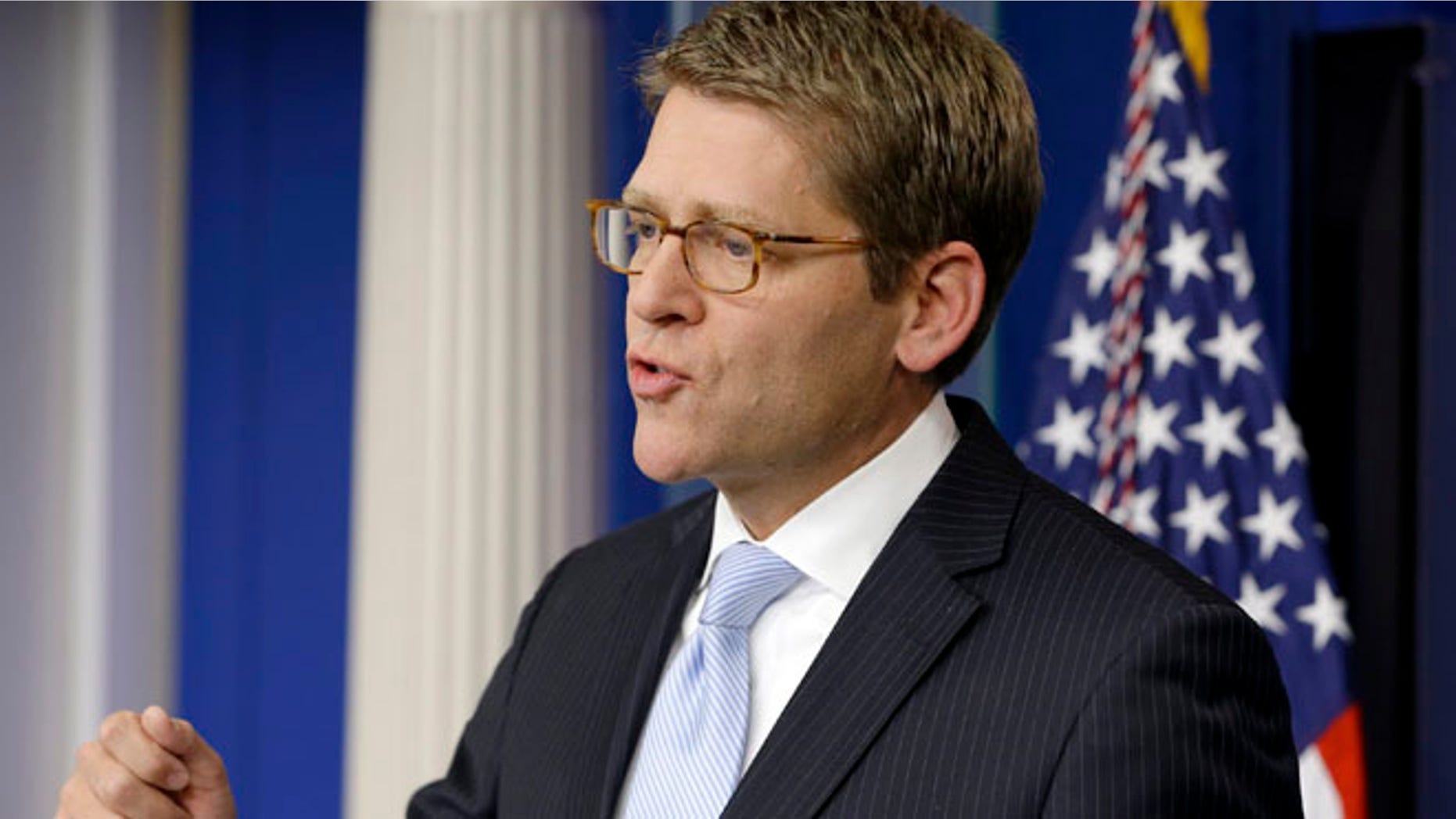 The White House insisted Tuesday that it was not aware of the David Petraeus scandal until last Wednesday, blaming FBI "protocols" for not being informed earlier.
Press Secretary Jay Carney said President Obama was "surprised" when he learned last Thursday that Petraeus had carried on an extramarital affair. While the FBI had at that point already been investigating for months, Carney said "protocols" at the agency apparently kept them from notifying Congress and other agencies in the Executive Branch.
In the latest shoe to drop, the FBI on Sunday forwarded to the Pentagon a case involving thousands of "potentially inappropriate" emails between one of the women linked to the scandal and Gen. John Allen, the top U.S. commander in Afghanistan.
The White House did not know about any of this, Carney said.
"It is simply a fact that the White House was not aware of the situation regarding General Petraeus until Wednesday and the situation regarding General Allen until Friday," Carney said.
Attorney General Eric Holder, however, was looped in on the Petraeus situation in late summer, Fox News has learned. Some lawmakers say Holder should have notified the White House -- and certainly should have notified Congress -- but others have pointed to FBI "protocol" to argue that was not warranted.
According to one source, it is long-standing FBI policy for the FBI not to brief Congress or the White House in the middle of a criminal probe that does not involve a security threat.
Still, the timing of the notification was curious. The Justice Department reportedly told Director of National Intelligence James Clapper about the probe on Election Day. Clapper told the White House the following day, and Obama learned the day after that, according to administration officials.
The FBI also apparently did not forward the Allen case until the weekend, leading the Pentagon to disclose the case late Monday.
Carney said Tuesday the president still has "faith" in Allen. Obama "believes he's doing and has done an excellent job" in Afghanistan, he said.
Meanwhile, the new acting director at the CIA, Mike Morell, was on Capitol Hill Tuesday and briefed House Minority Leader Nancy Pelosi. He is expected to brief House Intelligence Committee Chairman Mike Rogers, R-Mich., on Wednesday.