White House Fends Off Specter of Katrina in Federal Response to Oil Spill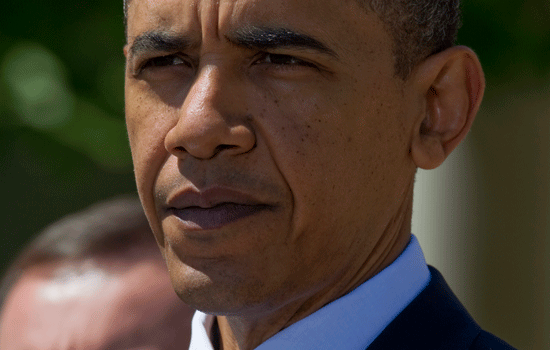 As the massive oil slick grows worse by the day, the White House is fighting off a growing perception that the federal response to this ecological disaster is President Obama's Katrina.
The White House announced early Saturday morning that Obama will head to the Gulf Coast Sunday, just a day after saying he would not go. The reversal appears to be a response to increasing criticism of the government allowing BP to handle the mess while keeping an eye on the operation.
After the April 20 explosion of the oil rig Deep Water Horizon run by BP, early efforts to cap the well failed and BP underestimated the quantity of oil leaking 5,000 feet beneath the ocean surface.
The government scientists discovered the leak was five times larger than they had been led to believe and days of lulling statistics and reassuring words gave way Thursday to all-hands-on-deck emergency response.
The oil slick could become the nation's worst environmental disaster in decades, threatening to eclipse even the Exxon Valdez in scope and imperil the seasonal tourism and fishing industries of the Gulf Coast states.
During his presidential campaign, Obama vowed that the federal government would never again let the residents of the Gulf Coast down after its slow response to Hurricane Katrina.
But now Obama's White House is fighting off claims that the government's response has been slow.
"To quote a politician in the past, I was at Katrina and this is no Katrina, Ok?" Coast Guard Commandant Thad Allen told Fox News."The only thing that's similar is we've had a massive failure of critical infrastructure. One were levies. This is a well head on the ocean floor. After that, I don't think there's any comparison."
White House spokesman Robert Gibbs reminded reporters Friday that more than 1,800 people died in the hurricane and the subsequent flooding. Gibbs called the allegation of a slow-footed federal response "badly informed."
Some environmentalists agreed.
"The immediate response to stop the leak, I think was handled well," said Phil Radford, executive director of Greenpeace USA. "I do think that the president focused his top brass' attention on it a bit late though. But I don't think that made a very huge difference."
Obama senior adviser David Axelrod said Friday that the Coast Guard was sent almost immediately.
The Coast Guard was on the scene soon after the rig exploded. Eleven rig workers are still missing and presumed dead.
The White House is not hunkered down but some frustration is evident. They call criticism of the federal response a knee-jerk beltway phenomenon that ignores the sizable U.S. assets on the scene and the 11 separate federal briefings conducted since April 20 and as Allen points out, the rescue of 90 rig workers.
Fox News' Major Garrett and The Associated Press contributed to this report.