White House: Cost of Gas Not Only Factor in Deciding Whether to Tap Oil Reserve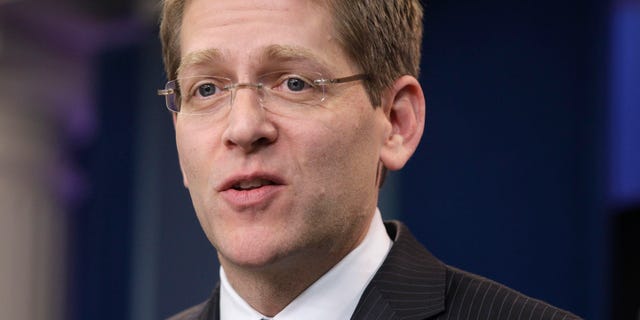 NEWYou can now listen to Fox News articles!
The White House said Monday that officials are still considering whether to tap into the strategic oil reserve but stressed that any decision would not be based solely on the price of gas.
White House Press Secretary Jay Carney said other factors, like whether there's a "major disruption in the flow of oil," will have to be considered.
"It's an option we are considering. But there are a number of factors that go into it, and it is not price-based alone," Carney said. "I wouldn't look to a price threshold."
Lawmakers, though, are no doubt eyeing the $4-a-gallon mark as they call on the administration to take action. Pressure to tap into the strategic petroleum reserve has come mostly from Democrats, while congressional Republicans instead call on Obama to permit more domestic oil drilling.
The average price of a gallon of gas has tracked steadily toward that $4 threshold over the past several weeks as turmoil engulfs the Middle East. As of Monday, the average price of a gallon of regular gas was $3.51, about 40 cents higher than a month ago.
However, the actual price of a gallon of gas -- without state and federal taxes -- is considerably lower, since those taxes add an average of more than 40 cents to every gallon.
Jason Toews, co-founder of GasBuddy.com, estimated the average price of gas without those taxes is just above $3-a-gallon. Still, he said prices are on track to hit record levels. The record was set on July 17, 2008, when prices hit $3.62 a gallon, pre-tax.
"It's certainly starting out as one of the biggest price increases that we've seen," he said. "There have been larger increases, but the thing is, we're just getting started."
The current price is already above other high points of the last decade. Adjusted for inflation and without taxes, the average national gas price on Sept. 4, 2005 -- after Hurricane Katrina -- was $2.72 a gallon. On May 24, 2007, it was $2.81 a gallon.
"The prices will go up over the course of March, April, and May. Talk to me in two months and this very well could be the largest price increase of all time," Toews said.
Responding to public concern about the rise in prices, White House Chief of Staff William Daley said Sunday the administration is considering all options, including tapping into the reserve.
But Rep. Tom Price, R-Ga., chairman of the House Republican Policy Committee, suggested the White House is not looking at longer-term solutions. He called for an "all-of-the-above energy strategy" that includes more domestic energy production.
"As the price of gas continues to rise, the White House is considering a short-term response and ignoring the implications of its failed energy policies," he said Monday. "The Strategic Petroleum Reserve was created to offer relief should there be a temporary disruption in the supply of crude oil, like a devastating hurricane or a blockade of oil imports. It was not intended to be a tool to manipulate the market or provide political relief."
FoxNews.com's Garrett Tenney contributed to this report.