White House Battles High Gas Prices; Hopes to Reinforce Consumer Confidence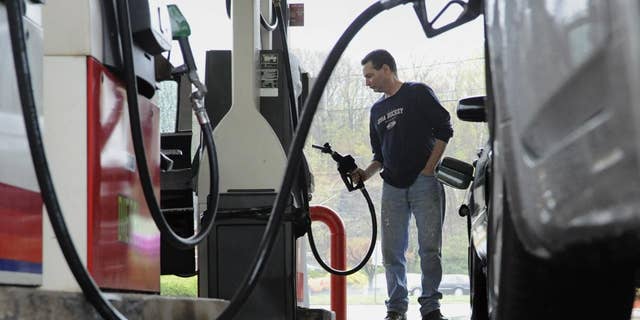 As gas prices inch towards $4 a gallon nationally, the White House is doing its best to counter Americans' fears those prices will continue upwards over the summer. White House Chief Economist Austan Goolsbee told Fox News that it cost him $75 to fill up his car recently but added the higher gas prices haven't dampened consumer confidence.
The White House released new numbers Friday that show private sector jobs increased by 268,000 in April, the strongest monthly growth in five years. They also added that the manufacturing sector continues to grow and that the past 14 months have been the strongest in the past 13 years.
"I think we're happy, looking back, that in December, the President passed the payroll tax cut for hundreds of millions of workers," Goolsbee told Fox. "Because without that, I think we would've seen an even bigger hit on consumer income than we have seen from the gas prices."
Travelling with President Obama aboard Air Force One on a trip to Indiana and Kentucky, White House Press Secretary Jay Carney said the President's concerned about rising costs of filling up, which is why Attorney General Eric Holder has set up the Oil and Gas Price Fraud Working Group, a task force investigating charges of abuse, manipulation and fraud in the oil and gas industry when it comes to prices.
"[O]ne of the things the Attorney General task force will be looking at is coordinating with state attorneys general to make sure that we don't have a what I've heard described as a 'rockets-and-parachutes phenomenon,' where prices at the pump rocket up when oil prices rocket up, and yet they come down in a parachute fashion when oil prices go down," Carney said.
Neither Carney nor Goolsbee would speculate on how much higher prices will go, both saying it's simply too difficult to predict.
"We've got to get a coherent energy policy that emphasizes production at home, alternative fuels, energy efficiency," said Goolsbee. "So that every time there's a problem in the Middle East, every summer, every time there's an earthquake or a natural disaster, the price doesn't shoot up and we don't have the same conversation."
The price of crude oil dropped by $18 this week and is currently hovering around $97 per barrel.