While praising Latinos, John Kasich makes uh-oh comment about hotel maid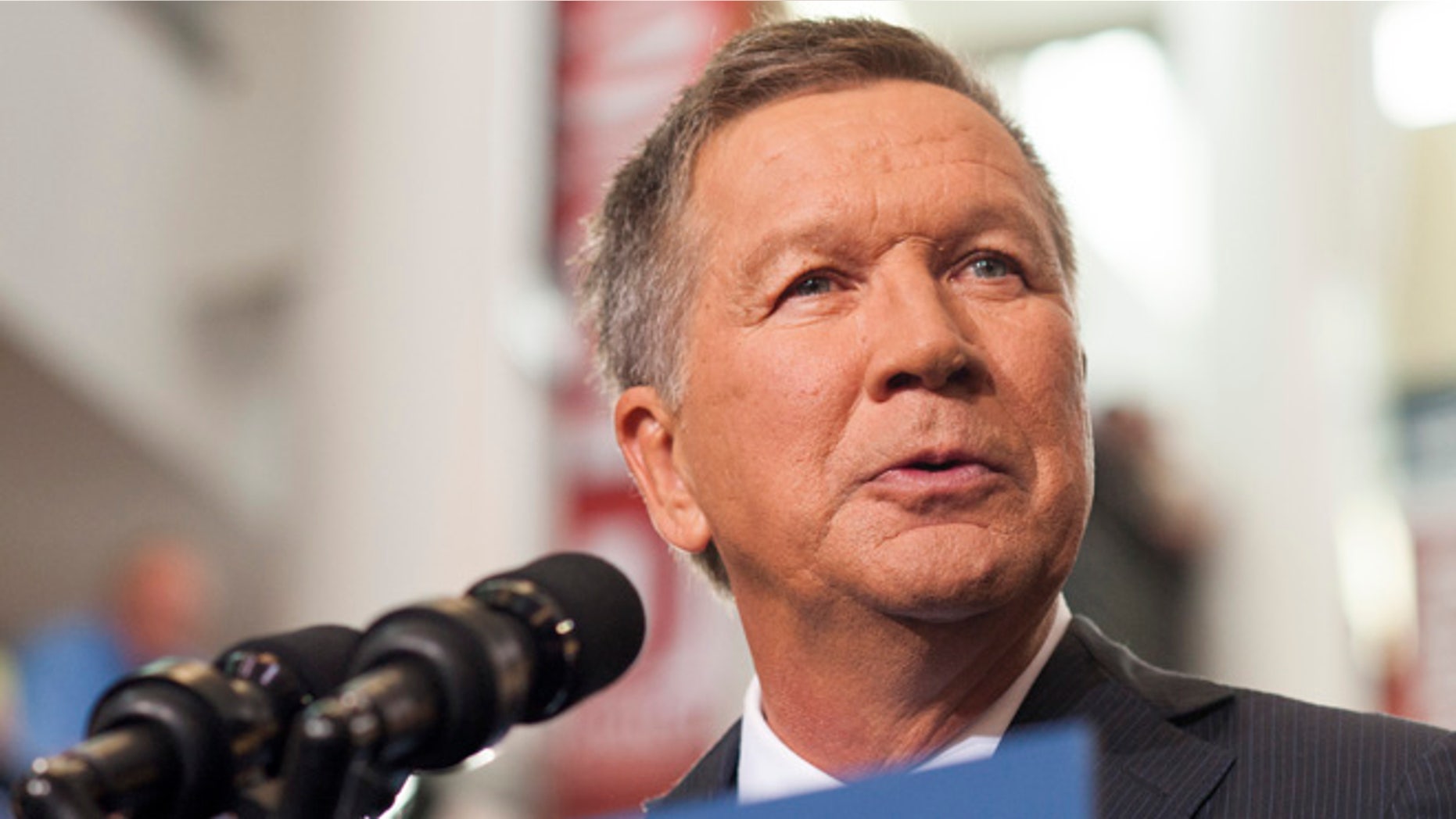 While appealling to Latino voters in California a day after the second Republican presidential debate, Ohio Gov. John Kasich inadvertently put his foot in his mouth with a comment about a hotel maid.
Speaking during a luncheon hosted by a local political action committee at a swanky golf club in Southern California, the Republican presidential candidate laid on the praise for the Latinos – a major voting bloc in the country, with 28 million expected to be eligible to vote in the 2016 election – while speaking about their family values and work ethic.
"I look at our friends in the Latino community as people [who] ought to be voting Republican," Kasich said, according to the Columbus Dispatch. "We could all learn a little from them about the importance of family, couldn't we? Because they are great, they are God-fearing, hard-working folks."
But then Kasich's next comment appeared to indirectly conflate Latinos and service-industry workers.
"[A] lot of them do jobs that they're willing to do," he said. "That's why, in a hotel, you leave a little tip, you know?"
Kasich went on to tell a story about a maid at the hotel he was staying at in Los Angeles.
"This lady wrote me in my hotel there in L.A. She wrote this note. It said, 'I really want you to know that I care about your stay.' Is that just the greatest thing?" Kasich said, according the Los Angeles Times. "So, you know, we can learn a lot, and she's Hispanic, because I didn't know it at the time, but I met her in the hallway, asked her if I could get a little more soap."
After the event, one of the Kasich's spokesmen, Chris Schrimpf, tried to clear up the governor's statements about the maid and Latino workers.
"He was talking about how great the service was and how we should respect everyone in our society, no matter what their job or position might be," Schrimpf said.
But some Latino activists in California did not take the governor's words so lightly.
"Most candidates have lopsided, stereotypical ideas about immigrants, which include the sense that immigrants, especially undocumented immigrants, are only good while serving others," said Jorge-Mario Cabrera, communications director of the Coalition for Humane Immigrant Rights of Los Angeles. "[Kasich's] comment lacks history, sense of how important immigrants are to our economy and vision where immigrants are more than just 'the help.'"
Kasich, who is polling in the middle of a crowded Republican field, is viewed as one of the more moderate GOP candidates when it comes to issues like immigration and shutting down the federal government in an attempt to defund Planned Parenthood.
During Wednesday night's debate, Kasich remained relatively out of the fray while the other candidates battled it out.
"We're all frustrated we don't get enough time," he said on Thursday. "I thought yesterday was a little bit of a demolition derby ... Sometimes when you get one of those, you got to make sure your car keeps running."