While most eyes on Wisconsin recall, major House races on docket as well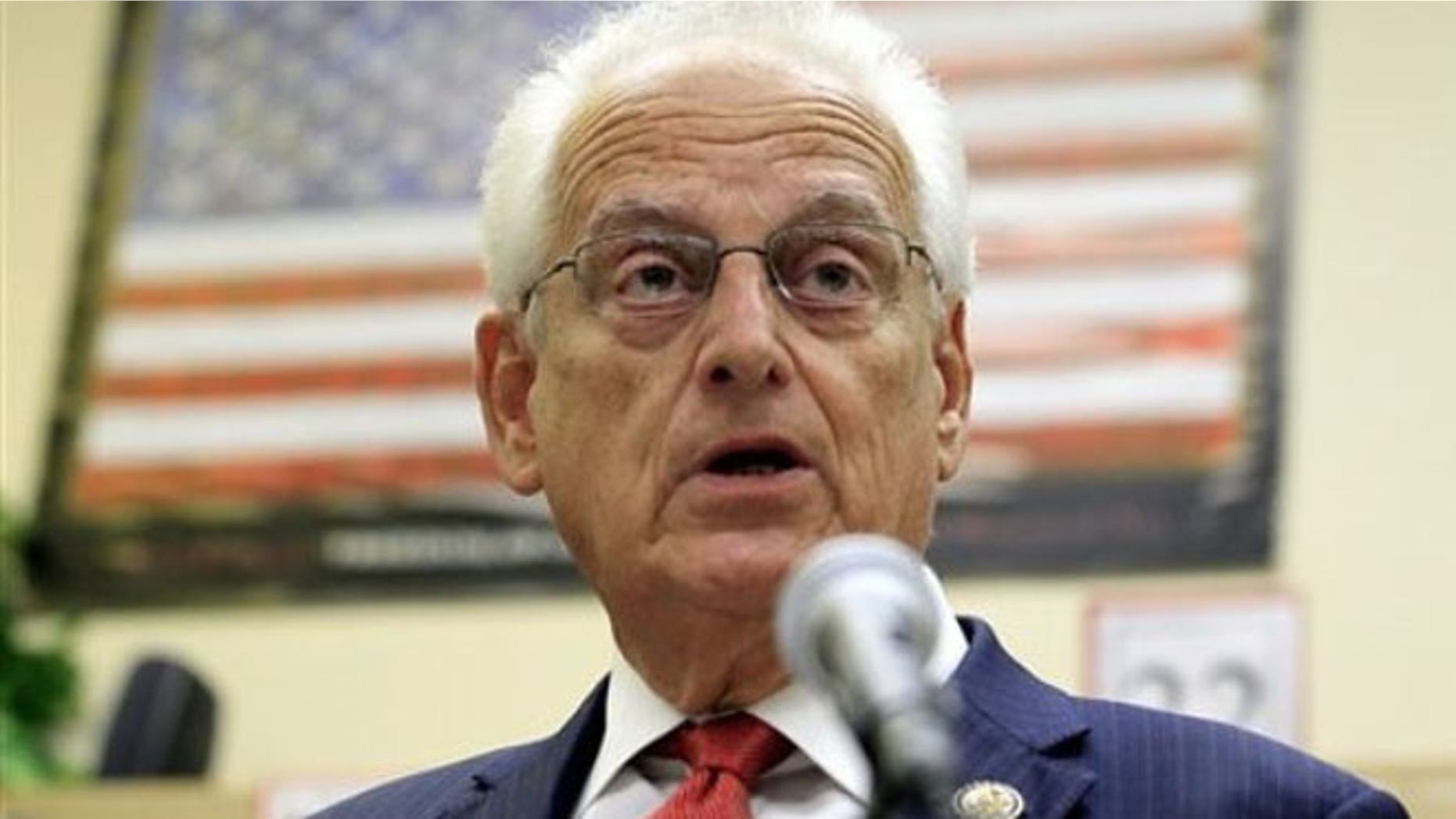 Most eyes in the political world will be attuned to the recall vote tomorrow of GOP Wisconsin Gov. Scott Walker.
But there are three major member-versus-member House primaries on the docket as well.
It could get ugly.
And in the case of Reps. Bill Pascrell, D-N.J., and Steve Rothman, D-N.J., it's already there.
Both Pascrell and Rothman are eight-term congressional veterans who were once allies. But N.J. lost a congressional seat due to redistricting. And Rothman faced the choice of running against tea party favorite Rep. Scott Garrett, R-N.J., or moving into Pascrell's redrawn, heavily Democratic district.
Democratic leaders like House Minority Leader Nancy Pelosi, D-Calif., and Rep. Steve Israel, D-N.Y., the head of the Democratic Congressional Campaign Committee (DCCC), promised Rothman special help and implored him to challenge Garrett. But Rothman chose to run against Pascrell so that he could represent the same voters in his old district.
But there are deep political undertones at work here.
Former President Bill Clinton endorsed Pascrell and appeared at a campaign rally with him over the weekend. Pascrell also backed Secretary of State Hillary Rodham Clinton for president in 2008.
But Rothman visited the White House last week and got a nod of support from President Obama. Rothman was the only New Jersey Democrat who was on board early with Mr. Obama during his 2008 White House bid.
The outcome of this contest could be a test of which Democratic leader has the most sway.
The seat will probably remain Democratic, regardless of who wins the primary Tuesday. But both sides will burn a significant amount of cash - just to save one Democratic member.
And then there's California.
Four sitting Democrats are pitted against one another in two House primaries.
Rep. Howard Berman, D-Calif., faces Rep. Brad Sherman, D-Calif. And Rep. Janice Hahn, D-Calif., is locked in a battle with Rep. Laura Richardson, D-Calif.
California's new "jungle" primary system puts every candidate on the same ballot. The top two victors then go on to the general election, regardless of whether both are from the same party.
Some political observers say this could place Berman in a better position for the general election. They think he can attract more Independents and Republicans than his liberal rival. The two men hold similar voting records.
Berman, the top Democrat on the House Foreign Affairs Committee, has served  in Congress since 1983. Sherman came to Washington in 1997.
There are Obama/Clinton tensions in this match-up, as well.
Known as "Hollywood's congressman," Berman touted support from Tinseltown figures like actress Betty White, who filmed a 30-second ad on his behalf. He also rode in President Obama's helicopter to a fundraiser at George Clooney's home in early May.
Meanwhile, Sherman boasted an endorsement early on from former President Bill Clinton. The move was widely viewed as a payback for Berman's support for of Hillary Clinton during the 2008 presidential primaries.
But the newly drawn district lines included more than half of Sherman's constituents. That meant Berman had to introduce himself to most voters in the district, despite the backing of the Washington and Hollywood establishments.
The faceoff is expected to be one of the most expensive congressional races in history. Through May 16, Berman had raised over $3 million while Sherman reported raising $2.1 million. Some political observers think the race could cost ultimately cost around $10 million between the two candidates by the end of the general election – if the two wind up running against each other this fall.
And then there is the Hahn/Richardson tilt.
The California Democratic Party endorsed Hahn in February 2012. In contrast, it did not pick a candidate in the Berman vs. Sherman race.
Hahn entered Congress just under a year ago after she won a July, 2011 special election to replace nine-term Rep. Jane Harman, D-Calif., who retired.
Richardson is a relatively new to Congress, too. She won a 2007 special election to succeed the late Rep. Juanita Millender-McDonald, D-Calif., who died of cancer.
Richardson has struggled with multiple ethics issues during her short congressional career.
She faced a House Ethics Committee inquiry in 2010 for filing incomplete financial disclosures and whether she improperly received what constituted a "gift" when she refinanced her house. The committee ultimately cleared Richardson of the charges.
However, the House Ethics panel launched a formal, more-serious inquiry into Richardson's conduct late last year. The panel is studying whether she misused congressional resources for personal and campaign purposes.
In short, Democrats have six members on the ballot when only three will survive. This is one of the reasons why the math makes it tough for the Democrats to try to re-take the House this fall. On paper, it looks as though Democrats only need to win 25-26 seats. But that overall figure is really closer to 40 as they'll lose at least three of their own in these three contests combined.
Cristina Marcos contributed to this report.