What It's Like To Go To A Halloween Party In Iowa With Rand Paul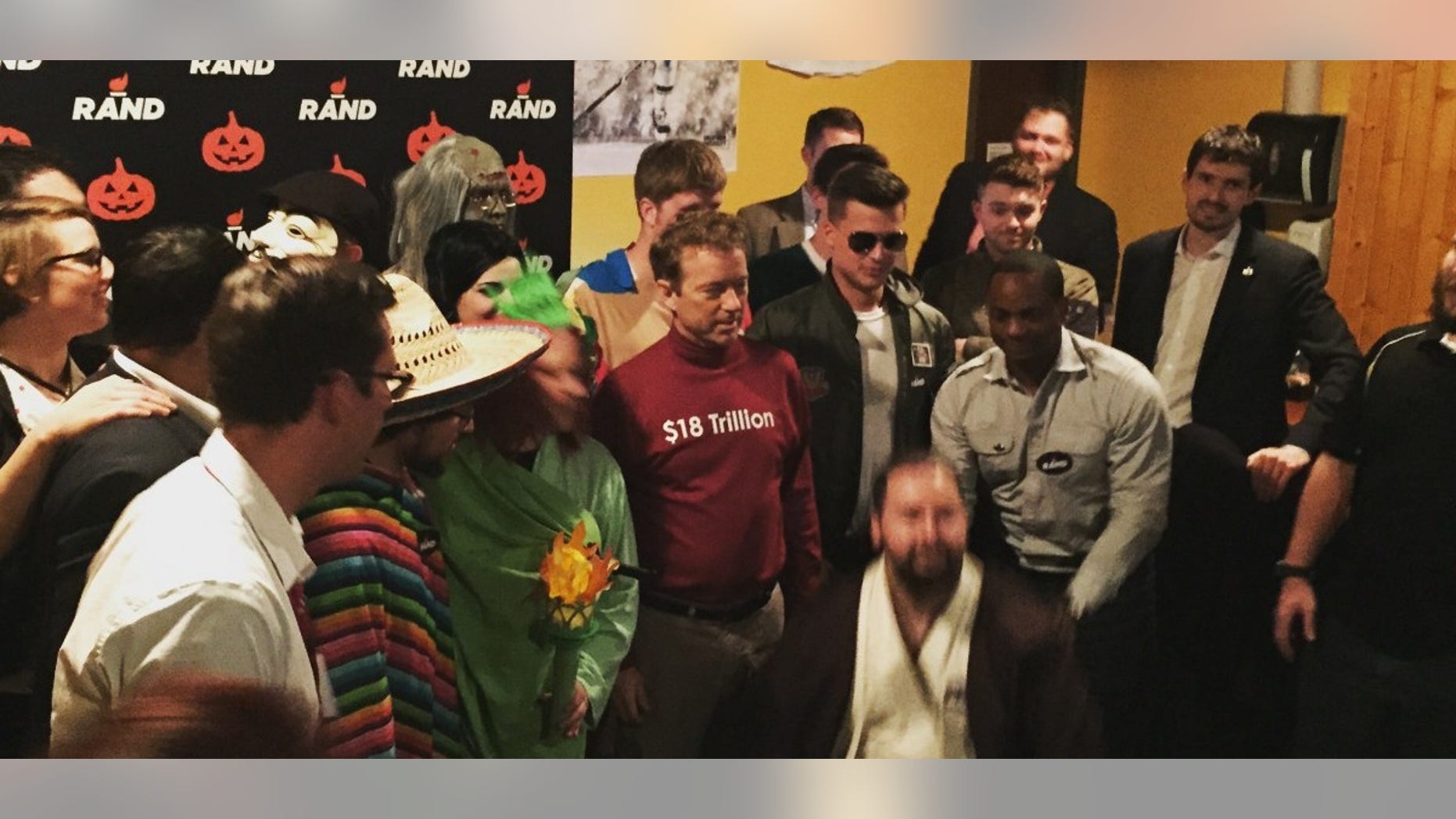 DES MOINES, Iowa — "Actually I have a theory about alot of the intervention we've been doing around the world hasto do with gold," a woman dressed as "Death of Libertycourtesy of the Washington establishment" told me unsolicitedFriday night.
We were at Buzzard Billy's Bar, which not onlyfeatures fried alligator but also sautéedalligator, and her costume and thoughts weren't particularlyout of place. She was one a few dozen people attending RandPaul's Halloween Costume Party.
There was a guy dressed as Guy Fawkes, an Obamacare surgeon andzombie Abraham Lincoln, who people screamed "tyrant" atwhen he stood in front of the crowd during costume-judging time.Rand Paul was also in attendance,  supposedly dressedas $18 trillion dollars in debt, but that only really consisted ofwearing a t-shirt with "$18 trillion"emblazoned on it.