What is the LEAST Latino State in the Union?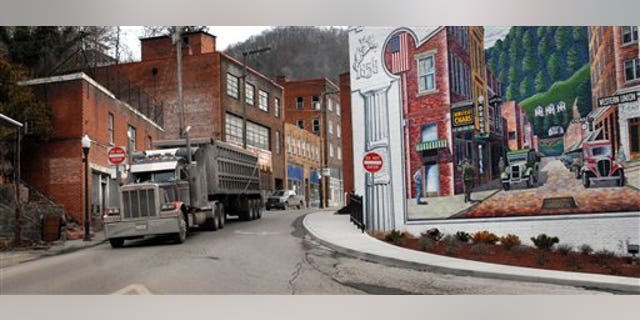 The data being rolled out weekly by the U.S. Census on population trends show that the Latino population is booming across the United States. In fact, the Hispanic population has accounted for the lion's share of the total population growth of the country over the past decade, according to the 2010 Census.
But in one state, Hispanics are a rarity, and the sound of Spanish makes people stop and heads turn.
That place is West Virginia, where Latinos are slightly just over one percent of the state population, making it the state with the smallest Latino share in the entire country.
"I drive an hour and about a quarter to get Latino food," said Jose Pons, a Mexican immigrant who arrived two years ago in West Virginia because that is where he had relatives. "To hear Spanish, you have to drive a long way."
He's not complaining, he notes, it's just the way it is in the state that inspired John Denver's song: "Take Me Home, Country Roads."
"When I order hamburgers or hotdogs or other American foods, it has to be in English, naturally," Pons said. "So you learn English here well and fast."
The logging and coal-mining hub has had the nation's smallest Latino population percentage, in fact, going back as far as at least the 1990 Census.
"We're an older, Anglo, Rust Belt coal-mining community," said Bryan Minor, spokesman for the Roman Catholic Diocese of Wheeling-Charleston in West Virginia.
The 2009 Census estimates showed that Hispanics make up 1.26 percent – or 22,662 -- of the state's 1.8 million residents.
That represented a growth for the state's Latinos, who comprised less than one percent -- .7 percent, to be exact -- of West Virginians in 2000, and .5 percent in 1990, according to Census records.
By contrast, nationwide, Latinos are roughly 16 percent of the population, numbering 47 million. When their population total is updated this spring to reflect the 2010 Census results, the number of Hispanics nationwide is expected to be even larger.
The Latinos who have moved to West Virginia are mainly Mexican immigrants, said Richard L. Fleisher, a professor at West Virginia University who for years has been involved in programs to help Latino residents integrate.
They are located mainly in the Eastern Panhandle, Fleisher said.
"Many of them work in Washington D.C. or Baltimore or Virginia, but live in the Eastern Panhandle because the cost of living is cheaper," Fleisher said.
Many work in agricultural jobs, as well as in construction and restaurants. Some have done well enough to open restaurants, and start roofing and construction businesses, but others are struggling, living in homeless camps, Minor said.
Some experts note that many states in the southeastern region barely had immigrants just a generation ago.
The communities where Latino immigrants are settling are working to integrate them, Fleisher said.
Berkeley County's 4-H Club began a Hispanic 4-H several years ago.
"There's been a lot of consciousness," Fleisher said. "There's been an effort to provide educational opportunities and to provide quality of life to them and better multicultural understanding."
Fleisher teaches a class for educators called "Engaging the Hispanic Students in Your Classroom."
In the course, teachers commonly seek guidance on how to break through language and cultural barriers, he said.
"I help teachers have a broader understanding of the differences of cultures among Latinos," he said. "There isn't one Latino culture, but numerous countries whose cultures may be different. Sometimes teachers are disappointed because they say they can't foster parental engagement in their school."
"I explain that this is a generation of Latino parents who see teachers as having the real responsibility for the education of the kids," Fleisher said. "There's a respect for what the teacher says, and while they really value education, they don't see their [place] as being actively engaged with the school system as long as they see the kids behaving and doing well."
A few years ago, the state had its first Hispanic festival. It draws several hundred people, including many non-Hispanics.
The Roman Catholic Diocese of Wheeling-Charleston began a Hispanic ministry.
"We need priests who can serve Spanish mass," Minor said.
Follow politics and immigration writer Elizabeth Llorente on Twitter: @LlorenteLatino
Elizabeth.Llorente@FoxNewsLatino.com
Follow us on twitter.com/foxnewslatino
Like us at facebook.com/foxnewslatino