In West Virginia Senate race, coal mining takes center stage
CHARLESTON, W.Va. – Everyone in West Virginia has an opinion on Sen. Joe Manchin — some more than one.
Manchin, a West Virginia local and a Democrat, is vying to secure his position against Republican candidate, Attorney General Patrick Morrisey in the Senate race. But first, the incumbent must reassure constitutes in his hometown that he stands with them on the "mountaineer" issue that to them matters most: coal.
The senator who grew up in Farmington, West Virginia and served as the state's governor says he's deeply connected to the struggles of miners.
"He's a sign of West Virginia," said Gregory Ward a 42-year industry veteran. "He was raised here, he's for the people, he knows the economy, but more importantly he understands that coal isn't a way of life—it is our life."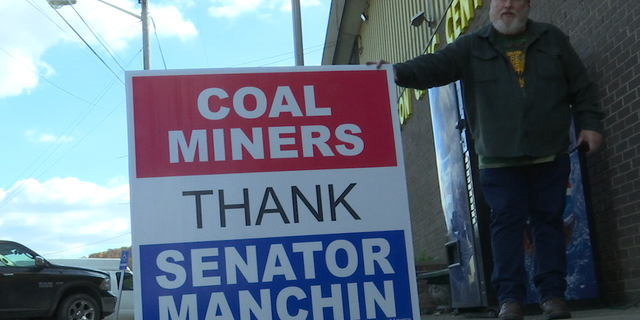 But the centrist Democrat who seemingly coasted through his first election has come under fire from the voters who once launched his political career – coal miners.
Coal has become a critical issue in Tuesday West Virginia Senate election, and the Democrat has been playing defense on the issue because of his party's stance on coal mining.
"I have worked alongside miners to get rid of those far-reaching government regulations," said Manchin, who has continued to boost his record on coal. "As governor of West Virginia, we saw recorded breaking surpluses, together we've made coal cleaner in the last two decades than it's ever been, and now I will work with the federal government and President Trump to continue that growth."
But with the Democratic Party leadership emphasizing cleaner fuels and climate change, Manchin has tried to convince a state that overwhelming supported Donald Trump by more than 50 percent in the 2016 presidential election that he is a different kind of Democrat.
A tough order, as his opponent has built a national profile fighting federal environmental regulations and credits himself for rallying the 29-state coalition that blocked the Obama administration's Clean Power Plan.
"I'm a strong supporter of coal," said Morrisey. "We served as the bridge to President Trump, saving thousands of energy jobs."
Morrisey insists his opponent cannot be trusted.
"He is on the opposite side [of coal]," Morrisey said. "Joe Manchin supported Barack Obama and Hilary Clinton even after she said she was going to put a lot of coal miners and companies out of work."
That claim has resonated with some voters in this state, which is staunchly conservative.
"The president has endorsed Patrick Morrisey because he knows he is going to advance his policies," said Allen Lardieri, a roof bolter operator. "And I trust the president."
Since 2017, the Trump administration has tried to resurrect the dying industry. Roughly 6,300 mining jobs were created in August, according to the Bureau of Labor Statistics.
CLICK FOR COMPLETE FOX NEWS 2018 MIDTERMS COVERAGE
Despite Trump's overwhelming popularity in the state, Manchin has built a very strong lead in the polls: 12 points, according to RCP, and Cook has slid the race into the Lean Democrat column.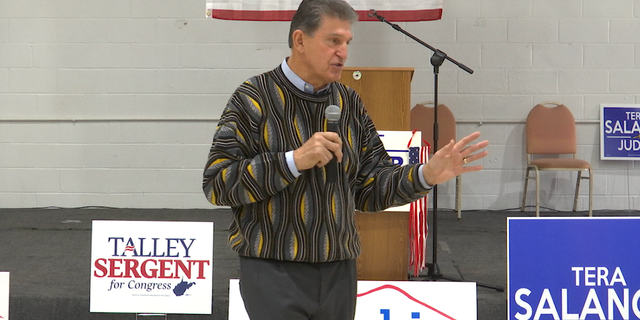 Morrisey's biggest challenge is he's not well-known enough in West Virginia.
"For Morrisey, the issue is going to be how close he can align himself with the president," said John Kilwein, an associate political science professor at West Virginia University. "He has to get the committed Trump voter to recognize that Morrisey equals Trump in West Virginia."
MONTANA CANDIDATES BATTLE OVER WHETHER FEDS OR STATE SHOULD MANAGE PUBLIC LAND
An equation that Ward says just doesn't add up.
"I like President Trump, but he is too radical," Ward said, adding, "Manchin, he is right in the middle and he can work to get the job done for everybody."