West Virginia lawmakers impeach 3 state Supreme Court justices, citing 'over-the-top' spending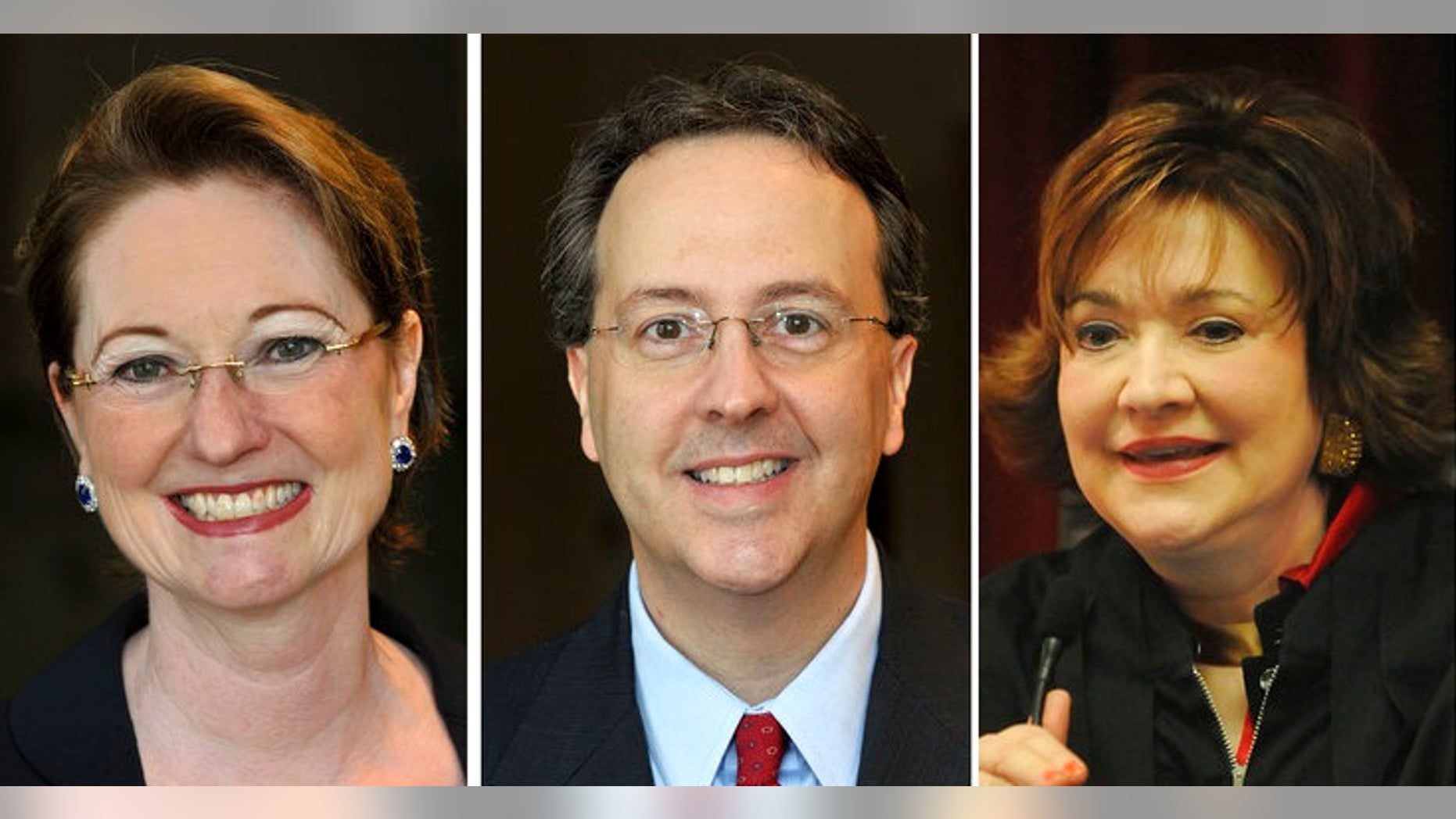 West Virginia lawmakers, seeking to remove every justice on the state's four-member Supreme Court amid what they called an "over-the-top" spending scandal, impeached three justices on Monday, including Chief Justice Margaret Workman.
One article of impeachment said Workman and Justice Robin Davis signed documents in their roles as chief justices allowing for senior status judges to be paid higher than allowed wages. Lawmakers say the overpayments violated state law and stopped when they were challenged by the Internal Revenue Service.
Earlier Monday, the Republican-led House of Delegates voted 64-33 to send an impeachment article against Davis to the state Senate for trial. The vote came shortly after lawmakers also impeached indicted Justice Allen Loughry by a vote of 64-33. Loughry's impeachment vote, which came after approximately two hours of debate, took only seconds, NPR reported.
Other articles are under consideration. Justice Beth Walker is the only current justice who has not been impeached as of Monday evening.
Walker was cleared late Monday of an impeachment article for spending $131,000 on renovations after taking office last year.  She still faces another article that accuses her and the three other justices of abusing their authority by failing to control office expenses and not maintaining policies over critical matters.  Some lawmakers said they didn't condone Walker's spending but said it paled in comparison to other justices.
The impeachments do not remove the justices from office. The articles will go to the Senate, which can formally remove the justices only by a two-thirds vote.
The charges were largely related to the justices' use of state funds to conduct office renovations. Davis spent more than $500,000 on her office and Loughry spent more than $363,000 on his.
Loughry is under federal indictment and named in eight impeachment articles, including allegations he lied about taking home a $42,000 antique desk and a $32,000 suede leather couch.
On Monday, Loughry was impeached under six impeachment articles, including for allegedly driving state vehicles for personal use and of using state-owned computers at his home. He was also impeached for his role in assuring higher pay for senior status judges.
Republican Delegate Tom Fast of Fayette County said he had seen the work done in Davis' office, including track lighting on the floor. He characterized the renovations as "over-the-top" and said the impeachment article "is one of the more easy ones" for him to support.
However, some legislators said they didn't support impeaching any justice for wasteful spending, only for articles pertaining to lying, cheating or stealing.
Several lawmakers noted that the Supreme Court has a separate budget and is currently allowed to spend as it sees fit. A proposed constitutional amendment this fall would bring the state courts' budget partly under legislative control.
But State GOP Delegate John Shott, who helped draw up the impeachment articles, said that if West Virginians do not trust their highest court, "we need to take action to try to rebuild that trust."
Normally, West Virginia has five Supreme Court justices who are elected to serve a 12-year term. However, Menis E. Ketchum resigned from the state Supreme Court in July after he was accused of alleged federal wire fraud. He pleaded guilty to a felony charge of defrauding the state and faces up to 20 years in prison.
Fox News' Kaitlyn Schallhorn and The Associated Press contributed to this report.