Weiner to Formally Resign Tuesday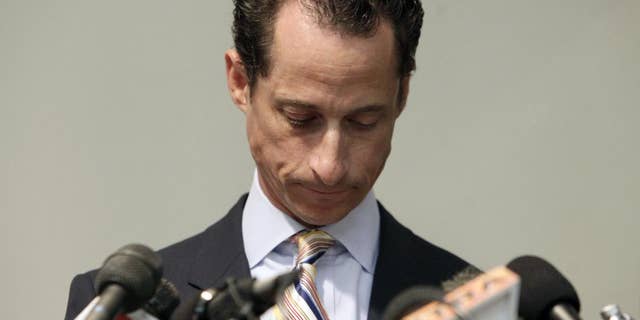 NEWYou can now listen to Fox News articles!
Rep. Anthony Weiner, D-N.Y. has penned a letter to New York Secretary of State Cesar Perales and Governor Andrew Cuomo resigning his congressional seat at the end of Tuesday.
House Speaker John Boehner, R-Ohio, and Minority Leader Nancy Pelosi, D-Calif., are CC'd on the letter and it is expected to be read on the House Floor Tuesday, making the resignation effective.
The letter is short and makes no mention of the Twitter photo scandal that led to his resignation.
"I hereby resign as the member of the House of Representatives for New York's Ninth Congressional District effective at midnight Tuesday, June 21, 2011," the letter reads. "It has been an honor to serve the people of Queens and Brooklyn."
Despite the resignation, Weiner will still have access to the House floor and, for a small fee, the members' gym. At least one of the controversial images of Weiner was taken inside the gym. He is also entitled to a congressional pension.
Once the resignation becomes official, the House will have 432 occupied seats with 240 Republicans and 192 Democrats. Aside from the vacancy Weiner's resignation creates, the seats formerly held by Rep. Jane Harmon, D-Calif., and now Sen. Dean Heller, R-Nev., are also open.
New York will likely hold a special election to fill the seat Weiner is vacating and similar elections are planned for the other two empty congressional seats.
Fox News producer Wes Barrett contributed to this report.