Washington Democrats silent on calls for Rep. Esty to resign over harassment, abuse case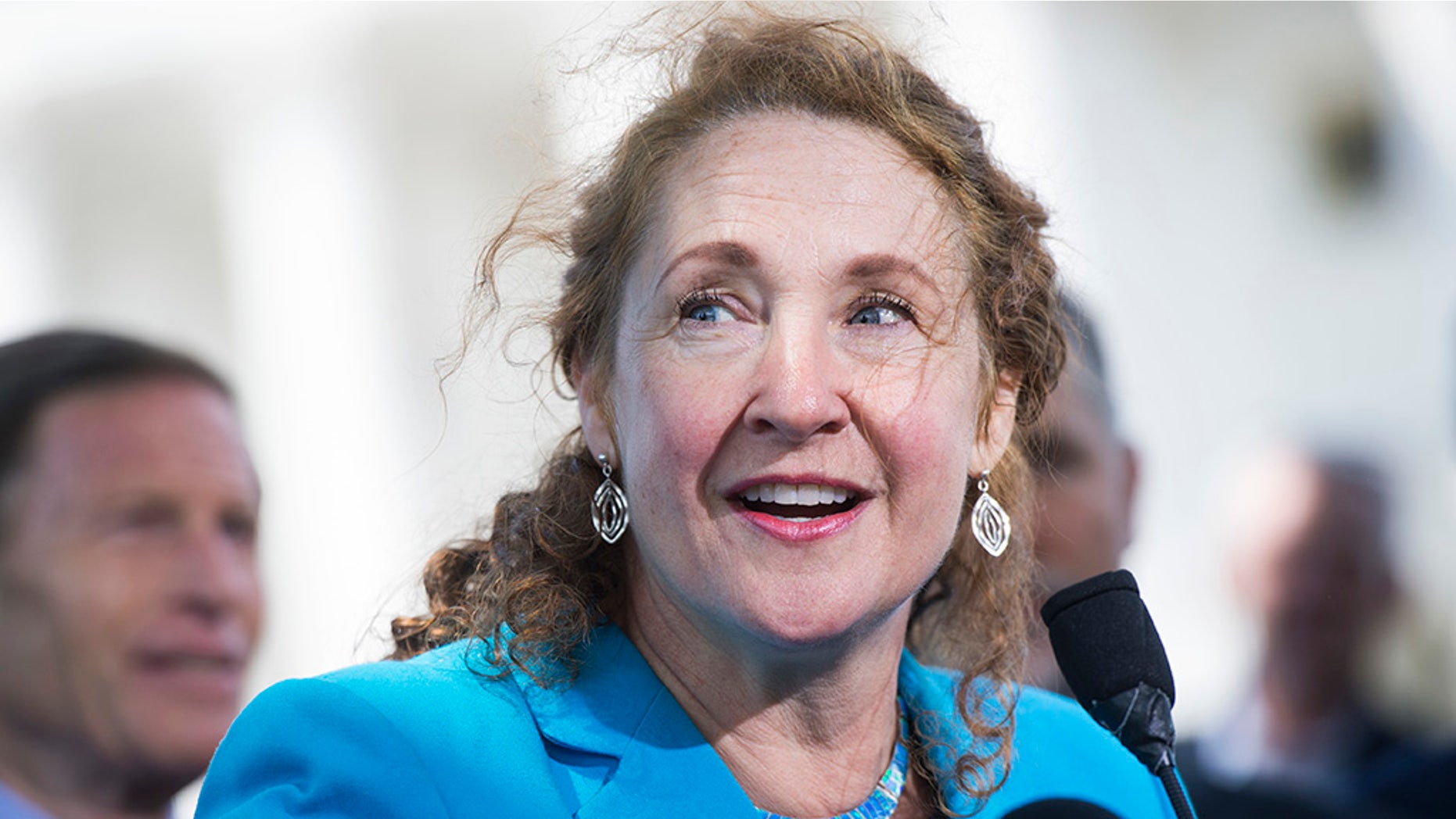 Congressional Democrats have led efforts to end sexual harassment and abuse on Capitol Hill, but remain silent about whether Connecticut Democrat Rep. Elizabeth Esty should resign for failing to take swift action after learning about alleged harassment and physical abuse in her Washington office.
None of the members of the state's congressional delegation -- two senators and the four other House members -- have yet to call for the resignation of Esty, an outspoken advocate for the #MeToo movement.
The offices of the four House members -- Reps. Joe Courtney, Rosa DeLauro, Jim Himes and John Larson -- did not immediately respond Monday to requests for a statement.
"I'm deeply disappointed. I'm just learning the facts," Connecticut Democratic Sen. Richard Blumenthal said Thursday, following newspaper reports that Esty did not suspend or fire the chief of staff until three months after learning about the allegations against him in 2016.
Asked whether the three-term House member should resign, Blumenthal said, "What she does in the future is really a decision for her constituents. She needs to talk to her constituents."
Chris Murphy, the state's other Democratic senator, said he was disappointed in Esty's actions -- but also didn't call for her to resign.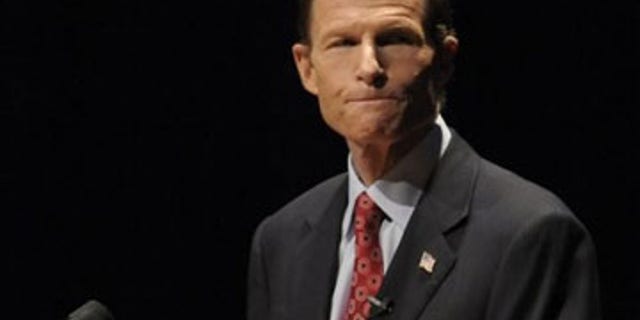 "This clearly wasn't handled the way it should have been," he told The Connecticut Post. "I talked to Elizabeth, and I'm glad she acknowledges this. Nobody working in a congressional office or any other setting should feel afraid to come to work. Protecting victims of workplace harassment needs to come first, and the rules of Congress need to change to ensure that happens."
Tony Baker, the Esty chief of staff at the time of the alleged incidents, purportedly called a female staffer with whom he had a romantic relationship nearly 50 times on May 5, 2016, and allegedly punched her while in the congresswoman's Washington office.
In addition, the woman, Anna Kain, provided a voicemail tape to The Washington Post in which Baker purportedly said: "You better f-----g reply to me or I will f-----g kill you."
A spokesman for Baker said he denies some of the allegations.
Esty, who has apologized, conducted an internal review of her office practices in which she discovered a pattern of behavior affecting many female staffers and that Baker's threat of violence "was not an isolated incident." She purportedly was advised by the Office of House Employment Counsel to enter into a nondisclosure agreement with Baker and gave him $5,000 in severance pay and a job recommendation.
"None of our staff deserve to be harassed or treated with disrespect as some of my staff were," Esty also said in a letter to fellow House Democrats that was obtained by Fox News. "I was horrified and angry to learn that someone I put my trust into could victimize a member of my staff, someone I respect and care deeply about."
She concluded by suggesting everybody on Capitol Hill could do better in such situations, saying, "We can and must do better. …As members of Congress, we are all responsible for ensuring that we provide a safe and supportive environment for our staff. I can't rewrite the past -- but I can help right the future."
The Office of House Employment Counsel has come under scrutiny amid recent cases of sexual harrassment on Capitol Hill, with critics, including Virginia GOP Rep. Barbara Comstock, suggesting it needs more transparency.
Esty has not indicated that she will resign. A person who answered the phone Monday at her Capitol Hill office said somebody would respond to questions about whether the congresswoman has changed her mind or if she still intends to seek re-election in November.
Over the weekend, the pressure mounted on Esty to resign, as state Democrats called on her to leave office.
On Saturday, Connecticut Senate President Martin Looney was among at least six state Democrats calling for Esty to resign, following such calls from Republicans and others.
"Congresswoman Esty has long been a conscientious leader in the fight against harassment and abuse in the workplace," Looney said. "However... if the facts of this matter involving former staff of the congresswoman's office are as they are alleged to be in recent news articles, then Congresswoman Esty should do the right thing and resign."
The other state Democrats asking Esty to resign reportedly include state Sens. Paul Doyle, Mae Flexer and Cathy Osten; Susan Bysiewicz, a Democratic candidate for governor; and Chris Mattei, a Democratic candidate for state attorney general.
Among the Republicans quick to call for Esty's resignation was Manny Santos, a former Republican mayor in Connecticut and Esty's presumptive opponent in November's election.
In an editorial calling on Esty to resign, the Hartford Courant said Esty's answers so far have been disappointing, saying "she has blamed the system and hasn't taken nearly enough responsibility for her own actions." The Courant added that "time was up for John Conyers and now time is up for Elizabeth Esty."
Fox News' Chad Pergram and The Associated Press contributed to this story.