Wall Street Seeking Clarity From Super Tuesday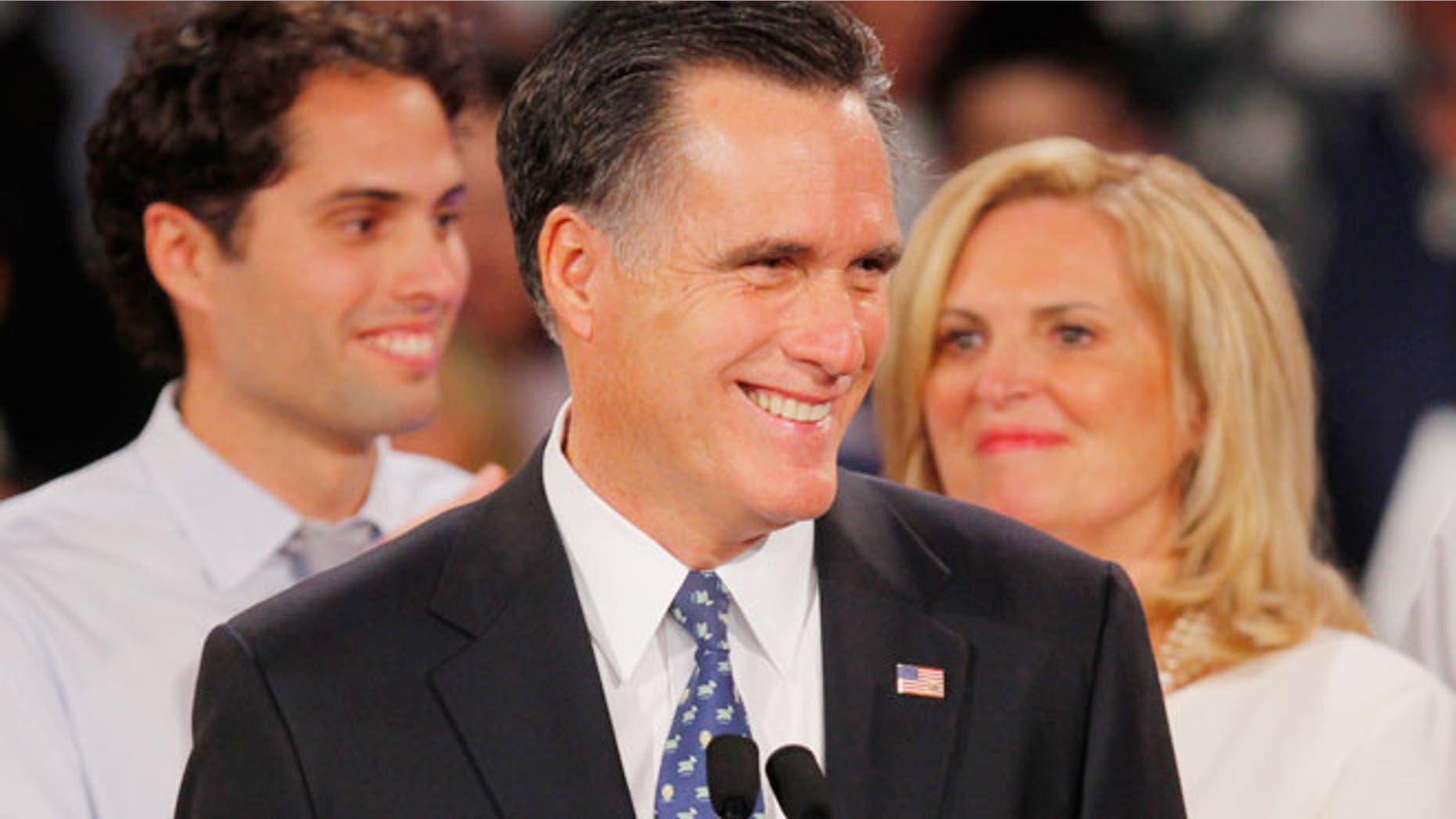 It's been described as one of the most unpredictable presidential campaigns in recent memory, a roller coaster ride featuring one front-runner replacing another after another.
That's the conventional wisdom surrounding the race for the Republican nomination.
Wall Street has consistently taken a different approach, however, never taking its eye off the ball despite a number of distractions. For most of Wall Street, former Massachusetts Governor Mitt Romney is the ball.
At no time has that approach been more apparent than on Super Tuesday as the four Republican candidates vie for over 400 delegates during primaries and caucuses in 10 states.
Professional investors undoubtedly have their personal preferences when it comes to the various candidates. But when it comes to making money for their clients, Romney is the closest thing to a sure thing there is. He's sort of like two pairs in a game of poker -- not the greatest hand, but a pretty good bet.
Romney, a successful venture capitalist before entering politics, needs a win in Ohio, the biggest prize of Tuesday's contests. If he gets it he will emerge from Super Tuesday as the clear GOP front-runner with strong momentum heading toward the Republican convention this summer in Tampa.
Wall Street craves certainty and a big win for Romney on Super Tuesday would allow traders to focus on a single GOP candidate and how that candidate's economic policies might affect their investment strategies.
Up to now the GOP nominating process has seemingly been anything but certain. There have been several short-lived front-runners.
First there was Texas Governor Rick Perry. He positioned himself as a true conservative, one who believed Federal Reserve Chairman Ben Bernanke's loose monetary policies were "almost treasonous."
Then there was Herman Cain, a successful businessman from outside the Washington, D.C. bubble. A lack of foreign policy experience didn't sink his campaign. A string of embarrassing allegations of personal misconduct did.
Ron Paul was next. The Texas Congressman identifies himself as a libertarian and has a strong following among voters who respect his deeply-held convictions. Some of those convictions, however, fall well outside the margins of mainstream American thought and policy.
Newt Gingrich has also taken a turn out front, but periodic strong polling hasn't translated into primary wins for the former speaker of the House.
Former Pennsylvania senator Rick Santorum is now vying with Romney for front-runner status. He, too, is praised for his consistency on a number of controversial social issues and has held his own against Romney across a range of topics in debate after debate.
But while the other candidates have risen and fallen in the polls, the one consistent certainty has been Romney's campaign. He's been at or near the front of the pack from the outset.
That's not likely to change on Super Tuesday. Indeed, his status is widely expected to be strengthened by the end of the day. And Wall Street knows that.
"I don't see how anyone can see uncertainty coming out of Super Tuesday. Romney went in gaining momentum and he looks to come out looking even stronger. It isn't like he's a candidate who actually might have a negative impact on the stock market or the economy as a whole," said Peter Cardillo, chief market economist at Rockwell Global Capital.
Tuesday's selloff was not related to Super Tuesday. Questions surrounding the complicated negotiations over restructuring Greek debt spooked investors and pushed the Dow Jones Average down more than 200 points, the single largest one-day loss of 2012.
The stock markets have been marching higher in recent weeks despite all of the following: the ongoing debt crisis in Europe, sharply higher gas prices in the U.S. and sharpening tensions between Israel and Iran.
All of these issues tower over the long-running Republican campaign in terms of their significance to professional investors.
Super Tuesday will provide a bit more clarity as to who will face President Obama in the fall and for that reason traders are paying attention. But traders aren't expecting any big surprises. Surprises don't make for a winning strategy.