Walker: No Cruz cabinet post, vice president talk premature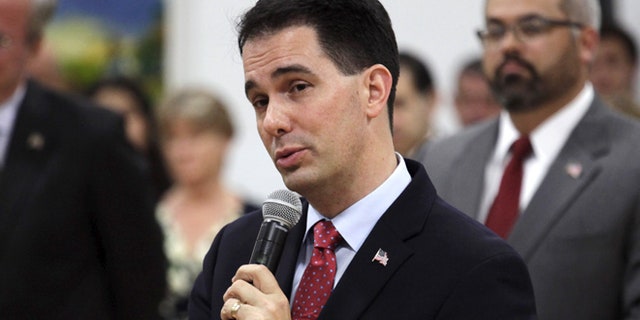 Republican Gov. Scott Walker says he doesn't want a position in Ted Cruz's cabinet if the Texas senator wins the presidency.
Walker told reporters Friday during a question-and-answer session with reporters following a bill signing at the University of Wisconsin-Madison that he thinks he can be of more help to Cruz as a governor.
He said former Wisconsin Gov. Tommy Thompson told him his worst day as governor was better than his best day on former President George W. Bush's cabinet. Thompson served as Bush's health and human services secretary for a time.
Asked whether he might consider serving as Cruz's vice president, Walker said the question was premature and he was focused on being governor.
Walker endorsed Cruz this past Tuesday, a week ahead of Wisconsin's presidential primary.