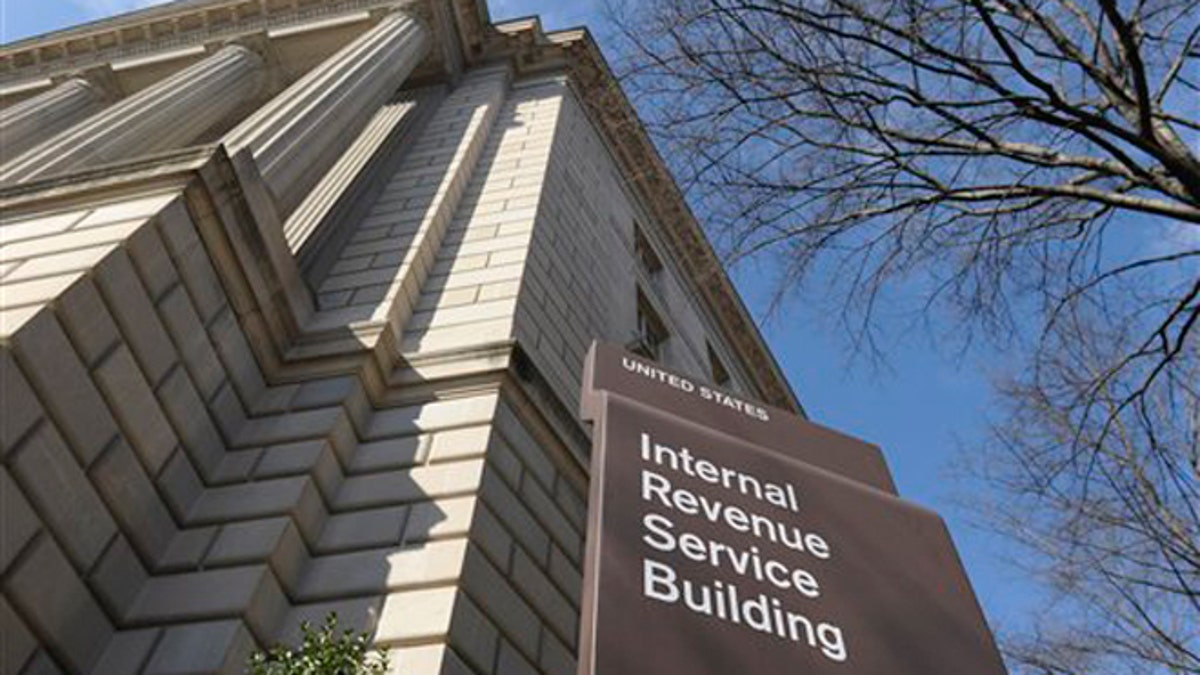 Several incumbent Democratic senators facing tough re-election bids this fall are calling on the Internal Revenue Service to be more aggressive in regulating the political activities of tax-exempt groups that are expected to spend millions of dollars on their races this year.
One of the so-called social welfare organizations some Democrats are likely concerned about is the conservative advocacy group Americans for Prosperity, which has already spent nearly $30 million on ads targeting Democrats this election cycle, The Hill reported.
"If they're claiming the tax relief, the tax benefit to be a nonprofit for social relief or social justice, then that's what they should be doing," Sen. Mark Begich, D-Alaska, told the publication. "If it's to give them cover so they can do political activity, that's abusing the tax code. And either side."
Sen. Jeanne Shaheen, D-N.H., who may face a challenge from former Massachusetts Sen. Scott Brown, said the IRS should play a more aggressive role in regulating political advocacy by self-described social welfare organizations.
"Both on the left and the right," Shaheen told The Hill. "As taxpayers, we should not be providing a write-off to groups to do political activity, and that's exactly what we're doing."
IRS officials acknowledged last spring that agents had improperly targeted tea party and other conservative groups for extra scrutiny when they applied for tax-exempt status. The revelation prompted ongoing investigations by Congress and the Justice Department, and the replacement of several top IRS officials.
Democrats have been careful to say that conservative and liberal groups should not be treated differently. Under current regulations, these groups can engage in politics, but their primary mission cannot be to influence the outcome of elections.
According to The Hill, Americans for Prosperity plans to spend an estimated $750,000 on a three-week ad campaign targeting Sen. Mary Landrieu, who is facing re-election in Louisiana. The group unveiled an ad Wednesday attacking the Democrat for supporting ObamaCare.
Last week, Americans for Prosperity announced a $1.4 million TV ad campaign against Sen. Kay Hagan, D-N.C., who has been criticized for her early support for the health care law.
In November, the Treasury Department and the IRS issued draft regulations that would limit the political activities of such groups. The proposed regulations have attracted more than 23,000 comments from the public — a record — according to the Internal Revenue Service.
Congressional Republicans say the regulations are an attempt by the Obama administration to legalize the targeting of conservative groups, though treasury officials argue the regulations would help clarify vague rules about which groups qualify for tax-exempt status.
The House Ways and Means Committee voted Tuesday to pass a bill that would block the regulations for a year. The full House is expected to take up the bill after the House returns from its Presidents' Day vacation.
The Associated Press contributed to this report.