Voters to Decide on 160 Ballot Questions in 37 States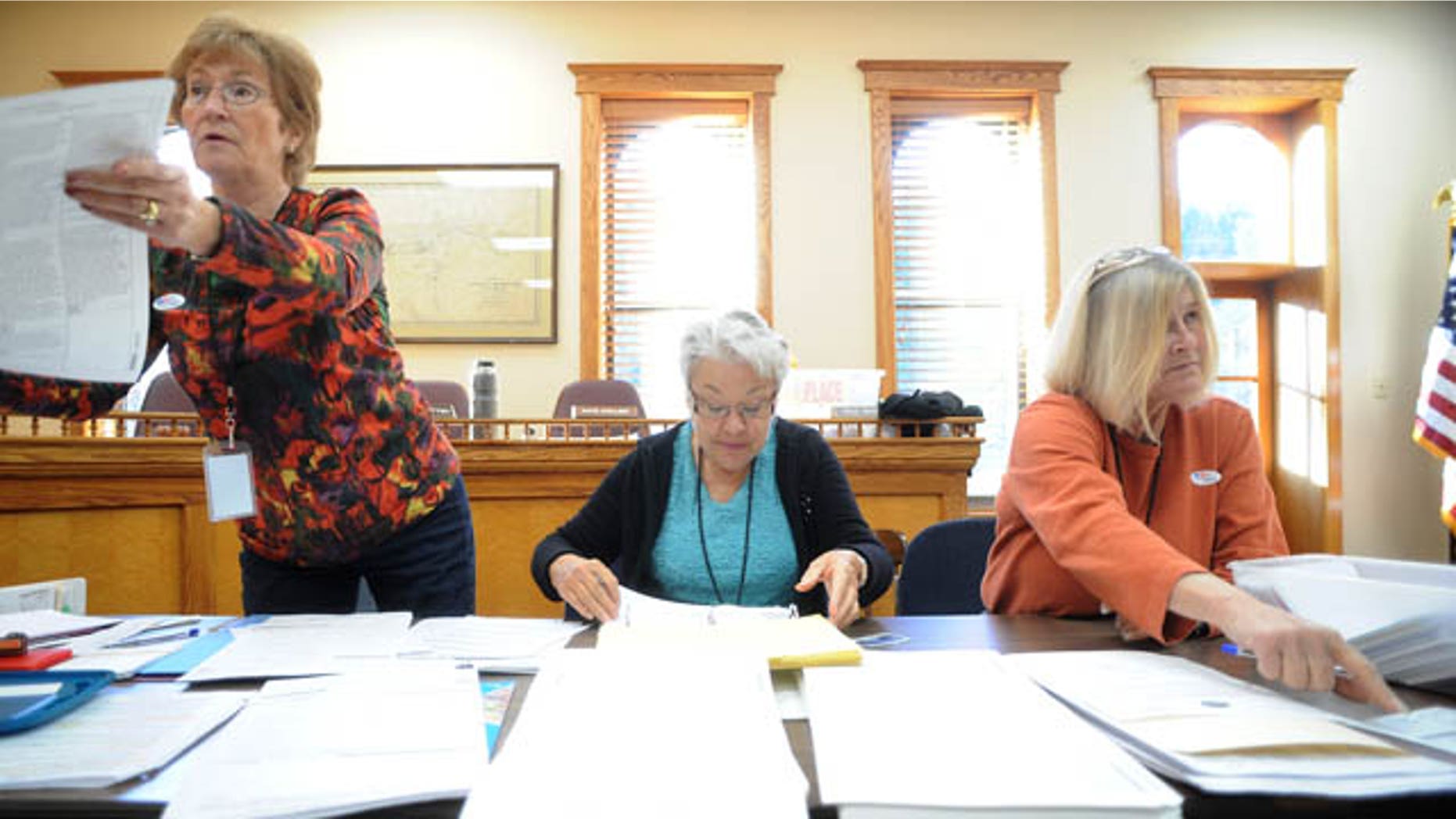 From the mundane to the mystifying, voters in 37 states are considering 160 ballot initiatives and referenda that affect everything from prenatal rights and recreational marijuana use to income taxes and courtroom procedures.
In California, for example, a massive campaign revolving around Prop 19, which would legalize recreational marijuana use, has been as much part of the debate as whether voters want Republican Carly Fiorina or incumbent Democrat Barbara Boxer as their next senator.
In Rhode Island, voters will decide whether to drop the official name -- "The State of Rhode Island and Providence Plantations." Supporters of the referendum say the current name conjures images of slavery.
In Oklahoma, courts could be ordered not to consider Islamic or international law in their rulings. Supporters of the referendum say it will prevent Shariah from being applied in state decisions.
In Alaska, voters will decide whether to add six new legislative districts and to increase the number of legislators from 60 to 66.
In Wisconsin, voters will decide whether they want a constitutional amendment that prohibits their transportation funds from being used for other expenses.
In Florida, voters have the option to expand the homestead property tax exemption for military members, enabling them to pay fewer taxes if deployed away from home.
Ballot measures in Arizona, Colorado and Oklahoma seek to eliminate the new federal mandate to purchase health care. Arizona also has a proposition to amend the state constitution to ban the use of affirmative action in public sector jobs and contracts.
In fact, Arizona has 10 issues for voters to decide on Tuesday. That ties with Louisiana and is just behind Oklahoma, with 11 decisions voters must make that affect their state. California, Colorado, New Mexico and Washington each have nine questions, constitutional amendments, propositions, referenda or initiatives.
Besides the questions in Colorado about taxes and spending, the ballot also has a "personhood" amendment, which would change the state constitution to grant citizenship rights at the "beginning of biological development." Supporters say it will protect the fetus, but opponents say it will limit a woman's right to choose whether to have an abortion and interfere with other health care options.
In Washington, a battle of the billionaires is unfolding, as the co-founders of Microsoft find themselves on opposite sides of Initiative 1098, which would establish an income tax for wealthier residents.
Microsoft co-founder Bill Gates supports the measure, while his founding partner, Paul Allen, opposes it. If approved, the measure would institute state income taxes on couples making more than $400,000 or $200,000 for individuals. The money would be directed toward state education and health programs. But opponents say it could discourage businesses from coming to the state.
Apparently fed up with Illinois' gubernatorial dramas after the imprisonment of former Gov. George Ryan and an ongoing prosecution of former Gov. Rod Balgojevich, the state has a referendum on the ballot to let voters recall the governor. The new rule would require at least 15 percent of the total votes cast for governor in the preceding gubernatorial election and at least 100 signatures from each of at least 25 separate counties, and a recall can't be proffered until at least six months after a governor has served, among other rules.
Click here to see a list of referenda and initiatives on the ballot this election.