Virginia lawmaker fights to get early retirement benefits for Navy sailors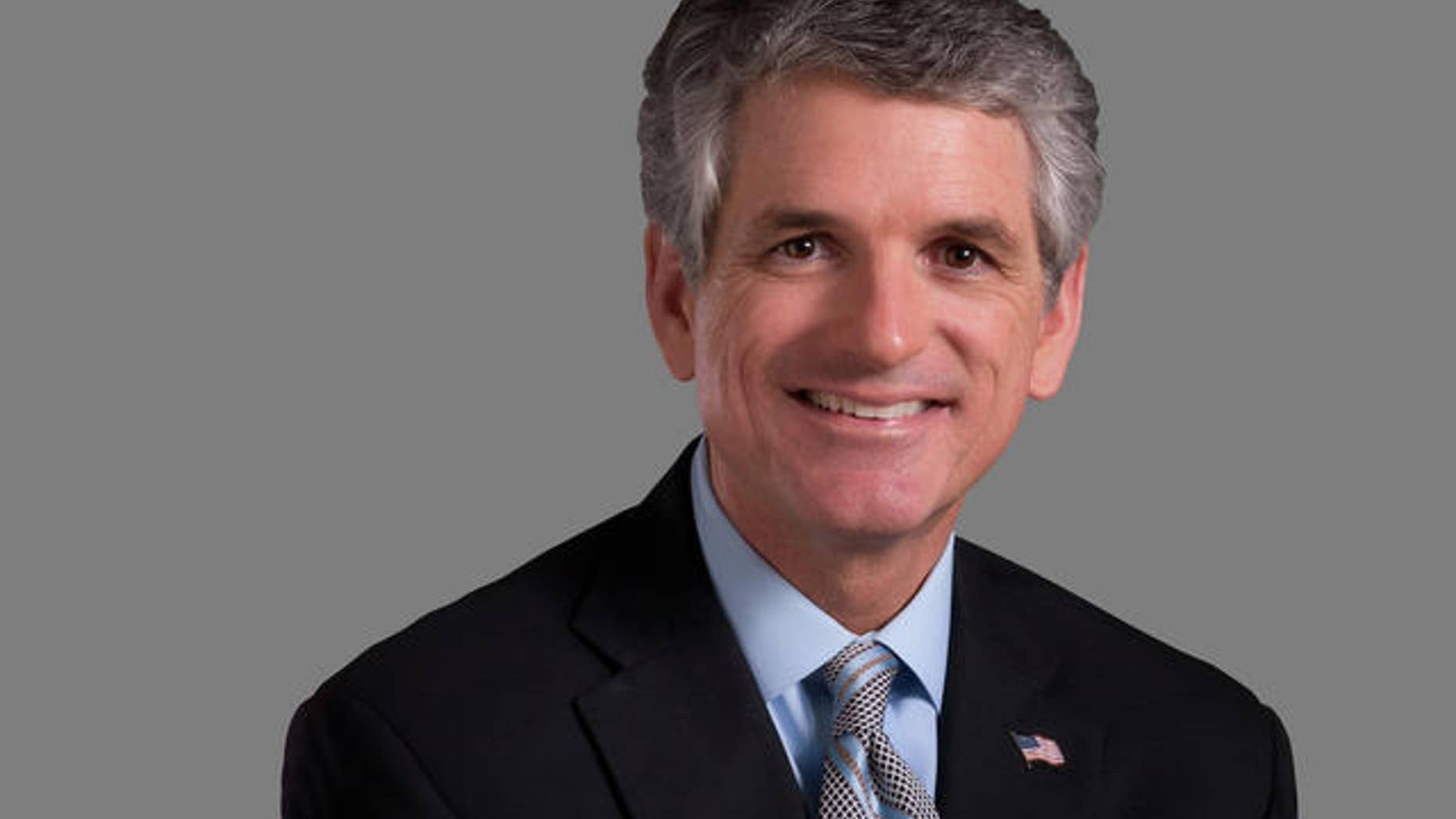 A top Virginia lawmaker is challenging the U.S. Navy over its refusal to delay the layoff date for some 172 sailors so that they could meet their 15-year service mark, making them eligible for retirement pay.
Rep. Scott Rigell, R-Va., sent a letter last month to the chief of naval personnel, asking that the Sept. 1, 2012, layoff date be extended another year so that sailors close to meeting the 15-year mark could receive the maximum retirement benefits allowed to them under the law.
The Navy announced in 2011 that it was establishing "enlisted retention boards" to determine which sailors could stay and which sailors must be "involuntarily separated" -- or laid off. The Navy had determined that it was overmanned in about 31 of its 84 "ratings," or jobs, and that 2,947 sailors would need to be let go in order to allow others to be promoted. Of that number, 172 sailors would have made 15 years of service if the Sept. 1, 2012, date were extended another year, a Navy source confirmed to FoxNews.com.
The Navy then reviewed the records of sailors who had served between seven and 15 years -- ranging in rank from first class petty officers to senior chief petty officers -- and made their selection. The Navy claims that during this time, it offered affected sailors the opportunity to convert to another rating in an attempt to keep them from getting laid off. It also says it offered comprehensive assistance to those selected for termination, like contracting with an outside firm to help them find civilian jobs.
But the Navy's handling of the matter did not sit well with Rigell, whose district includes Virginia's Hampton Roads area and who serves on the House Armed Services Committee.
Rigell penned a letter June 11 to Chief of Naval Personnel Vice Adm. Scott Van Buskirk, requesting that the Navy extend Temporary Early Retirement Authority, or TERA, to sailors who make the 15-year mark by Sept. 30, 2013.
"These sailors and their families endure unique and extraordinary demands and make significant sacrifices over the course of their careers," Rigell wrote. "They are vital to our military readiness and should be given the opportunity to reach 15 years of service before being involuntary separated."
Van Buskirk rejected Rigell's request, saying in a June 27 reply that, "We evaluated whether individual exceptions should be granted, but determined that permitting sailors to remain beyond the cutoff date would adversely impact ongoing efforts to properly balance the Navy's force profile, stabilize enlisted advancement opportunity, and improve overall fleet readiness."
"Additionally, granting exception for those who have not yet separated would create an inequity for those who have already separated," Van Buskirk wrote.
The law has long required sailors to serve 20 years before they could receive retirement benefits amounting to 50 percent of their base pay. In December 2011, however, Obama signed into law the National Defense Authorization Act, which gave the Department of Defense the power to reinstate TERA, which is a "temporary, voluntary program that offers voluntary early retirement at a reduced monthly retirement pay to eligible members with 15 to 20 years of active service," according to the Navy's website. Under TERA, members of the Navy, Air Force and Army who have served between 15 and 20 years can receive retirement pay that is calculated using a multi-step formula.
There is a substantial difference in pay for those who qualify for retirement benefits and those who do not. The Navy Times reports that sailors who do not qualify are forced to accept an average of $55,000 in separation pay, while sailors who served 15 or more years could receive an estimated $900,000 over the rest of their lives.
After hearing from many sailors affected by the layoff, Rigell pushed to have the Sept. 1, 2012, date extended so that sailors close to making the 15-year mark may be eligible to apply for TERA benefits.
"I do not know why Providence calls upon some to give so much, and for some to give all.  I do know with certainty that we owe to those who serve," Rigell said Wednesday in a statement to FoxNews.com.
"These sailors and their families who are so close to meeting the 15-year service mark deserve the chance to meet that milestone and receive the maximum benefits allowable by law," he said.
But the Navy doesn't see it that way -- arguing that there will inevitably be sailors who just miss eligibility regardless of what date is set.
"The Navy's TERA eligibility criteria is to have 15 years of service before Sept. 1, 2012," Cmdr. Kathleen Kesler, Van Buskirk's spokeswoman, said in a statement to FoxNews.com.
"This date was selected because it aligns with the date that all sailors not selected for retention must separate from the Navy," she said. "This separation date was decided before Congress authorized TERA, and therefore represents the fairest eligibility limit possible in this situation. Navy recognizes that no matter what date was selected as the eligibility cutoff, there will be sailors just outside that criteria."