Villaraigosa: Former Mayor, Herbalife Adviser And, Now, Think Tank Fellow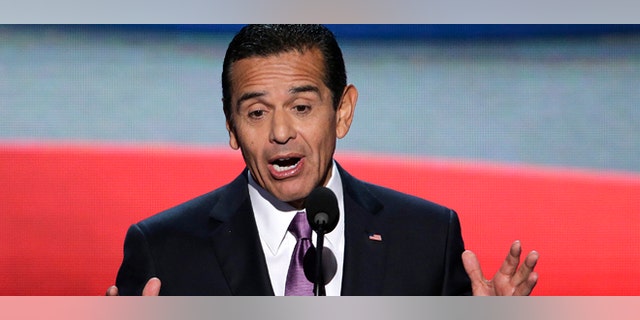 Lest anyone question whether former Los Angeles Mayor Antonio Villaraigosa can multitask, consider his post-political jobs.
Just one month after a nutritional products company, Herbalife, revealed that Villaraigosa had come aboard as a senior adviser, a Washington think tank announced that he will be a senior fellow.
The Bipartisan Policy Center said Villaraigosa, who has a law degree and has held several state legislative jobs, will be developing proposals relating to immigration reform, education and infrastructure investment.
The non-profit group's fellows include scholars, former elected and appointed officials, business and labor leaders, and rights advocates. Some of the more high-profile members are former Senate Majority Leaders Tom Daschle, Bill Frist, George Mitchell and Trent Lott; Senators Bob Bennett, John Danforth, Pete Domenici, Byron Dorgan, Slade Gorton, and Olympia Snowe, and former Colombia President Alvaro Uribe.
"Mayor Villaraigosa is a seasoned and innovative political leader. . .we welcome the mayor's expertise and experience," said BPC president Jason Grumet. "Mayor Villaraigosa will bring an important local perspective to our organization and an energetic and successful history of working across the aisle to get things done."
Villaraigosa left the mayor's post in June after eight years in office.
At Herbalife, Villaraigosa counsels its board and chairman on strategic business development and global community outreach. News of his joining Herbalife drew criticism because the company has been mired in allegations that it was linked to a pyramid scheme that targeted Latino consumers.
The Los Angeles Times reported that critics, including some Latino civil rights groups, contend Herbalife misleads people about the prospect of making money by selling its products. Latinos make up at least 60 percent of the company's U.S. distributors.
The company says it provides its salespeople with a valuable business opportunity, and its products help people lose weight and lead healthy lives.
As for his newest gig, Villaraigosa said in the think tank statement about his role: "At a time when our government has been shut down and Washington is mired in a partisan meltdown, I couldn't be prouder to work with an organization that works with both Democrats and Republicans to move our government and nation forward."
Follow us on twitter.com/foxnewslatino
Like us at facebook.com/foxnewslatino