Video Shows McAuliffe And Chinese Donor Going To Clinton Fundraiser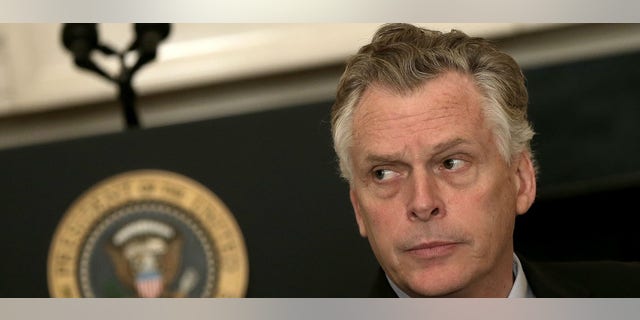 Video surfaced Thursday showing Virginia Gov. Terry McAuliffeattending the same 2013 fundraiser at Hillary Clinton's DC homewith a donor of his who is accused of potentially contributingillegal campaign money to McAuliffe's 2013 gubernatorial race.
CNN first reported Monday that McAuliffe, a close friend ofthe Clintons and former board member of the Clinton Globalinitiative, was under FBI investigation for possibly receivingillegal campaign donations from Chinese businessman WangWenliang.
On Tuesday morning, he told reporters in Richmond, "I'm not evensure if I've ever met the person, to be honest with you." Then onWednesday, he changed his story to say Wang is a man he "probablymet once or twice in my life. I'm not exactly sure."
McAuliffe later maintained that he did nothing wrong,saying that Wang was "fully vetted" by his campaign and has had agreen card since 2007.
However, Time magazine reported on Wednesday night that McAuliffedid indeed cross paths with Wang at a fundraiser at Clinton'smansion three years ago. The conservative PAC America Rising alsoreleased footage of guests arriving at the fundraiser whichcaptured McAuliffe and Wang driving up in front of themansion and entering. Both are later seen exiting the Clintonresidence.