A 95-year-old Korean War veteran said he was given less than two months' notice to figure out where he was going to live after the nursing home he resided in was sold to become a facility for undocumented migrants.
Veteran Frank Tammaro joined Rep. Nicole Malliotakis, R-N.Y., a vocal critic of New York City's handling of the migrant crisis, at a press conference on Monday to discuss the reported deal.
"The thing I'm annoyed about is how they did it, it was very disgraceful what they did to the people in Island Shores," Tammaro said, referencing the assisted living facility he was in.
GOV. KATHY HOCHUL HAS MESSAGE FOR MIGRANTS LOOKING TO COME TO NEW YORK: 'GO SOMEWHERE ELSE'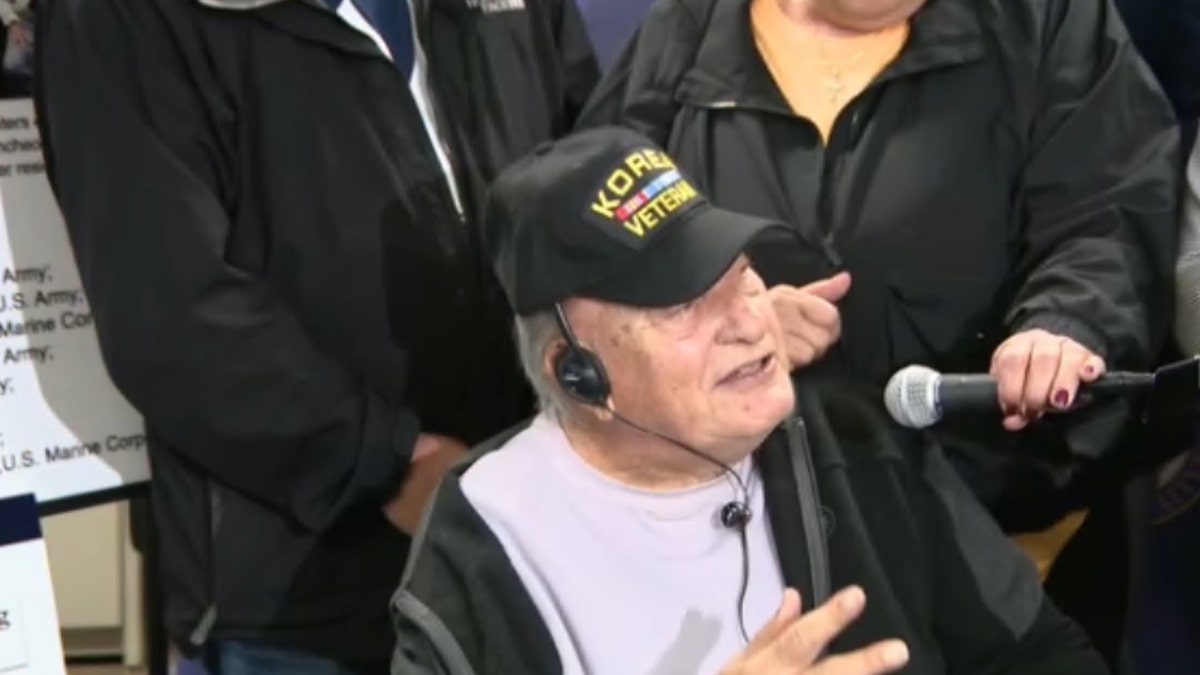 He said that Island Shores "gave us time to get out," but not enough time to protest the decision to boot residents – which Tammaro said he tried to do.
"Then one day there was a notice on the board. I think that gave us a month and a half to find out where we were going to go," he said. "I thought my suitcases were going to be on the curb because I'm not that fast."
"If it wasn't for my daughter, they would've been on the curb. That was it. I said, 'No, no, no, no, you're not moving me,' and they said, 'Yes, yes, yes we are.' Everything was done behind closed doors – we didn't have a chance to actually make any attempt to stop them because there wasn't enough time."
ERIC ADAMS SLAMS BIDEN FOR NOT MEETING, IGNORING MIGRANT CRISIS ON NYC VISIT: 'EVERYBODY KNOWS WHERE I AM'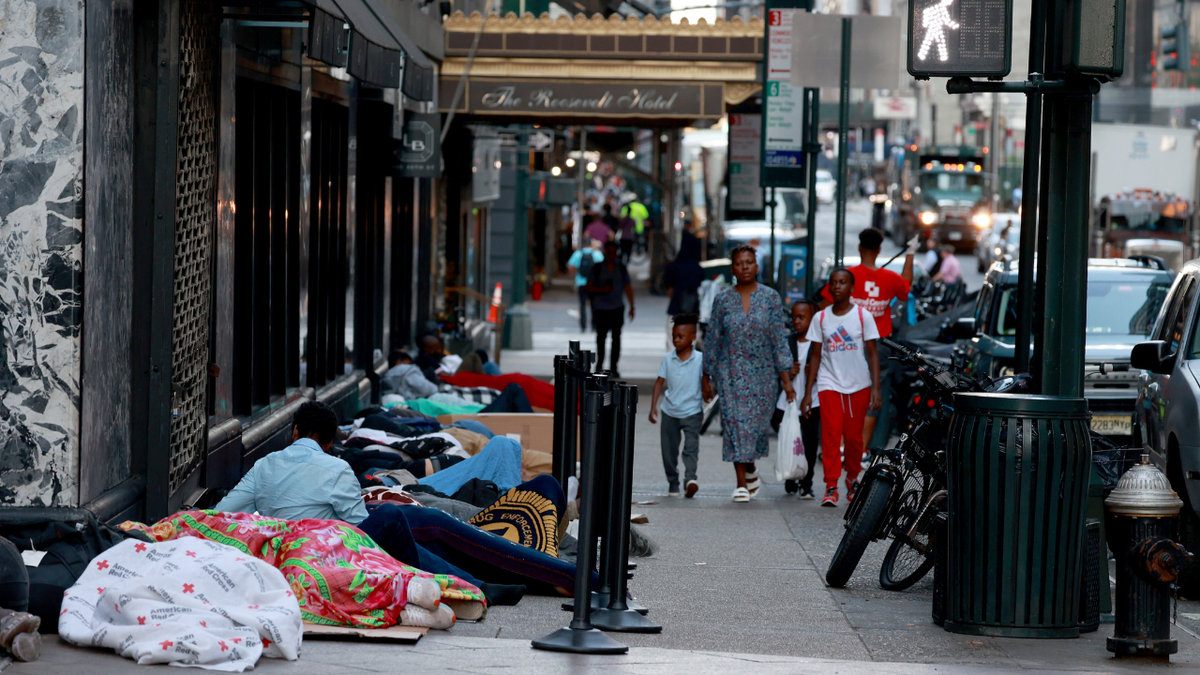 New York City Councilman David Carr confirmed to local outlet SI Live that he was informed by the city's Department of Social Services that the migrant facility would open there this week. Fox News Digital reached out to the Department of Social Services for confirmation but did not immediately hear back on Tuesday.
Fox News Digital's attempt to contact a number associated with Island Shores Senior Residence could not be completed. The facility is listed as "permanently closed" online.
Malliotakis said the reported deal was "showing our country and our city's priorities are backwards."
NEW JERSEY DEMS SEE BIDEN MIGRANT HOUSING PLAN AS ELECTION ISSUE WHILE GOP GAINS GROUND ON CRISIS FROM NYC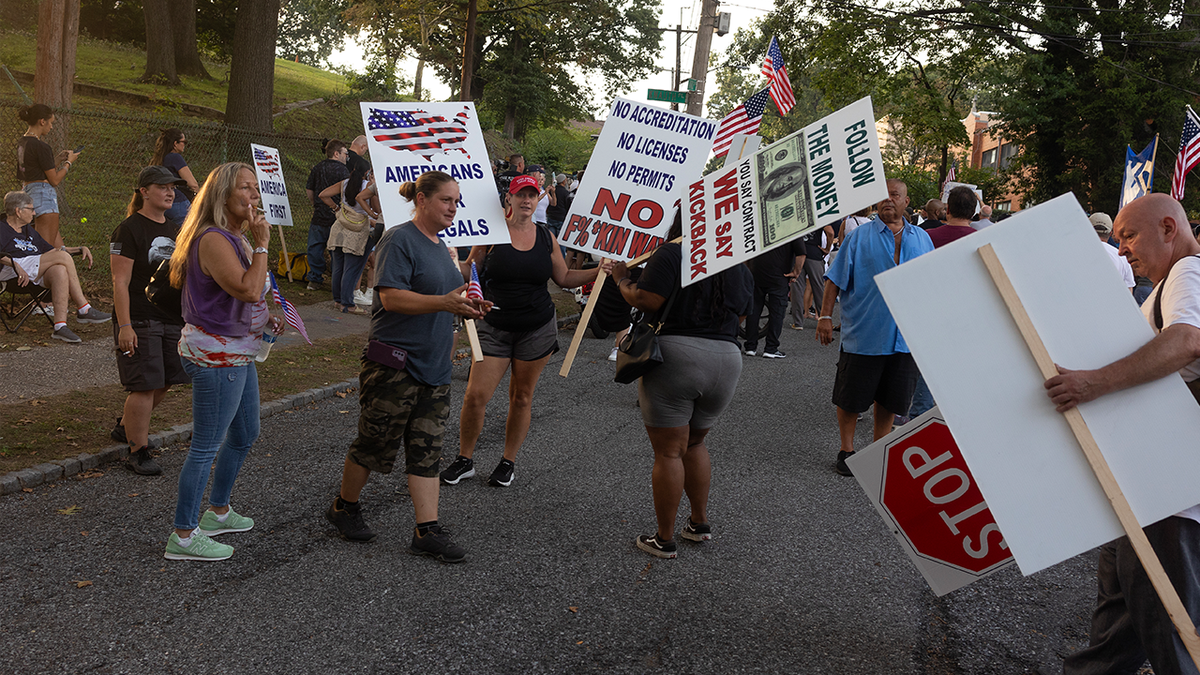 "My blood pressure went through the roof when I found out Homes for the Homeless cut a deal with the City of New York to turn Island Shores into a migrant shelter," the GOP lawmaker said.
"Our tax dollars as citizens of New York should not be utilized to house citizens of other countries, especially at the expense of our senior citizens and veterans who put their lives on the line, paid taxes their whole lives and built our communities."
Tens of thousands of migrants have come to New York City over the last year, buckling the city's infrastructure and overwhelming housing officials.
A judge sided with Staten Island lawmakers on Tuesday in ruling that a migrant facility in the borough, converted from a former Catholic school, should close.