Utah Governor Vetoes Return to 5-Day Workweek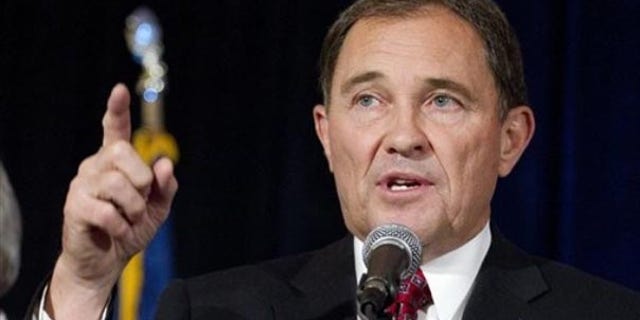 NEWYou can now listen to Fox News articles!
Congress may want to relocate to Utah.
Though the U.S. Legislature never really adopted a five-day workweek despite pledges from both parties, Utah Gov. Gary Herbert has made sure it doesn't become a reality for state workers.
Citing budgetary issues, Herbert on Wednesday vetoed a bill that would have upended the status quo in state government by keeping the lights on for five days instead of four each week.
Herbert told Fox 13 in Salt Lake City that a five-day workweek -- proposed in legislation aimed at providing more state services to consumers -- would have given Utahans "a little more flexibility." But it came without funding, making the bill too costly.
His administration estimated that returning to a five-day workweek would cost nearly $800,000.
But Herbert sought a compromise by issuing an executive order requiring all state agencies to ensure by October that all critical services will be available on Fridays either in person, online or via telephone.
Republican Rep. Mike Noel, the sponsor of the vetoed bill, took a wait-and-see approach.
"I'm going to take him at his word and see what happens this year," he told the Salt Lake Tribune. "Business functions five days a week, and when we take 20 percent of the workweek out ... the people aren't served appropriately."
Noel told the newspaper that judges in rural Utah were upset that the state Division of Child and Family Services couldn't be reached. He also expressed concern about residents not being able to get food stamps on Fridays.
Under Noel's bill, each agency would have been required to have at least once office open Friday but all workers didn't have to return to a five-day week.
In a statement, Herbert said the bill represented an "unwarranted intrusion" on his power as governor and was therefore unconstitutional.
He added that Utah residents have grown accustomed to the state's 10-hour workdays, which would have to be abandoned because of a lack of funding.
"Surveys have shown the public, as well as state employees, overwhelmingly support extended hours," he said. "It would be too disruptive, and simply bad policy, to change them now."
Noel told the Salt Lake Tribune that lawmakers didn't buy the $800,000 estimate since they didn't see much savings when the four-day workweek took effect under then-Gov. Jon Huntsman Jr. in August 2008.