US voices 'grave concern' over Tibet violence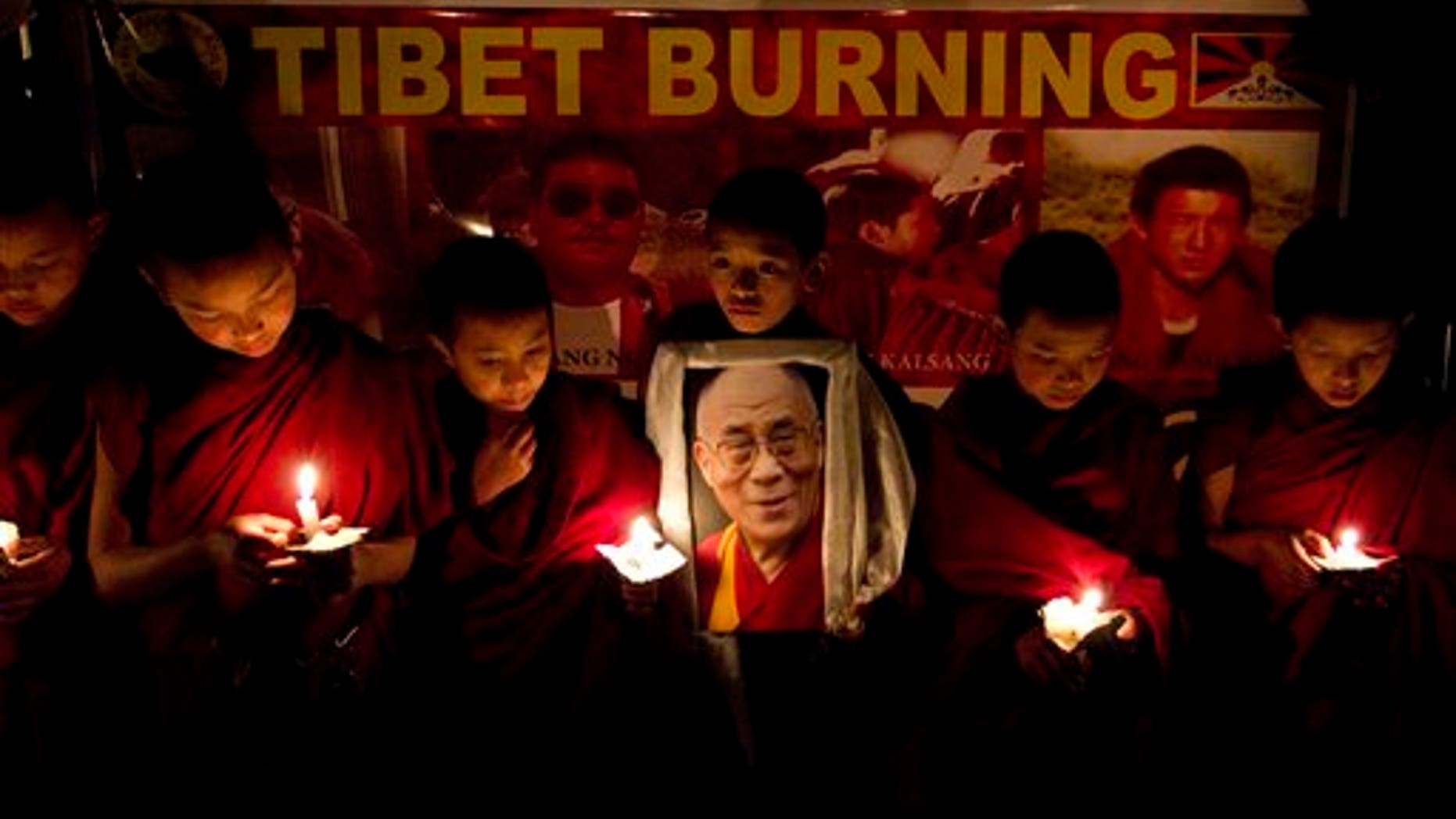 WASHINGTON – The United States has expressed grave concern that Chinese security forces opened fire on Tibetan protesters and said it would raise human rights when China's vice president and future leader visits next month.
The violence Monday in Sichuan province comes amid high tensions after at least 16 Buddhist monks, nuns and other Tibetans self-immolated in the past year. Most have chanted for Tibetan freedom and the return of their spiritual leader, the Dalai Lama, who fled to India amid an abortive uprising against Chinese rule in 1959.
Access to the region is restricted and accounts of the violence differed. Tibet activist groups said police opened fire on thousands of peaceful protesters, while the Chinese government says a far smaller number of Tibetans and police clashed after the Tibetans attacked a police station and smashed cars.
The statement of grave concern Tuesday by U.S. Special Coordinator for Tibetan Issues Maria Otero cited reports that security forces opened fire on protesters, killing some and injuring others.
Otero urged China's government to address "counterproductive policies" in Tibetan areas that have created tensions and threatened Tibetans' religious, cultural and linguistic identity.
She also called on China to resume talks with the Dalai Lama or his representatives over Tibetan grievances.
The strong statement comes a day after the White House announced China's Vice President Xi Jinping would visit Feb. 14. That's an opportunity for Xi to meet U.S. leaders and burnish his own standing at home ahead of his expected elevation as Communist Party chief later this year as current leader Hu Jintao completes his 10 years in charge.
Continuing unrest in Tibet could prove an awkward diversion during that trip. Both Democrat and Republican lawmakers are critical of the China's one-party rule and have offered vocal support for the Dalai Lama.
President Obama has sought to build a cooperative relationship with Beijing. Ties have deepened but remain troubled by economic and trade disputes and an emerging military rivalry.
Asked if it was an appropriate time for Xi to be welcomed in Washington, State Department spokeswoman Victoria Nuland told reporters the U.S. has always been clear with China about its concerns about human rights for Tibetans and others.
"We will be just as clear on this visit as we have been in other encounters at the high level with Chinese officials," she said.
The London-based International Campaign for Tibet has reported that three Tibetans were killed in Monday's violence in Sichuan.
A monk from a local monastery told The Associated Press that the protesters had been peaceful until police fired into the crowd, killing one man. The monk said 33 wounded people were sheltering Tuesday inside the monastery, which was surrounded by military vehicles.