US, South Korea to discuss deployment of missile defense system
Seoul and Washington have agreed to begin talks about deploying the THADD missile defense system in South Korea, a defense official told reporters Sunday.
Yoo Jeh Seung, a senior South Korea Defense Ministry official, told reporters that the talks on THADD are aimed at bolstering South Korea-U.S. defense ties in the face of escalating tension with North Korea. The move is expected to raise tensions with China.
The announcement "is made in the context of a recurrent and continuing threat to peace and security to the Republic of Korea, to our Japanese friends, to the whole region. To the United States as well," U.S. Ambassador to the U.N. Samantha Power said Sunday.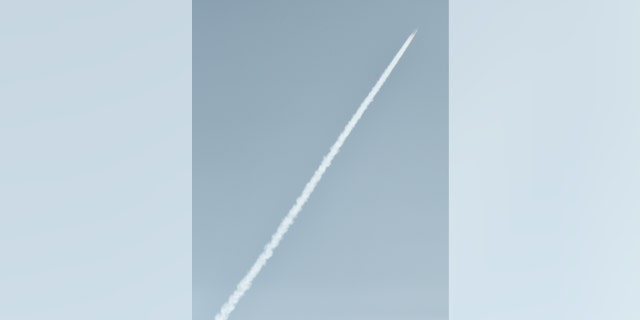 North Korea defied international warnings earlier Sunday and launched a long-range rocket that the United Nations and others call a cover for a banned test of technology for a missile that could strike the U.S. mainland. The rocket was fired from North Korea's west coast and its path was tracked separately by the U.S., Japan and South Korea.
In response to the launch, the U.N. Security Council held an emergency meeting Sunday. The group said in a statement that it "strongly condemns" the rocket launch and would respond with "significant measures."
The statement was approved by all 15 council members.
"There was a sense of the clock ticking and the need to move more expeditiously than the council had been able to do up to this point," Power said. "We will come up with something touch. We will come up with something comprehensive."

"This is a clear threat to the lives of many people."
Venezuela's U.N. Ambassador Rafael Ramirez, the council president for February, told reporters an agreement on a new sanctions resolution could come next week.

Japan's U.N. Ambassador Motohide Yoshikawa said before heading into the closed council meeting that the missile passed over Japan and landed near the Philippines.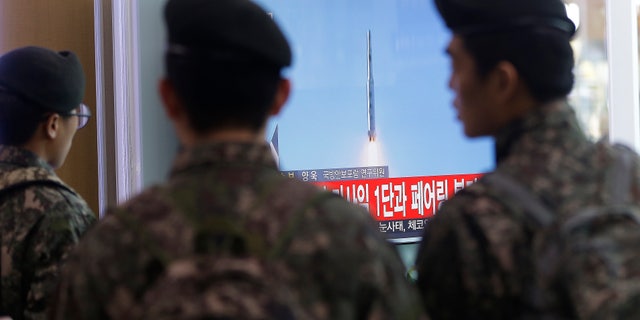 "This is a clear threat to the lives of many people," he said.
Motohide said "China calls for more dialogue," but what's needed now is pressure and speedy adoption of a robust sanctions resolution.
Britain, France and Ukraine also called for swift and tough new sanctions.
North Korea launched the missile after announcing an eight-day window in which the rocket would be fired. Washington and its allies consider it a further provocation and are pushing for tougher sanctions.
Pyongyang praised the launch, saying in a statement "the fascinating vapor of Juche satellite trailing in the clear and blue sky in spring of February on the threshold of the Day of the Shining Star." Juche is a North Korean philosophy focusing on self-reliance; the Day of the Shining Star refers to the Feb. 16 birthday of former dictator Kim Jong Il. North Korea has previously staged rocket launches to mark important anniversaries.
Japan television's NHK reported the debris had fallen 155 miles off the southwest coast of the Korean Peninsula into the East China Sea, according to Sky News. It also showed footage of an object visible in the skies over Okinawa which was believed to be the rocket.
The global condemnation began almost immediately.
South Korean President Park Geun-hye said the launch was an "intolerable provocation." She said the North's efforts to advance its missile capabilities were "all about maintaining the regime" in Pyongyang and criticized the North Korean leadership for ignoring the hardships of ordinary North Koreans.
Japanese Prime Minister Shinzo Abe said: "We will take action to totally protect the safety and well-being of our people."
U.S. National Security Adviser Susan Rice said in a statement that "North Korea's missile and nuclear weapons programs represent serious threats to our interests — including the security of some of our closest allies — and undermine peace and security in the broader region."
Kim Jong Un has overseen two of Pyongyang's four nuclear tests and three long-range rocket tests since taking over after the death of his father, Kim Jong Il, in 2011. The U.N. Security Council prohibits North Korea from nuclear and ballistic missile activity. Experts say that ballistic missiles and rockets in satellite launches share similar bodies, engines and other technology.
The Jan. 6 nuclear test led to another push in the U.N. to tighten sanctions.
The Korean border is the world's most heavily armed and the rivals' navies occasionally trade gunfire near a disputed boundary in the Yellow Sea.
North Korea has spent decades trying to develop operational nuclear weapons.
North Korea has said that plutonium and highly enriched uranium facilities at its main Nyongbyon nuclear complex are in operation. The North is thought to have a small arsenal of crude atomic bombs and an impressive array of short- and medium-range missiles. But it has yet to demonstrate that it can produce nuclear bombs small enough to place on a missile, or missiles that can reliably deliver its bombs to faraway targets.
After several failures testing a multistage, long-range rocket, it put its first satellite into space with a long-range rocket launched in December 2012.
The North's recent activity comes amid a long-standing diplomatic stalemate. Six-nation negotiations on dismantling North Korea's nuclear program in exchange for aid fell apart in early 2009.
Under Kim Jong Un, a February 2012 deal for the United States to provide 240,000 metric tons of food aid in exchange for a freeze in nuclear and missile activities collapsed after a rocket launch by the North that April.
Fox News' Jonathan Wachtel and The Associated Press contributed to this report.