US refugee quota may be lowered to 1980 level: report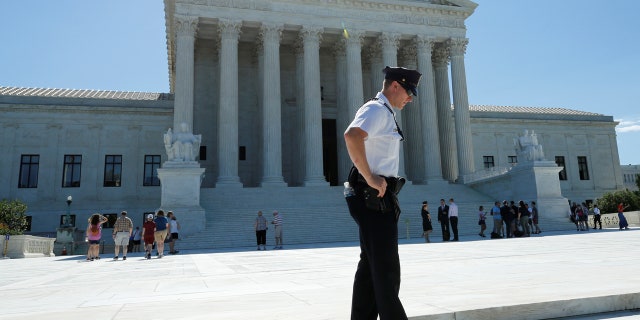 As the deadline nears for the Trump administration to set a ceiling for refugee admissions, some close to the president have pushed to lower the number below 50,000, the New York Times reported, citing unnamed sources.
The number would reportedly be the lowest since at least 1980. President Barack Obama said 110,000 refugees should be allowed in the U.S. in 2016, the report said.
A decision has not been made and the issue was still being discussed. The report pointed out that President Donald Trump is required by law to consult with Congress. The decision on the refugee ceiling should be made by Oct. 1.
On Tuesday, the U.S. Supreme Court allowed the administration to maintain its policy on refugees. The justices agreed to an administration request to block a lower court ruling that would have eased the refugee ban and allowed up to 24,000 refugees to enter the country before the end of October.
The order was not the court's last word on the travel policy that Trump first rolled out in January. The justices are scheduled to hear arguments Oct. 10 on the legality of the bans on travelers from six mostly Muslim countries and refugees anywhere in the world.
It's unclear, though, what will be left for the court to decide. The 90-day travel ban lapses in this month and the 120-day refugee ban will expire in October.
The administration has yet to say whether it will seek to renew the bans, make them permanent or expand them to other countries.
Lower courts have ruled that the bans violate the Constitution and federal immigration law. The high court has agreed to review those rulings. Its intervention so far has been to evaluate what parts of the policy can take effect in the meantime.
A panel of the San Francisco-based 9th U.S. Circuit Court of Appeals upheld a district judge's order that would have allowed refugees to enter the United States if a resettlement agency in the U.S. had agreed to take them in.
The administration objected, saying the relationship between refugees and resettlement agencies shouldn't count. The high court's unsigned, one-sentence order agreed with the administration, at least for now.
The appeals court also upheld another part of the judge's ruling that applies to the bans on visitors from Iran, Libya, Somalia, Sudan, Syria and Yemen.
Grandparents and cousins of people already in the U.S. can't be excluded from the country under the travel bans, as the Trump administration had wanted. The administration did not ask the Supreme Court to block that part of the ruling.
The Associated Press contributed to this report.