US Marshals probing internal procedures after Rep. King posts video of raid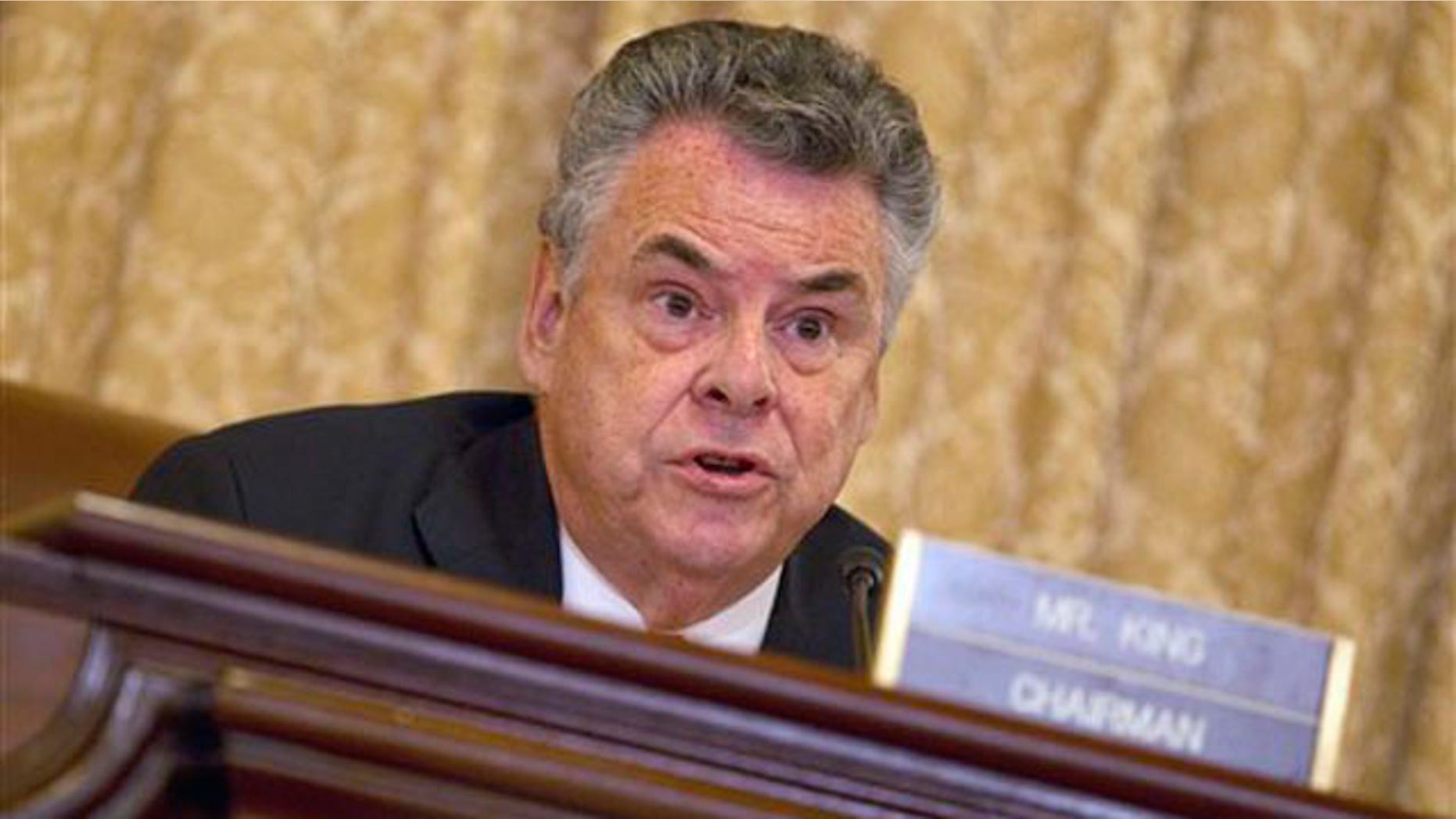 The U.S. Marshals Service is investigating possible internal "failures" after a prominent New York congressman posted a video of a ride-along that may have violated privacy policy by filming inside a residence.
Rep. Peter King, R-N.Y., chairman of the Homeland Security Committee, linked up with the Marshals' fugitive task force Monday in Brooklyn, tagging along on a raid on a suspected fugitive. His office posted the video the following day, but it was pulled down following inquiries from a news site.
The New York congressman insists he did nothing wrong and was in "full compliance" with Marshals policy.
The U.S. Marshals are not investigating King but are now probing their own procedures to see if something went wrong.
"The U.S. Marshals' review into the policy restrictions on ride-alongs is focused solely on our own internal processes, and whether these were followed or adequate in this instance," Marshals spokesman Jeff Carter said in a statement.
On ride-alongs, media and other members of the public are not supposed to enter or film in private residences.
It's unclear in this case whether that happened. The original eight-minute video is a "COPS"-style production -- it shows King tagging along as members of the special fugitive unit go on a raid and eventually arrest the suspect. The video appears to show the interior of a private residence at that point. Later on, King can be seen chatting with members of the task force outside, even joking: "I got him."
A law enforcement official told FoxNews.com that officials are still trying to determine whether King and his aide actually went inside the residence in the video to shoot, or were standing outside and filmed in a public space -- which would not be a violation.
The official said King's office is not being investigated. "It appears the failures were on (the Marshals') part," the official said.
King, in an interview with a CBS radio affiliate in New York, said he was in "full compliance with their procedures."
"I'm not aware there's any concern with the U.S. Marshals because the U.S. Marshals are there the entire time on Monday and I spoke with them before, during and after the raid," King said in the interview.
He said "what you have is you have some media group which is raising some objections and that's the extent of it. Nobody in the Marshals at all has raised any objections with me then or since."
The news site Talking Points Memo first reported on the video.