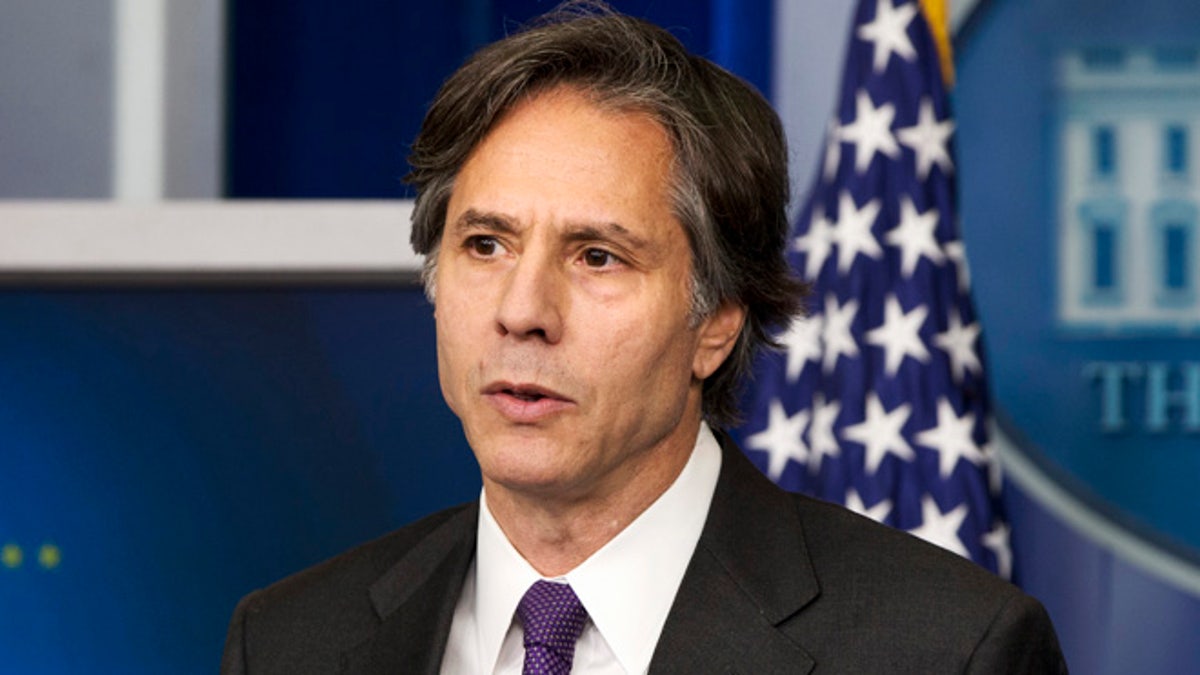 WASHINGTON – The United States and European Union plan to impose new sanctions against Russia this week, including penalties targeting key sectors of the Russian economy, the White House said Monday.
The show of Western solidarity followed a joint video teleconference between President Barack Obama and the leaders of Britain, Germany, France and Italy. The West has been moving for several days toward tougher sanctions after the downing of a passenger jet in eastern Ukraine, an attack the U.S. says was carried out by Russian-backed separatists in the region.
The U.S. and European sanctions are likely to target Russia's energy, arms and financial sectors. The EU is also weighing the prospect of levying penalties on individuals close to Russian President Vladimir Putin, who appears to only be deepening Russia's role in destabilizing Ukraine.
"It's precisely because we've not yet seen a strategic turn from Putin that we believe it's absolutely essential to take additional measures, and that's what the Europeans and the United States intend to do this week," said Tony Blinken, Obama's deputy national security adviser.
Europe, which has a stronger trade relationship with Russia than the U.S., has lagged behind Washington with its earlier sanctions package, in part out of concern from leaders that the penalties could have a negative impact on their own economies. But a spokesman for British Prime Minister David Cameron said following Monday's call that the West agreed that the EU should move a "strong package of sectoral sanctions as swiftly as possible."
The U.S. penalties are expected to be imposed after Europe finalizes its next moves.
As the West presses ahead with new sanctions, U.S. officials say Russia is getting more directly involved in the clash between separatists and the Ukrainian government. Blinken said Russia appeared to be using the international attention focused on the downed Malaysia Airlines plane as "cover and distraction" while it moves more heavy weaponry over its border and into Ukraine.
"We've seen a significant re-buildup of Russian forces along the border, potentially positioning Russia for a so-called humanitarian or peace-keeping intervention in Ukraine," Blinken said. "So there's urgency to arresting this."
Nearly 300 people were killed when the Malaysian plane was shot down by a missile on July 17. The West blames the separatists for the missile attack and Russia for supplying the rebels with equipment that can take down a plane.
Other leaders participating in Monday's call were German Chancellor Angela Merkel, French President Francois Hollande and Italian Prime Minister Matteo Renzi. The White House said the leaders also discussed the stalled efforts to achieve a cease-fire between Israel and Hamas, the need for Iraq to form a more inclusive government and the uptick in security threats in Libya.