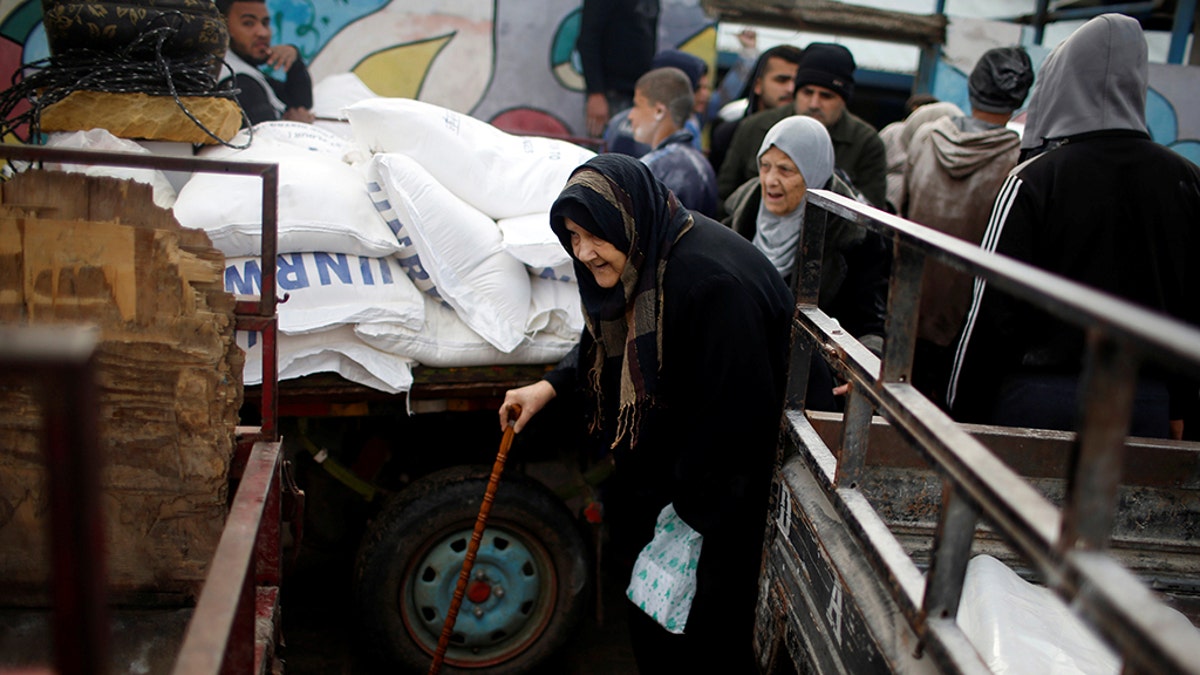 The Trump administration announced Friday that it is cutting nearly $300 million in planned funding for a United Nations agency that aids Palestinian refugees after finding the operation "irredeemably flawed."
The State Department said in a statement that after contributing $60 million to the United Nations Relief and Works Agency for Palestinian Refugees in the Near East in January, "the United States was no longer willing to shoulder the very disproportionate share."
The U.S. gives some $364 million each year to the agency which provides health care, loans and other social services to Palestinian refugees in in the West Bank, the Gaza Strip, Jordan, Syria and Lebanon. The U.S., which supplies nearly 30 percent of the total budget, is the largest contributor to the organization.
HALEY PRESSURES ARAB STATES TO STEP UP ON PALESTINIAN AID: 'WE ARE NOT FOOLS'
President Trump has long called for other nations to step up and share the "burden of costs," and while efforts have been made to address the issue, State Department spokeswoman Heather Nauert said that "the overall international response has not been sufficient."
"Beyond the budget gap itself and failure to mobilize adequate and appropriate burden sharing, the fundamental business model and fiscal practices that have marked UNRWA for years – tied to UNRWA's endlessly and exponentially expanding community of entitled beneficiaries – is simply unsustainable and has been in crisis mode for many years," Nauert said.
"The United States will no longer commit further funding to this irredeemably flawed operation."
The UNRWA released a statement on the U.S.'s decision to withdraw funding.
"We regret the United States' decision to provide no further funding to UNRWA, which provides essential services to Palestine refugees and contributes to stability in the region," the statement said. "The US has traditionally been the largest single contributor to UNRWA. We appreciate its support over the years."
It also called on other countries to "fill in the remaining financial gap" so the organization could continue to provide assistance to the "vulnerable" Palestinian population.
UN'S SCATHING REPORTS STOKE US CONCERNS ABOUT ANTI-ISRAEL BIAS
UNRWA was set up in the wake of the 1948 Arab-Israeli war to deal with displaced Palestinians, but is a frequent target of Israel, which claims it perpetuates a "right of return" that Israel rejects. Trump vowed early on in his presidency that the U.S. will no longer fund agencies and countries that do not support its interests.
The State Department said it will continue dialogue with the U.N. about new approaches.
"Palestinians, wherever they live, deserve better than an endlessly crisis-driven service provision model. They deserve to be able to plan for the future."
Fox News' Adam Shaw and Ben Evansky contributed to this report.