Union lobbyist who worked one day as a teacher suing Illinois for $30,000 pension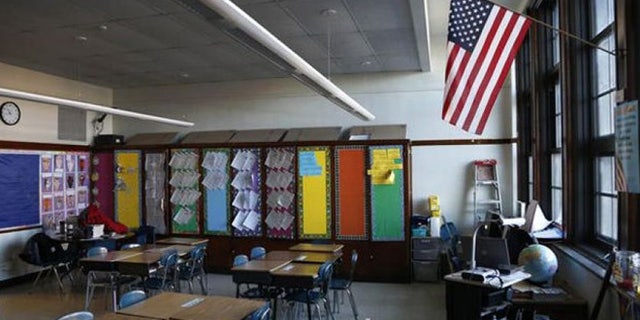 NEWYou can now listen to Fox News articles!
After working one day as a substitute teacher in Illinois, David Piccioli could be entitled to an annual pension of more than $30,000.
And he's suing the state to make sure he gets paid.
Piccioli is a retired union political activist who's already pulling down a pair of state pensions from Illinois' beleaguered public retirement system. But he's taking the Teachers Retirement System to court to squeeze more money out of the state.
The Chicago Tribune reported Thursday that Piccioli is already collecting $31,000 annually from the Teacher Retirement System, but he could get an additional $36,000 annually if he wins his case. He's also collecting a $30,000-pension from a different state retirement system for his time as a legislative aide in Springfield, according to the Tribune.
Piccioli is a retired lobbyist for the Illinois Federation of Teachers and never worked in a classroom, but he took advantage of a loophole in Illinois pension law to score his teaching pension.
In 2007, he worked one day as a substitute teacher at a Springfield school. Under Illinois pension law, that one day in the classroom allowed him to qualify for a pension that would pay him for all of his years of work as a member of the union.
Click for more from Watchdog.org.