U.S. Works On Expanding The Definition Of Racial Profiling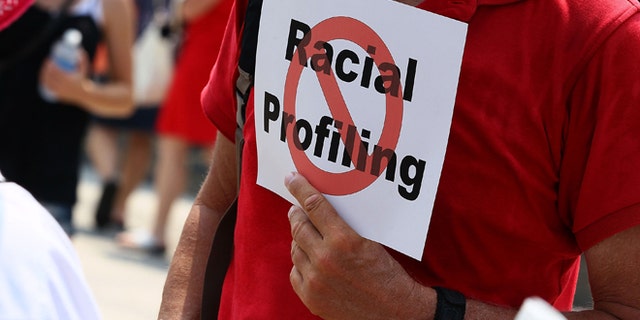 Washington (AP) – The Justice Department is likely to expand the definition of racial profiling to bar federal agents from considering religion, national origin, gender and sexual orientation in their investigations, a person familiar with the issue said Thursday.
The person spoke on condition of anonymity about the matter because a Justice Department review of the issue is ongoing. The likely expansion was first reported by The New York Times.
Justice Department spokesman Brian Fallon declined to comment.
Civil rights groups have long complained that law enforcement agencies have singled out Muslims in counterterrorism investigations and Latinos in immigration investigations.
"Good law enforcement requires good leads, not dragnets that catch law abiding Americans who are simply living their lives," said Nihad Awad, national executive director of the Council on American-Islamic Relations. He welcomed the Justice Department's expected move, but said it should go further — for example, by applying any ban on profiling to national security investigations.
Expanding the definition of profiling through a rule would highlight an issue that has been an important part of Attorney General Eric Holder's agenda as the nation's chief law enforcement officer.
In a speech in 2010, Holder told the American-Arab Anti-Discrimination Committee that the Justice Department is engaged in a critical effort "to end racial profiling in the United States, once and for all." He said the department's civil rights division holds regular meetings that bring together Muslim, Arab, Sikh and South Asian community leaders.
In his speech, Holder said that the Justice Department's guidance on racial profiling created in 2003 "has been the subject of some criticism. I'm committed to ensuring that department policy allows us to perform our core law enforcement and national security responsibilities with legitimacy, accountability and transparency." Holder noted that he had initiated an internal review of the guidance in the fall of 2009 to recommend any changes that may be warranted.
Based on reporting by the Associated Press.
Follow us on twitter.com/foxnewslatino
Like us at facebook.com/foxnewslatino