U.S. Senators Renew Call for British Probe One Year After Lockerbie Release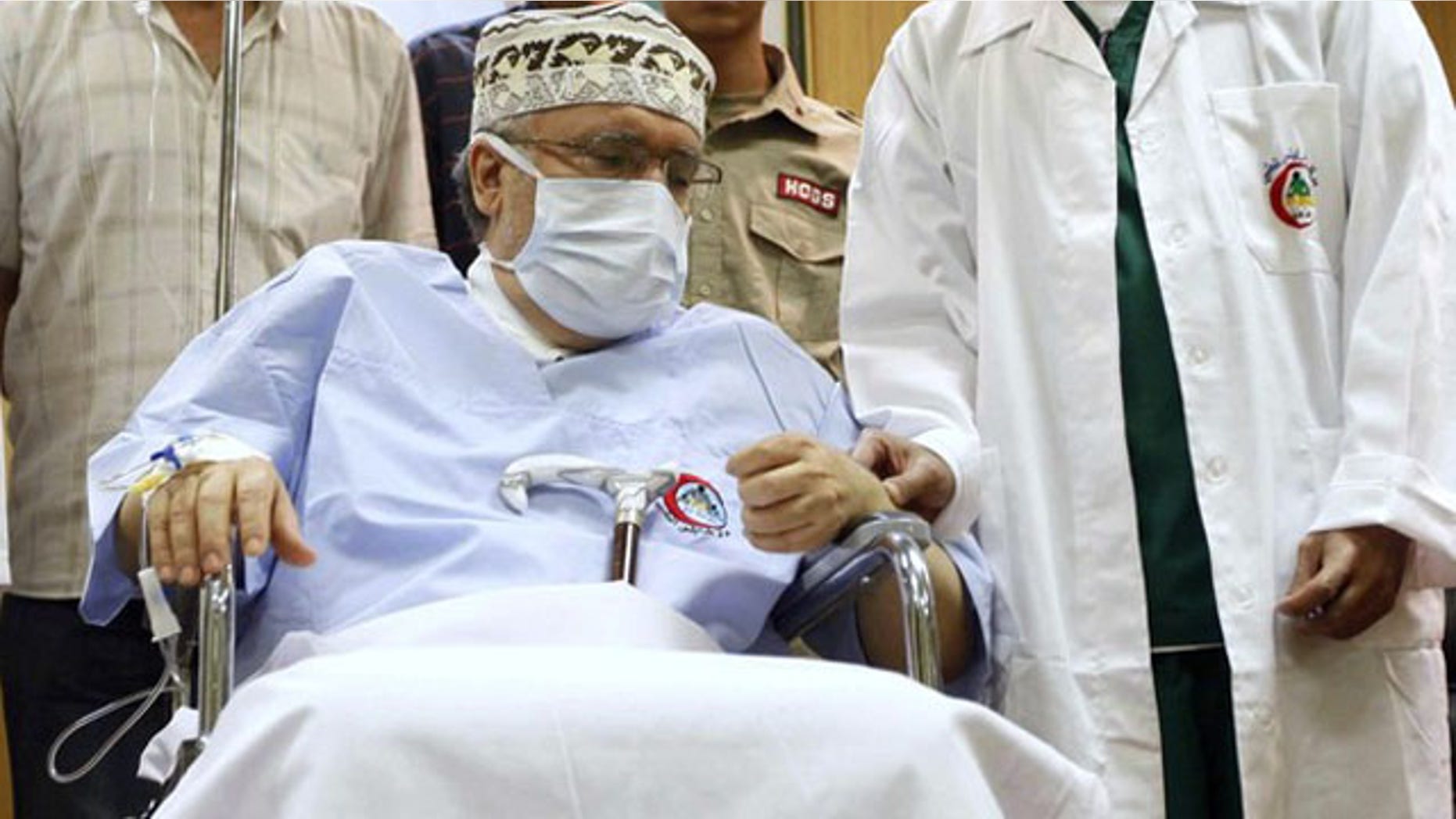 U.S. senators from New York and New Jersey renewed their call on Friday for the British government to launch an independent investigation into the release of Lockerbie bomber Abdel Baset Al-Megrahi, who was sent home to Libya exactly one year ago with the help of a doctor's prognosis that he would soon die of cancer.
Al-Megrahi was given three months to live when Scotland freed him on humanitarian grounds last year. The man convicted of murdering 270 airline passengers, many of whom were from New York and New Jersey, is still alive -- raising deep concerns about the circumstances of his release.
Obama administration officials on Friday said Al-Megrahi should be returned to Scotland to serve out his sentence. Earlier this week, the four U.S. senators sent letters to Scottish First Minister Alex Salmond and British Prime Minister David Cameron demanding a "full disclosure" of the facts.
"Here we are one year later," Sen. Bob Menendez, D-N.J., said Friday. "On this unwelcome milestone, we want it to be known that our desire for answers is as strong as ever, our resolve is deep and our determination will not fade."
Menendez said that among the most critical questions he wants answered is why the doctor whose prognosis was used met with Libyan officials.
"What was discussed at those meetings?" Menendez said. He joined Sens. Frank Lautenberg, D-N.J.; Kirsten Gillibrand, D-N.Y.; and Charles Schumer, D-N.Y., in sending the letters.
Suspicions have swirled about Al-Megrahi's medical examinations, with some questioning whether the British government pressured Scottish officials to grant the release to pave the way for Libya trade deals with companies like BP.
Scottish Justice Secretary Kenny MacAskill, who granted the release last year, told Fox News that he can assure Americans he made his decision based on "the rules, the laws and the values of the people of Scotland" without regard to "diplomatic, economic or political considerations."
But White House counterterrorism adviser John Brennan said Friday that the decision was "unfortunate, inappropriate and wrong" and that the U.S. government continues to press for Al-Megrahi's return to prison.
"We are continuing to convey our sentiment to the Scottish authorities," he said.
Al-Megrahi was sentenced in 2001 to 27 years in jail for the 1988 bombing of Pan Am Flight 103 over Lockerbie, Scotland.
Menendez described the scene in Libya last year upon Al-Megrahi's return as a "hero's welcome" that "made the stomachs churn, that made old wounds fresh again."
The letters to Cameron and Salmond pressed for the governments to disclose all medical records related to the release and set out on a "thorough investigation."
"The one and only goal in investigating this matter is clear: the full disclosure of all facts surrounding the release of Abdelbaset Ali Mohmed al-Megrahi," they wrote in the letter to Salmond. "Until the Scottish and U.K. governments launch a truly independent and comprehensive investigation, we will continue to work aggressively on behalf of the families that we represent."
Fox News' Greg Palkot contributed to this report.