U.S. Senate candidate disinvites top NYC official citing her support for 'a terrorist'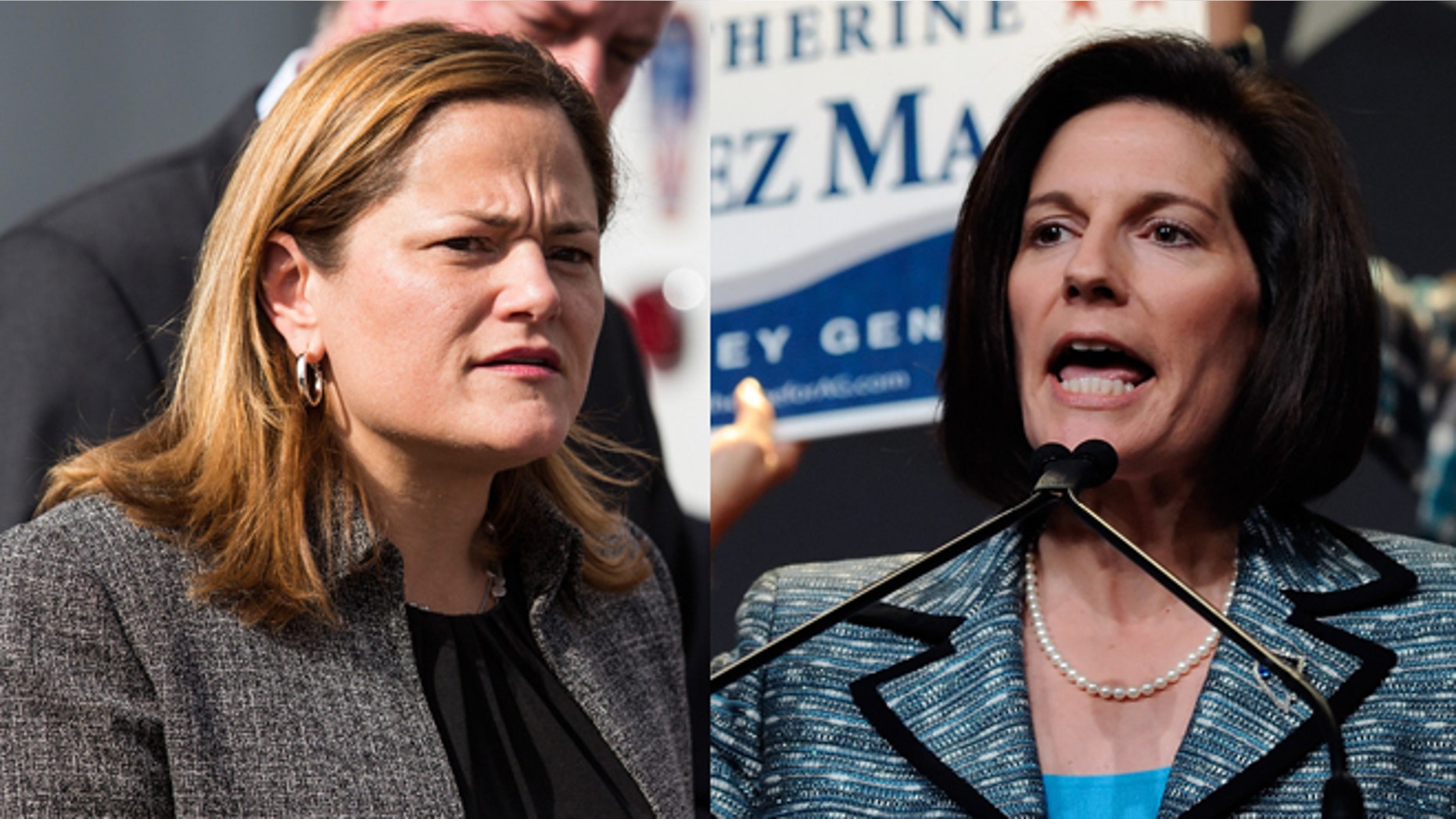 A Nevada former attorney general who is running to succeed retiring U.S. Sen. Harry Reid, a Democrat, has disinvited the New York City Council speaker from headlining her campaign fundraiser.
Catherine Cortez Masto, who would be the first Latina to serve in the U.S. Senate, decided to disinvite Speaker Melissa Mark-Viverito and to reject any contributions from her because of her support for jailed Puerto Rican nationalist Oscar López Rivera.
López Rivera, now in his 70s, was a member of the Armed Forces of National Liberation (FALN) in Puerto Rico. He was convicted and sentenced to 55 years in prison on a wide range of charges, including conspiracy to transport explosives with intent to destroy government property.
"As Nevada's former top law enforcement officer, Catherine Cortez Masto would never support clemency for a convicted and unrepentant terrorist," Politico quoted Scott Fairchild, manager for the Cortez Masto campaign, as saying in a statement. "Oscar López Rivera is a terrorist who deserves to spend the rest of his life in prison, not be granted clemency for crimes for which he refuses to apologize."
In 1988, then-President Bill Clinton offered clemency to 14 FALN members, including López Rivera, with the condition that he renounce the use of terrorism.
López Rivera did not accept. He is still imprisoned in a federal correctional facility Terre Haute, Indiana.
Those who support tough treatment of López Rivera say he is nothing less than a terrorist. Those who want him released say he was never directly linked to violence and is a political prisoner.
Mark-Viverito has been an outspoken supporter of López Rivera, vowing as recently as this summer to use her high profile to fight for his release from prison.
She pushed successfully for this year's Puerto Rican Day Parade to be dedicated to Lopez Rivera.
Mark-Viverito also held a press conference just before the parade to call for his release.
"This is a historic moment because we are seeing convergence and a momentum on the campaign for Oscar that really gives me a lot of hope and inspiration," she said at the press conference.
Mark-Viverito has been a rising star in the Democratic Party whose endorsement increasingly is sought by candidates running local and national campaigns across the country.
The Nevada senatorial candidate's initial choice to have Mark-Viverito headline the fundraiser was part of that pattern.
Politico reported that Pedro Julio Serrano, a spokesman for Mark-Viverito, did not comment directly on Cortez Masto's move against the New York City lawmaker, but said: "The Speaker holds the same position on Oscar López Rivera as numerous Members of Congress and elected officials all over the country, community activists and faith leaders from across the spectrum."
The Associated Press contributed to this report.
Like us on Facebook