U.S. memo urges big push on 5G wireless technology, eyes China threat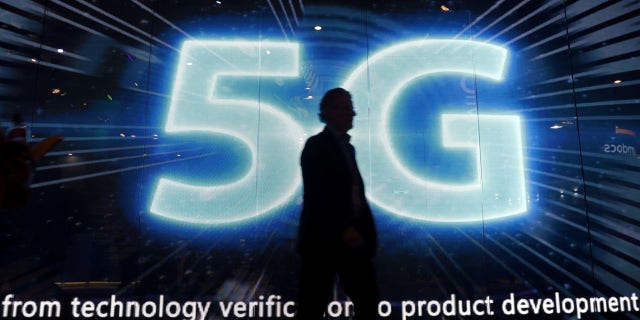 Some White House officials view next-generation 5G wireless service as a "key area of competition," and they say that the threat from China, in particular, justifies a "moonshot" government effort like the construction of the interstate highway system, an internal memo shows.
The memo—produced by officials at the National Security Council—urges the Trump administration to consider extraordinary efforts to clear the way for the new technology or even to help build it in order to counter the growing economic and political threat from China's aggressive efforts to develop 5G.
"It is necessary and possible to build a secure, high-performance, world-leading 5G network platform by the end of the first term," the memo says. The memo was first reported by news website Axios. Such an effort could secure the U.S. position as the world leader in internet technology and encourage a renaissance of U.S. telecommunications manufacturing, the memo suggests.
The ambitious goals outlined in the memo, however, were greeted with skepticism by some telecommunications experts, who said the proposed effort's rapid timetable was likely unrealistic, particularly given the huge costs associated with building a nationwide 5G network. They also predicted widespread industry opposition, as did the memo itself.
Still, the memo underscores the growing significance of 5G as a policy and political debate for the administration. The anticipated 5G service would offer significantly faster speeds and expanded capacity that could accommodate emerging technologies such as self-driving vehicles and the internet of things.
It relies in part on employing parts of the airwaves that haven't previously been viewed as useful for wireless service.
Some experts have predicted in recent days that President Donald Trump might even seek to draw attention to the need to accelerate 5G efforts in his State of the Union address. Industry officials have been invited to the White House Monday for a round-table discussion of infrastructure efforts that could touch on 5G deployment.
AT&T Inc. said in a statement that it couldn't comment on a memo it hadn't seen. But, more broadly, it said, "thanks to multi-billion dollar investments made by American companies, the work to launch 5G service in the United States is already well down the road....We have no doubt that America will lead the 5G revolution."