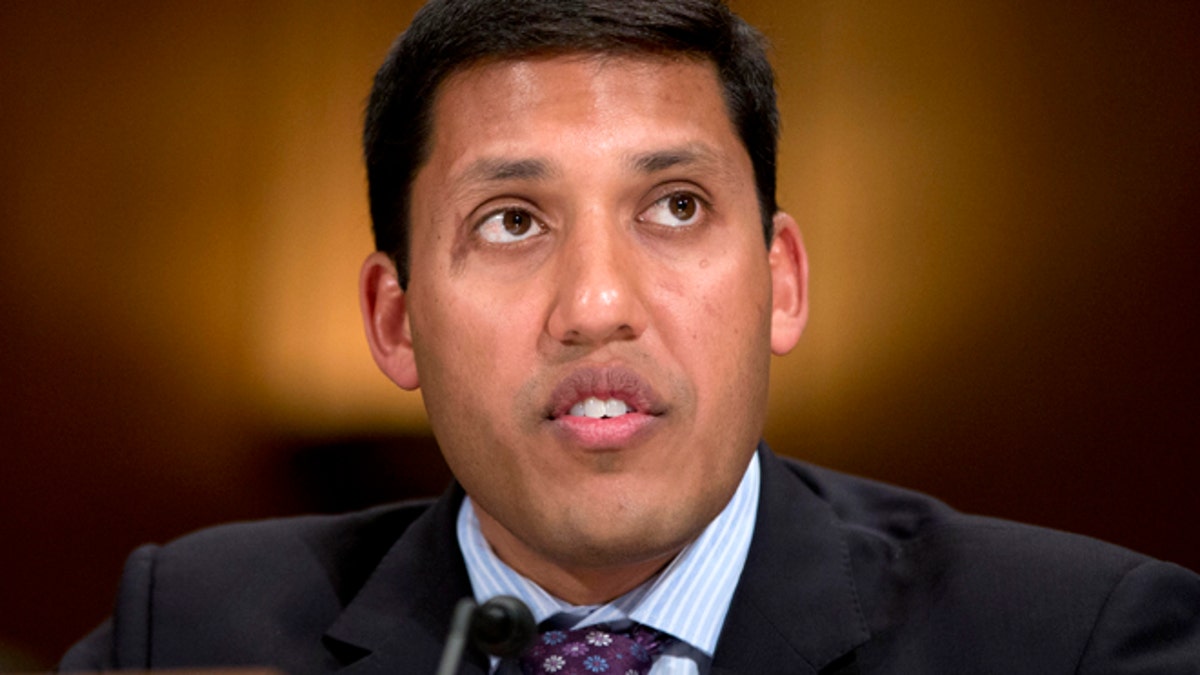 WASHINGTON (AP) – The U.S. global development agency is preparing internal rules that would effectively end risky undercover work in hostile countries, such as the once-secret "Cuban Twitter" program it orchestrated, the Associated Press has learned.
The new policy follows an AP investigation this year into work by the U.S. Agency for International Development, which established a Twitter-like social network in Cuba and secretly sought to recruit a new generation of dissidents there while hiding ties to the U.S. government.
The AP found USAID and its contractor concealed their involvement in the Cuban programs, setting up a front company, routing money through Cayman Islands bank transactions and fashioning elaborate cover stories. That subterfuge put at risk the agency's cooperation with foreign governments to deliver aid to the world's poor; last month, it pledged more than $140 million to fight Ebola in West Africa.
USAID's proposed policy closely mirrors a Senate bill this summer, according to government officials familiar with the discussions who were not authorized to talk about the matter publicly. That bill would prohibit USAID from spending money on democracy programs in countries that reject the agency's assistance, where staff wasn't directly hired and where USAID would have to go to "excessive lengths to protect program beneficiaries and participants."
The officials said USAID's high-risk democracy efforts would likely be moved under the aegis of another arm of the State Department and the National Endowment for Democracy, a nonprofit group that receives money from the U.S. government. Such a change would have effectively made it impossible for USAID to run programs such as the "Cuban Twitter" project, known as ZunZuneo.
In a statement late Sunday, USAID said it would continue to carry out democracy programs in "politically restrictive environments" and aim to be transparent. But it said the new rules would balance safety and security risks, which aligns with proposed legislation that would stop USAID's democracy work in hostile countries that outright reject the agency's help and where USAID's role had to be minimized. The statement said that the rules have not been finalized.
"We will also examine risks that might constrain effective implementation of the projects or undermine the safety of our partners, such as programmatic, legal, financial, physical and digital security-related risks," it said.
The officials said USAID acknowledged changing its democracy-promotion policy after being questioned by Sens. Patrick Leahy, D-Vt., and Jeff Flake, R-Ariz., who wrote the agency following the AP's report in April. Leahy called the program "cockamamie" in a subcommittee hearing.
Both ZunZuneo and a second program to recruit Cuban dissidents were part of a larger, multimillion-dollar effort by USAID to effect change in politically volatile countries. But the officials said they were told USAID had concluded some democracy programs in hostile countries were not effective.
In April, the AP reported that ZunZuneo evaded Cuba's Internet restrictions by creating a text-messaging service that could be used to organize political demonstrations. It drew tens of thousands of subscribers who were unaware it was backed by the U.S. government. U.S. officials said it ended in late 2012 because funding ran out.
In August, the AP reported that the agency secretly dispatched young Latin Americans to Cuba using the cover of health and civic initiatives to provoke political change. That program sent Latin youth — often posing as tourists — around the island for as low as $5.41 an hour to scout for people they could turn into political activists.
Shortly after the AP revealed the existence of the social media project this year, the Senate Foreign Relations Committee asked USAID to turn over all records about the program as part of a broader review of the agency's civil-society efforts. And this summer, the agency's inspector general confirmed it was examining the ZunZuneo program.
It is illegal in Cuba to work with foreign democracy-building programs. Nevertheless, one USAID contract was signed days after American contractor Alan Gross was arrested in December 2009 for smuggling sensitive technology into the country. Cuba's highest court denied his appeal, and he remains imprisoned there.
The USAID programs were also launched around the time newly inaugurated President Barack Obama talked about a "new beginning" with Cuba after decades of mistrust, raising questions about whether the White House had a coherent policy toward the island nation.
Follow us on twitter.com/foxnewslatino
Like us at facebook.com/foxnewslatino