Two GOP Senators Back Deficit Commission Proposals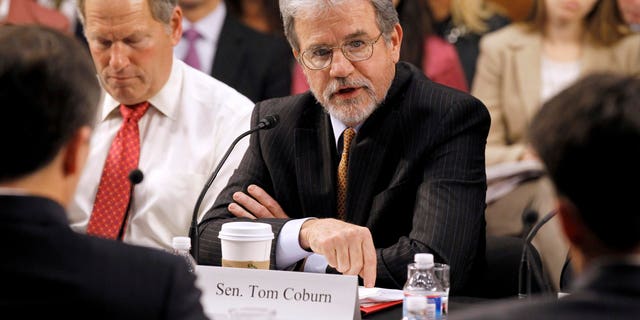 WASHINGTON -- Two of the Senate's most conservative Republicans have swung behind a controversial deficit-slashing plan by the leaders of President Barack Obama's debt commission.
The support from Tom Coburn of Oklahoma and Mike Crapo of Idaho means that the plan to cut the deficit by almost $4 trillion over the coming decade is likely to win a majority of the panel's 18 members. But it's still expected to fall short of the high bar of 14 votes required to be officially endorsed.
Coburn and Crapo say that the deficit problem is too great to put off action until after the next election and that if lawmakers don't act now they will have to face far more painful choices later. House Republicans are likely to oppose the plan because of its tax hikes.