Turkey's Erdogan, once greeted jubilantly, now rejected by nearly half of Turks
NEWYou can now listen to Fox News articles!
A decade ago, when then-Prime Minister of Turkey Tayyip Erdogan consolidated power with a sweeping electoral victory giving his Justice and Development Party almost 47 percent of the vote, both supporters and opponents loudly spoke out.
Whether they loved or hated him, there was no denying "one out of two people you see in the street voted for Erdogan," in the words of his jubilant supporters.
Nearly a decade later, that sense of jubilation has been tempered among some Erdogan supporters. Because while preliminary official results showed 51.4 percent of the Turkish electorate voted on Sunday to change the constitution in a move that critics say will give Erdogan nearly dictatorial powers, this time the feeling was more one of rejection by nearly half of those Turks in the street – 48.6 percent.
In fact, the "no" votes won out in three of Turkey's largest cities – Istanbul, Ankara and Izmir. Erdogan also lost in his old parliamentary constituency of Uskudar, one of the busiest commercial and residential districts on the Asian side of Istanbul.
The reported Uskudar "no" vote of 53.3 percent – the figure could have been much higher, say Erdogan critics who are contesting the national results – delivered a blow to the ego of the leader who typically takes great pride in collecting votes from even the most remote parts of Turkey.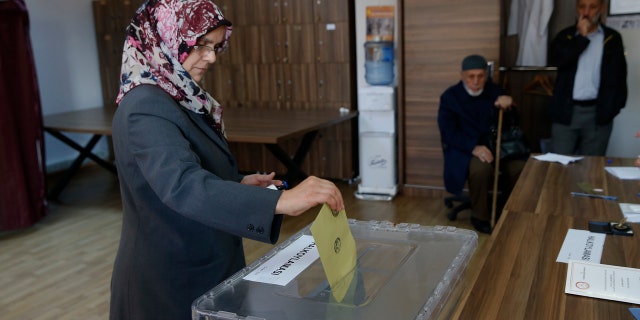 "Some appear to disdain the results," Erdogan said late Sunday. "Don't even try; He who grabbed the horse has already passed Uskudar," he added, referring to a Turkish proverb and indicating he had already moved on to planning his consolidation of power in the aftermath of the referendum.
Many took to social media to remind him that literally passing Uskudar wasn't so easy this time around. "'He who grabbed the horse has already passed Uskudar' he says, but he could not even win the district," said one tweet.
Others were reminded of much-publicized incident from 2003 (https://twitter.com/hhseyinylmz/status/853946057583153152) where Erdogan was thrown from the back of a horse, which proceeded to promptly kick him in the groin as it ran off. "He says he passed Uskudar with a horse, but neither the horse nor Uskudar accepted him," another social media user tweeted.
The no vote extended to other, formerly more reliable Erdogan areas like the Turkish capital of Ankara, home of Erdogan's much-maligned 1,150-room presidential palace, and to the mega-metropolis of Istanbul, where his tenure as mayor in the 1990s catapulted Erdogan to greater national prominence.
Levent Gultekin, a prominent Turkish journalist and columnist, said despite having the convenience of exploiting all state institutions to reach their goals, the "yes" camp still "could not exceed 51 percent."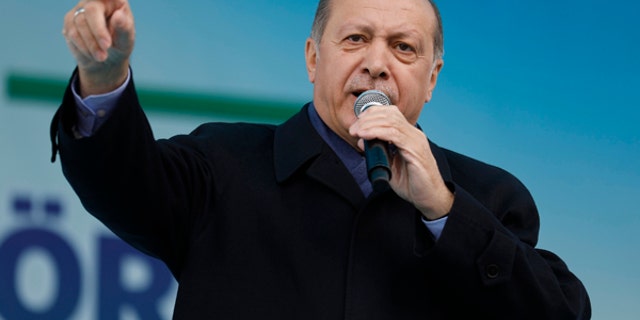 "They lost Istanbul, Ankara, Izmir, Adana, Diyarbakır, and Mersin," said Gultekin, "Despite all the pressure, all the threats, all the lies and the media bombardment, 49 percent of the country resisted them … The people refused to grant everything he wanted, to do anything he wanted, to own everything forever."
Critics also note that Erdogan jailed or exiled many opposition figures in the run-up to the referendum, including the co-leaders of pro-Kurdish HDP opposition party. The HDP managed to secure more than five million of a total of 49 million votes in Turkey's last general elections, in November 2015, despite a series of bombings and accusations of having ties with the Kurdish separatist group, the PKK.
That already-heavy hand of Erdogan's control on Turkish media and other institutions, particularly since an aborted coup attempt last year that resulted in the arrest or detention of more than 100,000 Turks, actually left more of his opponents almost claiming victory in the results.
"He dissected the entire country, and terribly polarized it," said Hasan Cemal, another Turkish journalist, who said the large "no" vote was a victory for the anti-Erdogan camp, "despite all the oppression and all the pressure.
"This 49 percent is what gives me hope for democracy, law, and the future of freedom."