Tucson Tragedy Loomed Over Obama Speech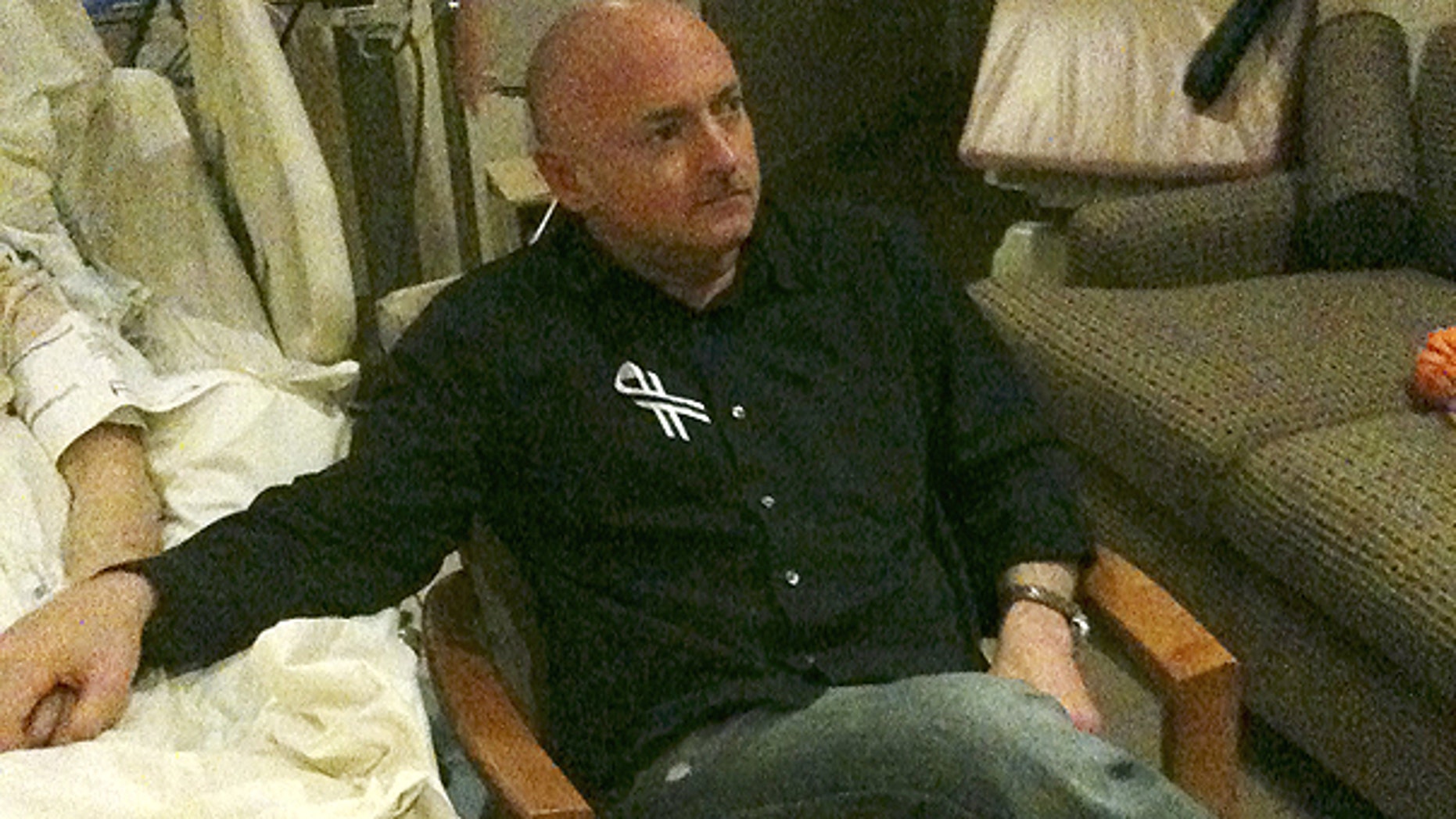 WASHINGTON -- Lingering sadness over the shootings in Tucson inspired a new seating chart and better manners at President Barack Obama's State of the Union speech Tuesday, but no palpable shift that might resolve some of the thorniest policy stalemates facing Congress.
Under the gaze of those who lost or treated the Tucson victims, Republicans and Democrats sprinkled themselves throughout the House -- a big change from the seating-by-party in a chamber that places great meaning on the proximity of members to the president and each other.
But the choreography was the same: Democrats, wherever seated, spent an aerobic evening popping from their seats to applaud Obama's pledge to take another run at immigration reform, stand firm against tax cuts for the rich and preserve most parts of his health care overhaul. Republicans applauded far less frequently, for such Obama proposals as one to keep corporate taxes low.
Only when Obama broached such widely appealing subjects as supporting military personnel and defeating al-Qaida did everyone rise to applaud as one.
Nobody argued that the prom-style seat dates would lead to sudden compromises on spending or the future of health care reform as Obama delivered what was effectively the first speech of his re-election campaign. But lawmakers of both parties, and Obama, acknowledged that perhaps sitting together would be a first step toward restoring some civility to Congress and public discourse.
To be sure, there were key courtesies as Obama faced a more-Republican Congress, led by those who "shellacked" his Democrats out of the House majority in November.
The president saluted new House Speaker John Boehner and his rise to power from a blue collar background in Ohio. Lawmakers across the spectrum stood and hollered their support. The adulation caused Boehner to tear up, as he frequently does at big moments.
The weeks since the Jan. 8 Tucson shootings have been emotional ones for members of the newly-sworn Congress who make their livings in part by appearing before unsecured crowds of constituents. The assassination attempt against Arizona Democrat Gabrielle Giffords, which left six dead, Giffords with a gunshot wound to the head and 12 others injured, deeply shook her colleagues, from Boehner on down.
And though Obama only briefly mentioned it, reminders of the horror in Tucson loomed everywhere.
Three rows from the back of the packed chamber, Arizona Republicans and Democrats left a seat empty in Giffords' honor. Most lawmakers wore black and white lapel ribbons to remember the dead and support the survivors.
And in the gallery overhead, the faces of the tragedy: John and Roxanna Green, the parents of 11-year-old Dallas and the late Christina Taylor, the 9-year-old girl born on 9/11 and killed in the Tucson attack. There, too, was Daniel Hernandez, the Giffords intern who helped clear the wounded congresswoman's airway and held her until medics arrived. Giffords' medical team attended, too.
Chastened, some of the most highly partisan operatives in the land carefully courted and chose seatmates of the other party.
New York Democrats Anthony Weiner and Charlie Rangel sat on either side of Republican Rep. Peter King -- on the Democratic side of the aisle. Across the room, odd couple Chuck Schumer, D-N.Y. and Tom Coburn, R-Okla., took seats next to each other with wide grins.
The ostensible king and queen of this prom-like affair, Sens. Kirsten Gillibrand, D-N.Y., and John Thune, R-S.D., held court on the Republican side.
Democratic Whip Steny Hoyer of Maryland sat on the Republican side, too -- in a seat on the aisle.
Not all was political wine and roses. House Majority Leader Eric Cantor invited his Democratic counterpart, former Speaker Nancy Pelosi, to be his seatmate. Pelosi made him wait for an answer, tweeted her thanks to the Virginia Republican and declined. Her date, she said, would be Rep. Roscoe Bartlett, R-Md.
Cantor's date? Fellow Virginia Rep. Bobby Scott, a Democrat.