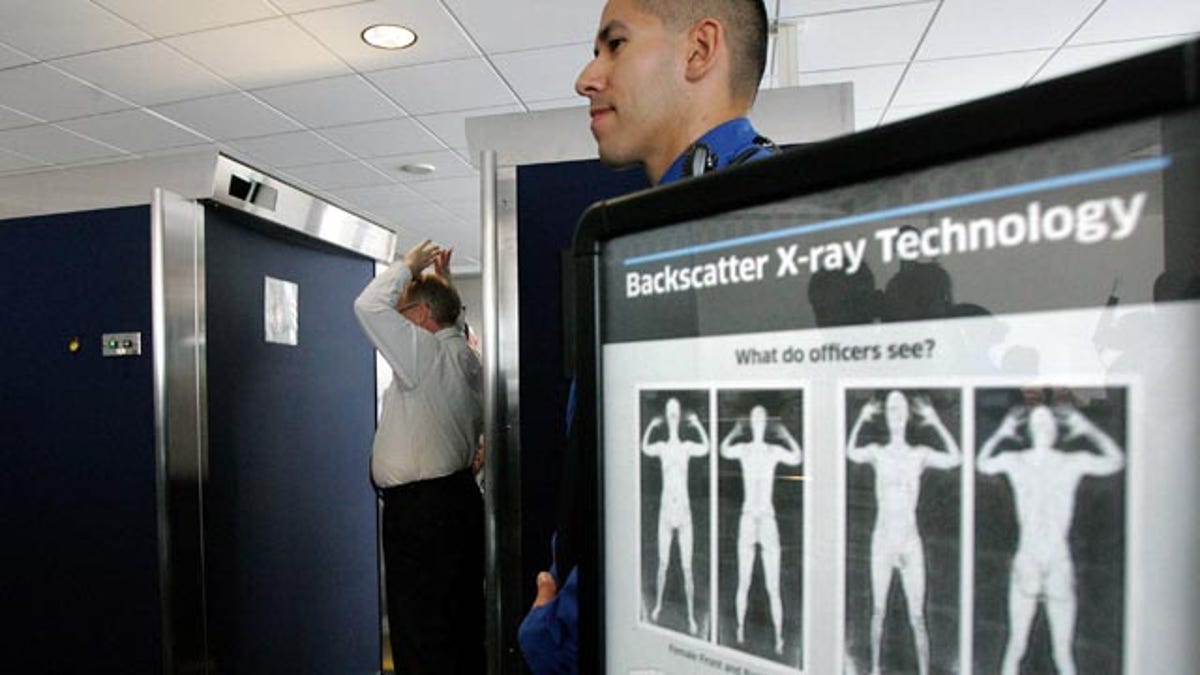 The public should have had the chance to raise concerns about full body scanners before the government put them in airports around the country, a federal appeals court said Friday. But now that the machines are there, the government doesn't have to stop using them.
The U.S. Court of Appeals for the District of Columbia Circuit ordered the Transportation Security Administration to start soliciting comments about the machines, which show an image of a person's naked body.
The Electronic Privacy Information Center, a Washington-based civil liberties group, tried to force the TSA to stop using the machines, arguing that they violated privacy and religious freedom laws as well as the Fourth Amendment, which protects against unreasonable searches
The appeals court did not find that the machines violated the Fourth Amendment and said that, because the scanners have become an essential part of airport security, they can remain in use while the public comments. The government did not say whether it would appeal the ruling.
The TSA screeners who watch travelers as they pass through the machines do not see the naked images. The screeners who see the images work in separate locations and don't see the passengers. Travelers may choose not to go through the scanner, but they then receive an invasive pat-down, which many feel also violates privacy.
EPIC said it doesn't object to the scanners being used as a secondary way to screen passengers in some instances.