Trump's reported order to fire Mueller was just 'New York talk,' Manchin says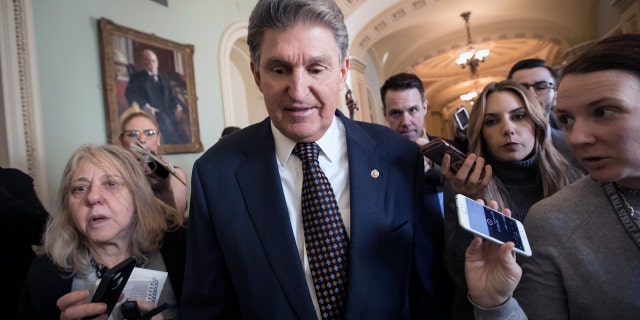 Sen. Joe Manchin, D-W.Va., said Sunday that President Trump's reported order to dismiss special counsel Robert Mueller was "New York talk" not to be taken literally.
"I look at it strictly as the New York language that they have which is different than most other people," Manchin, who in the past has bucked his party to back the president on certain issues, told NBC's "Meet The Press."
The New York Times reported late Thursday that Trump ordered Mueller fired this past June, a month after the former FBI Director was appointed to oversee the investigation into alleged collusion between Trump's campaign and Russian officials.
The paper reported that Trump backed off his directive after White House counsel Don McGahn threatened to resign. Other organizations, including Fox News, have reported that Trump discussed firing Mueller, but was talked out of doing so by McGahn and other officials.
When asked to explain his comments, Manchin said Trump had "been able basically to either do things incentive-wise through checks, bonuses, money or organization or organization changes, things of this sort. He's had total control.
"Now all of a sudden he's understanding there's equal branches and there's equal powers. But also there's checks and balances. He's having a hard time with that."
Manchin, who is running for re-election in a state Trump won by 42 percentage points in 2016, has shown more restraint than his fellow Democrats in criticizing the president. Last week, he described the White House's immigration proposal as "a good starting point."