Trump's proposed auto tariffs a 'threat to Alabama's economy,' governor says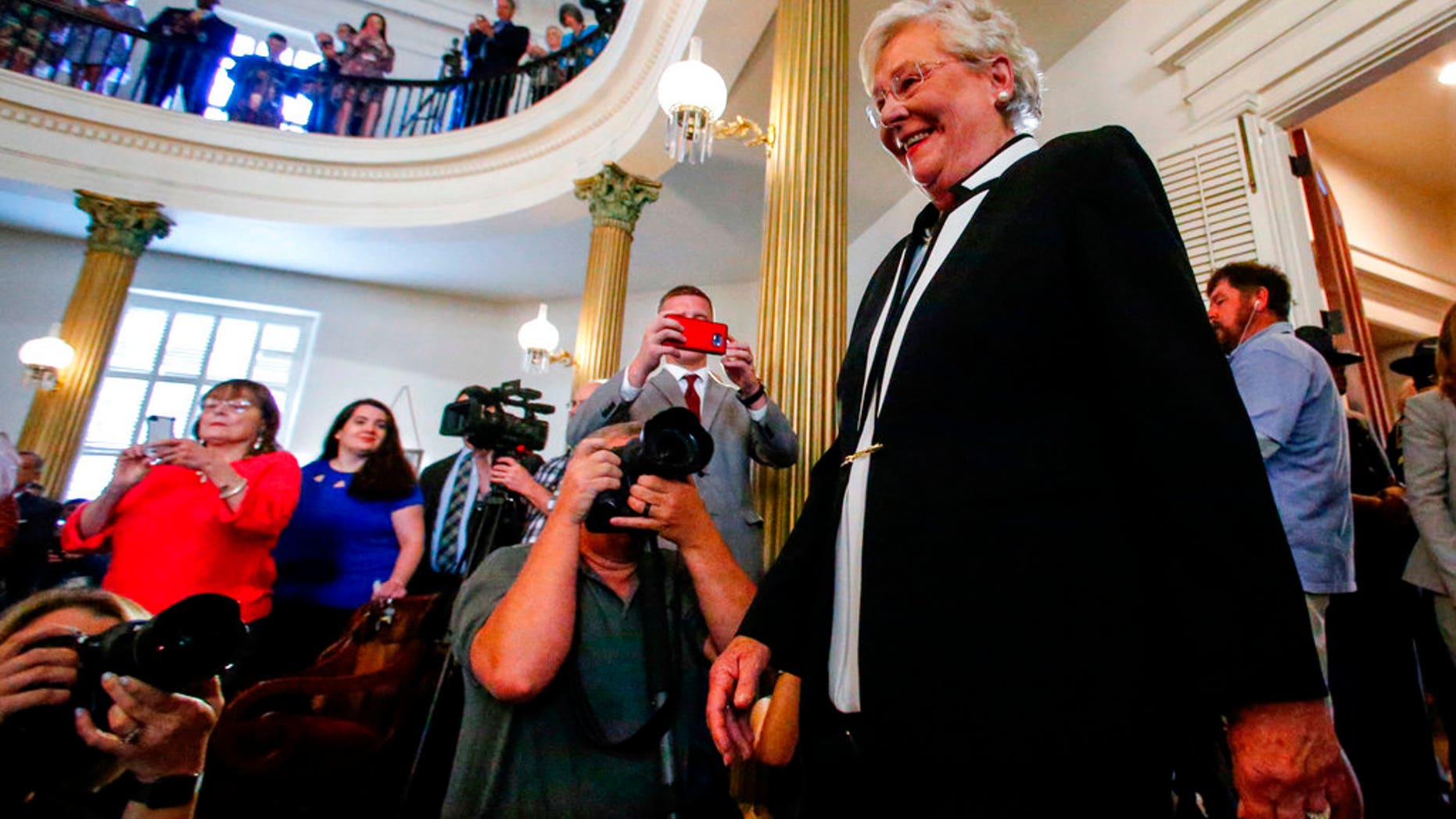 Alabama stands to lose as many as 4,000 jobs because of auto-industry tariffs being considered by the Trump administration, the state's Republican governor warned last week.
In a letter to U.S. Commerce Secretary Wilbur Ross, Gov. Kay Ivey criticized the plans to slap tariffs on vehicle and auto-parts imports, calling them "a threat to Alabama's economy," AL.com reported.
She noted that she's opposed to "any efforts that may harm those companies that employ thousands of Alabamians and contribute billions to our economy" and urged Ross to convince President Donald Trump to reconsider the move.
"I respectfully ask that you not recommend to President Trump the levying of trade tariffs on automobiles and automotive parts."
"I respectfully ask that you not recommend to President Trump the levying of trade tariffs on automobiles and automotive parts," Ivey wrote to Ross.
Ivey's letter follows Trump's proposal to levy a 20 to 25 percent tariff on automobiles or auto parts. The Trump administration is using national security laws to create the tariffs.
House Speaker Paul Ryan, R-Wis., also has criticized Trump's tariff proposals, telling reporters Tuesday that they were "basically taxes," the Hill reported. Ryan's remarks came a day after Harley-Davidson, a Wisconsin employer, said it planned to move some production operations to Europe in response to Trump's proposals.
As part of her efforts, Ivey told AL.com on Tuesday that she was in contact with Vice President Mike Pence last week.
"I've sent several letters not only to the president but also to our congressional delegation, so they know about our concerns," Ivey said.
The letter to Ross also detailed Alabama's history in the automotive industry, pointing out that nearly 60,000 people are currently employed in the industry and that Alabama is America's No. 3 auto exporting state, which could change if other countries decide to retaliate against the tariffs.
"However, all of this growth could be stymied if tariffs are imposed on the goods we export around the world," she wrote. "Estimates show that a ten percent decrease in Alabama-made vehicle exports could result in the loss of approximately 4,000 jobs in Alabama. Such a loss would be devastating to thousands of families across our state."
Earlier this month Ivery won the state's GOP nomination to run for governor in November, for what would be her first full term. Ivey assumed the office in April, following the resignation of former Gov. Robert Bentley, who resigned over a sex scandal.
In November, Ivey -- a former Democrat who became a Republican in 2002 -- will face the Democratic nominee, Tuscaloosa Mayor Walt Maddox.