Trump's image won't be on Inauguration transit card, but Trump team has an alternative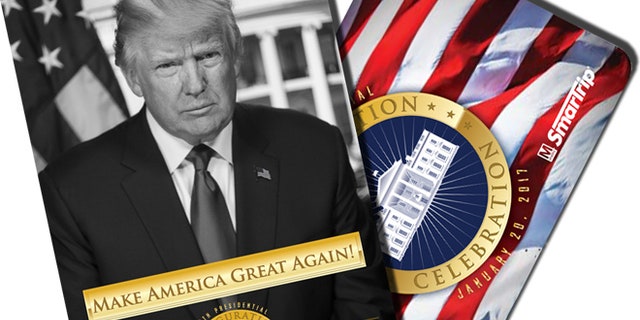 An image of President-elect Donald Trump won't be on a commemorative Inauguration Day transit card but will appear on a free sleeve that protects the card, officials said Saturday.
The joint announcement by the 2017 Presidential Inaugural Committee and the Washington Metropolitan Area Transit Authority appears to settle the political flap about Trump's face not being on the commemorative, hard-plastic card, considering President Obama's was for his 2008 and 2012 inaugurations.
"The … committee has worked closely with Metro on a commemorative sleeve," said group spokesman Boris Epshteyn. "Americans from every corner of this country will be coming to Washington, D.C., for inaugural events."
The card will feature an image of Trump, a Republican, submitted by the committee and Trump's winning campaign slogan "Make America Great Again."
The transit agency, which runs the country's second-busiest rapid-transit system, said in December that Trump's image could not be on the card because "Metro requested permission to use a photo, but received no response from the campaign."
The Trump inauguration committee did not respond to a questions Saturday about whether the campaign indeed did not respond to the photo request and if it was satisfied with the sleeve.
The 50,000 free, commemorative sleeves will be distributed at "selected" Metro stations on the morning of the inauguration, the agency said Saturday.
The commemorative SmarTrip fare cards cost $10 apiece and allow for unlimited Metro bus and trail travel on the January 20 Inauguration Day.
Metro officials, in the joint release, urged visitors to purchase the cards in advance but didn't comment on the sleeve or card design, which features an image of the White House over a U.S. flag and the words "58th Presidential Inauguration Celebration."
"Our goal is to get as many Inauguration fare cards into circulation as possible so our visitors can skip the lines and head right for the train or bus," said Paul J. Wiedefeld, the agency's general manager and chief executive.