Trump vows to end non merit-base immigration, punish 'animals' who commit terror
President Trump vowed Wednesday to scrap the federal immigration program that allowed the New York City truck terrorist to enter the United States, and said "animals" like the suspect in Tuesday's attack belong in Guantanamo Bay.
Speaking just before a Cabinet meeting, Trump took a somber tone in the wake of the vicious attack that left eight dead and a dozen hurt. In addition to vowing to end the State Department's Diversity Immigrant Visa Program, which is how suspect Sayfullo Saipov came into the United States in 2010 from Uzbekistan, Trump called for swift and harsh justice.
"We have to come up with a punishment that much worse than what these animals are getting now," said Trump, who is asking Congress to end the diversity visa program.
"We have to come up with a punishment that much worse than what these animals are getting now."
Sending Saipov to the military detention facility at Guantanamo Bay would require, at a minimum, classifying him as an enemy combatant, something the White House said on Thursday they consider him to be.
"I believe we would consider this person to be an enemy combatant, yes," Sarah Sanders, the White House press secretary, said during Wednesday's briefing.
Even then, the legality of such a move is not clear, as Saipov was a lawful resident of the U.S. and no terrorist has been sent to Gitmo under such circumstances.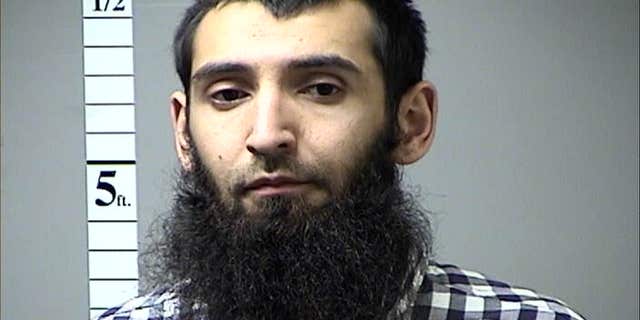 Sanders told reporters that when it comes to sending Saipov to Guantanamo Bay, the president "would support that" but "he wasn't necessarily advocating for it."
Saipov, 29, carried out his bloody rampage from behind the wheel of a rented pickup truck, barreling down a bike path along Manhattan's West Side Highway Tuesday afternoon.
Trump took aim Wednesday at the diversity immigration program, as well as others that allow "chain migration," in which immigrants can enter the country simply to be united with a relative already living here.
The type of visa Saipov possessed could theoretically have allowed dozens of his family members into the U.S.
"We will take all of the necessary steps to take care of our communities and our country has a whole," Trump also said Wednesday. "What we have now is a joke and a laughingstock."
The president instead wants foreigners allowed into the country only under merit-based programs.
"We're so politically correct, we're afraid to do anything," he said.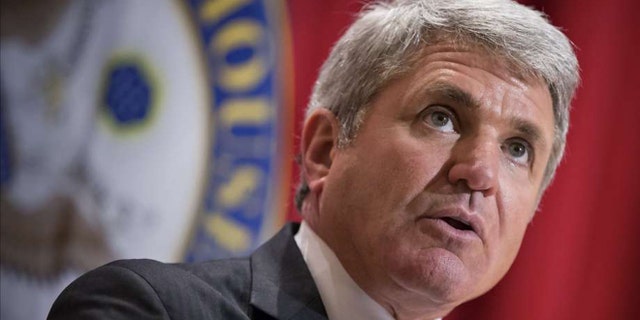 Earlier in the day, congressional Republicans also took aim at the diversity visa program.
"I've always been against it because it's a random system to bring people into the United States," Texas GOP Rep. Mike McCaul, chairman of the House Committee on Homeland Security, said Wednesday on Fox News' "Fox & Friends."
McCaul said he's trying to abolish the roughly 25-year-old program and replace it with a merit-based one.
"I think this case just demonstrates why that is absolutely necessary," he also said.
Saipov was among the maximum 50,000 people allowed into the U.S. every year under the State Department diversity visa program, which tilts toward "countries with historically low rates of immigration."
McCaul spoke Wednesday just minutes after Trump called for a merit-based only immigration system and in part blamed Senate Minority Leader Chuck Schumer and other congressional Democrats for the program.
"The terrorist came into our country through what is called the 'Diversity Visa Lottery Program,' a Chuck Schumer beauty. I want merit based," Trump tweeted.
"No more Democratic lottery," Trump said in a follow-up tweet.
Fox News' Alex Pappas contributed to this report.