Trump urged to keep Emmet Flood on Russia team instead of naming him White House counsel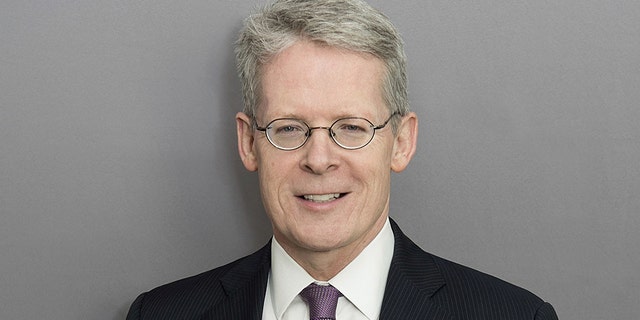 Advisers to President Trump are making the case to him that he should keep Emmet Flood in his current position as in-house counsel on the Mueller investigation, and not elevate him to White House counsel, sources tell Fox News.
The advisers have high praise for Flood, laud him as a terrific lawyer and say "he is eminently qualified to be White House counsel."
But, according to sources, the advisers believe he is so important to the president on the Mueller investigation that to move Flood and bring in a new attorney at this point in the investigation would be "an unforced error that is not necessary." If a new attorney were to be brought in to take over for Flood, that person would take some time to get the depth of knowledge Flood has about the case. Advisers to the president fear that could cause the investigation to drag on for perhaps another year.
One source also points out that Flood possesses "top secret" security clearance, and is involved in the ongoing Situation Room discussions about the declassification of FISA documents. A replacement for Flood may not possess the same clearance.
Last month, Trump announced that White House Counsel Don McGahn plans to leave the Trump administration after the upcoming confirmation vote for Supreme Court nominee Brett Kavanaugh.
According to sources, advisers are telling the president "it is vital that Flood finish what he is doing." One source told Fox News that Flood "is a battlefield general you need on the front lines to win the fight."
However, sources outside the White House say there is no reason that Flood could not continue his work on the Mueller investigation if he becomes White House counsel. The reason attorneys Ty Cobb – and later Flood - were brought in was because McGahn was a witness in the Russia investigation, and as such, could not do the work necessary to satisfy requests for document production and interviews from the Special Counsel's office.
While taking on the job of White House counsel would substantially increase Flood's workload – and diversity of issues, sources familiar with the position say there is nothing to preclude him from doing it all.
MCGAHN TO LEAVE JOB AFTER KAVANAUGH CONFIRMATION VOTE, TRUMP SAYS
It is believed that the hunt to replace McGahn is down to two people – Flood and Pat Cipollone, an attorney with a high-powered D.C. law firm who has handled numerous cases involving the federal government. Cipollone has been a low-key adviser to the president and helped with debate prep during the campaign. Sources tell Fox News Cipollone is also helping draft the Trump legal team's rebuttal to any report Special Counsel Robert Mueller writes.
Cipollone is well-respected by many people in the Trump orbit – and Trump is said to be a big fan, but sources tell Fox News there is some internal White House resistance to bringing him in.
Supporters of Cipollone describe him as "not as much a DC player" as other candidates who have been floated, but those supporters say that "is a good thing." They describe Cipollone as "incredibly smart" – "a great lawyer" who would bring "a calm demeanor" to the White House. As to whether Cipollone would be enough of a "pit bull" for the Trump White House, one acquaintance of Cipollone described him as "a killer with a velvet glove."
It is unclear which way Trump is leaning at this point. Sources tell Fox News there are two differing camps – one that is encouraging Trump to make a swift decision to bring in Cipollone to replace McGahn as soon as the Kavanaugh confirmation process is over – and another that is urging the president to slow down and examine a broader list of candidates.