Trump touts gun rights at campaign stop after Oregon shooting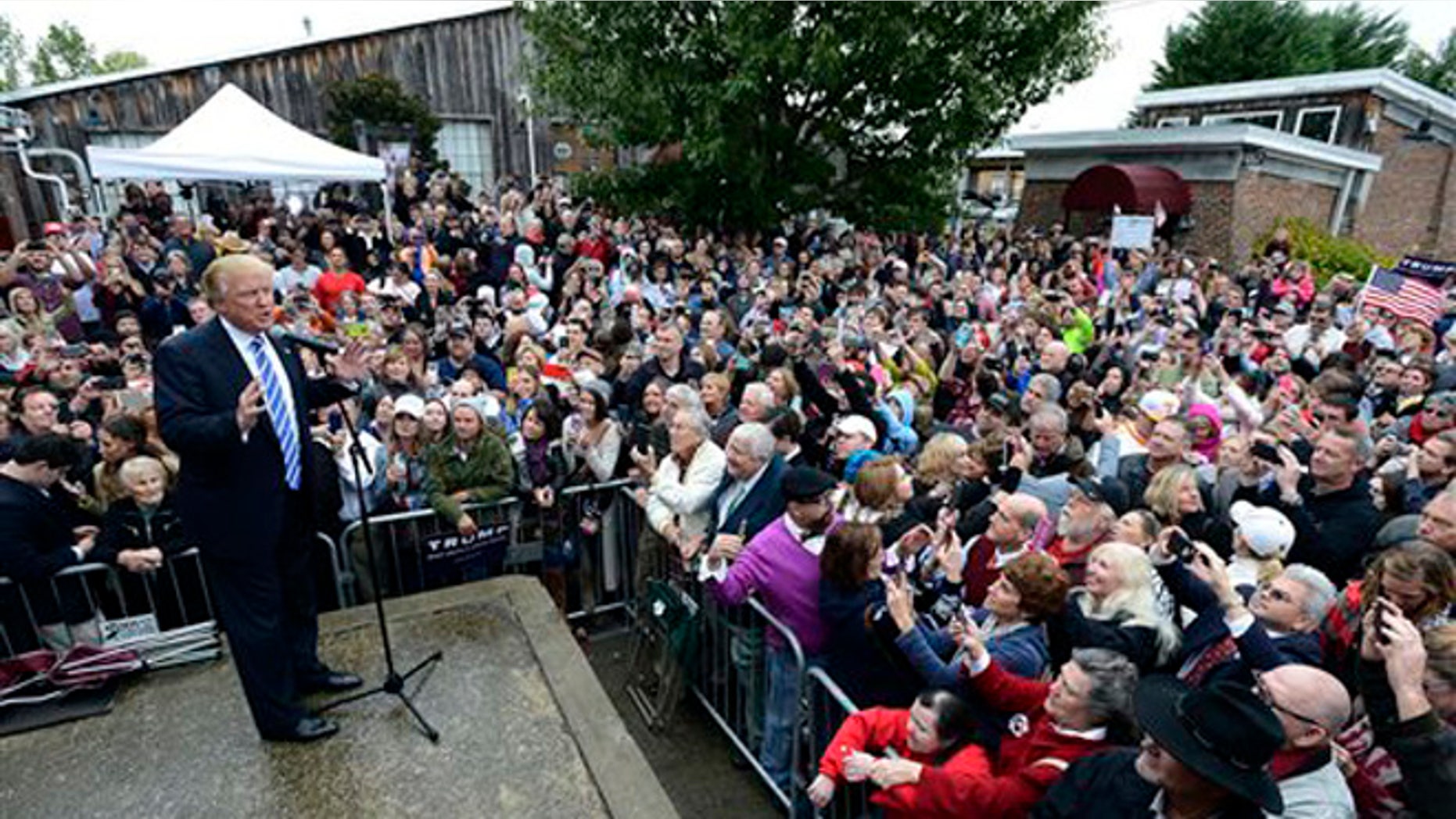 Donald Trump took on critics of the second amendment at a campaign rally Saturday as a new national debate begins on gun rights.
The GOP front-runner weighed in on the controversial issue while visiting Franklin, Tenn. only days after a gunman killed nine in a deadly shooting at a community college in Roseburg, Ore.
"The second amendment, the right of the people to bear arms should not be infringed upon, period," Trump told supporters. "The second amendment's purpose is to guarantee to defend ourselves and our families, we need that."
He went on to tell the crowd that situations like what happened in Oregon on Thursday could have been different if teachers at the college were carrying guns.
"If you had a couple of guns with those teachers, you would have been a hell of a lot better off," he said.
Trump told the crowd that he has a concealed carry permit in New York, which he says might be hard for some to believe. "Somebody attacks me, oh they're going to be shocked."
He explained that attention should be placed on fixing America's mental health care system rather imposing new limits on gun ownership and usage. "[Critics] don't bring up mental illness, that our mental health care is out of whack or all of the other problems."
Oregon officials, including Gov. Kate Brown are so far staying away from talk about gun control reforms in the state saying they are primarily focused on helping those with the grieving process.
Trump has made gun rights a centerpiece issue on the campaign trail. In September, he released a policy paper detailing his plan if elected to the White House, saying he plans to impose a national right to carry.
"The right of self-defense doesn't stop at the end of your driveway," he said Saturday. "That's why I have a concealed carry permit and why tens of millions of Americans do too. That permit should be valid in all 50 states."